Is Jennifer Lawrence Still a Republican? What She's Said About Trump
"I grew up Republican," Jennifer Lawrence recently admitted to host Heather McMahan on Dear Media's Absolutely Not podcast. While those words may surprise anyone with the impression that all of Hollywood is through-and-through liberal, one must consider Lawrence was not born and bred as part of the coastal elite. She grew up in the very red state of Kentucky to working-class, church-going parents. However, now she says her political stance has changed dramatically.
The Academy Award-winner admitted to voting for John McCain the first time she was eligible to vote in a presidential election, but she has no love for Trump. "This is an impeached president who's broken many laws and has refused to condemn white supremacy, and it feels like there has been a line drawn in the sand. I don't give a f---. That's the bottom line," Lawrence told McMahan. "It just changes things for me."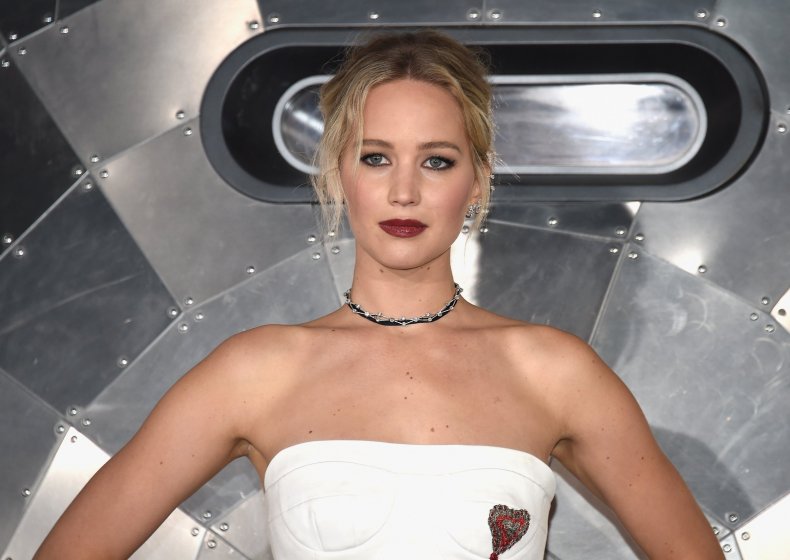 The X-Men and Silver Linings Playbook star also compared Trump's presidency unfavorably to Barack Obama's, explaining under the latter, people would "go days, maybe weeks, without thinking about the president because everything would generally be okay."
The Absolutely Not podcast interview was released not long after she was one of 12 stars featured on different covers for V Magazine's Thought Leaders issue.
In that article, she's even more direct about who she will cast her vote for this election: "I'm voting for Joe Biden and Kamala Harris this year because Donald Trump has and will continue to put himself before the safety and well-being of America. He does not represent my values as an American, and most importantly as a human being."
She also discussed being a board member of the group Represent Us to V Magazine—a non-partisan, grass-roots movement and anti-corruption organization that looks to stop political bribery, fight gerrymandering, and fix what it calls on its website America's "broken" elections. She said Represent Us's "hope is to make Americans aware of the corruption in our government, so we can vote it out."
In the same article, Lawrence also spoke of how important fighting systematic racism in the country is to her. She said, "As a white American, I'm listening, learning and trying to show up as an ally. The Black community is not safe or treated equally and that needs to change."
While the 30-year-old actress has never explicitly endorsed Biden until now, she has spoken of her disdain for Pres. Trump before. In a 2017 interview conducted by Oprah Winfrey for The Hollywood Reporter, The Hunger Games star said she had planned out a response for Trump should the two ever come face-to-face.
"I've got a pretty good speech," said Lawrence, who is notoriously not adept at holding back her thoughts. She continued that the speech "ends with a martini to the face."
When pressed further about what precisely she would say to Trump, Lawrence told Winfrey, "I'll give you a hint—it's not nice. You wouldn't want me to say it to you."