Why Did Jennifer Lopez and Alex Rodriguez Break Up?
In Netflix's new documentary Halftime, Jennifer Lopez reflects on her career and life in the public eye.
The documentary follows Lopez in the lead-up to her Super Bowl Halftime Show alongside Shakira in February 2020, when she was still with then=fiancé Alex Rodriguez. Lopez and Rodriguez announced their split in April 2021.
Here is everything you need to know about the former couple and the reason why they broke off their engagement.
Why Did Jennifer Lopez and Alex Rodriguez Break Up?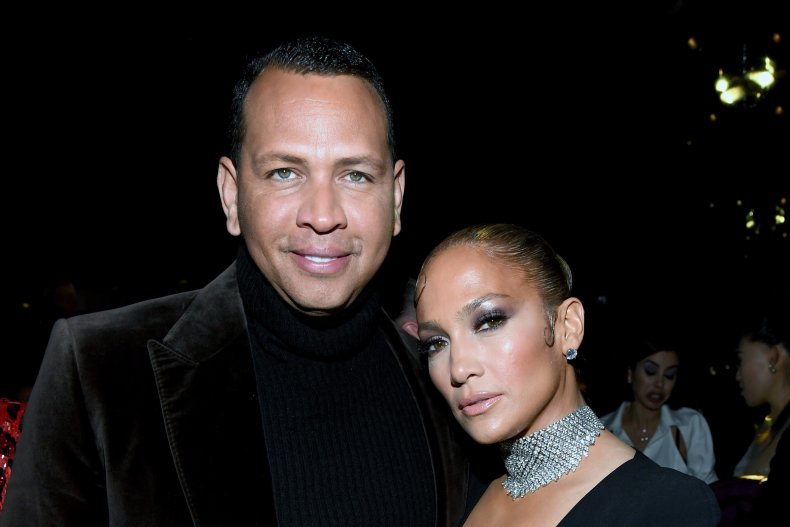 Lopez and Rodriguez first met at a New York Yankees game in 2005, when she was married to Marc Anthony and he was wed to Cynthia Scurtis.
They rekindled their friendship and began dating in 2017, and they got engaged in April 2019.
They were set for a summer 2020 wedding, but they had to postpone the event because of the COVID-19 pandemic.
On March 13, 2021, the couple issued a joint statement to TMZ denying rumors that they had split up, telling the publication: "All the reports are inaccurate. We are working through some things."
However, in a joint statement shared with the Today Show on April 15, 2021, Lopez and Rodriguez confirmed they had split.
They said: "We have realized we are better as friends and look forward to remaining so. We will continue to work together and support each other on our shared businesses and projects.
"We wish the best for each other and one another's children. Out of respect for them, the only other comment we have to say is thank you to everyone who has sent kind words and support."
People reported at the time that the reason for their split was because Lopez had trouble trusting Rodriguez, with a source telling the publication: "She insisted on it. There are are too many issues that are unresolved."
The source, who was said to be a friend of Lopez, added: "She has been pretty miserable and didn't think it was in her best interests to stay with Alex."
In June 2021, a source close to Rodriguez spoke to Entertainment Tonight, saying that the former professional baseball player had come to terms with their split.
The source said: "When they first split, he wanted to work things out, and still held on to hope that he and J. Lo would get back together. He's come to terms with the fact that it's over now."
In August 2021, Rodriguez spoke directly to Entertainment Tonight about his relationship, saying of his former fiancée: "I had five years of an incredible life and partnership and also with my daughters, we learned so much.
"And now we have the opportunity to take that and move forward and say, 'You know what? We're so grateful for the last five years, how do we make the next five years better because of lessons learned?'
"So I'm in a great place. I'm so grateful for where God and and and the light has really put me, and I'm really looking forward. Mostly to see how my girls keep developing."
Since the split, Lopez has reconnected with Ben Affleck, who she had dated from 2001 to 2003. They publicly announced they had gotten back together in July 2021 when they shared photos together on her 52nd birthday.
Lopez and Affleck got engaged on April 9 this year, with the singer confirming it in a post to her followers on Instagram.
The post said: "Saturday night while at my favorite place on earth (in the bubble bath), my beautiful love got on one knee and proposed.
"I was taken totally off guard and just looked in his eyes smiling and crying at the same time trying hard to get my head around the fact that after 20 years, this was happening all over again. I was quite literally speechless and he said, 'Is that a yes?' I said, 'YES, of course that's a YES.'"