Jeopardy! host Mayim Bialik is reiterating her stance on vaccines as she continues to swat away accusations that she's a vaccine skeptic.
Shortly after it was announced that Bialik would be one of the permanent hosts on Jeopardy!—along with now-ousted Mike Richards—she was soon hit with scrutiny over comments she had made in her book, Beyond the Sling, published in 2012.
"We made an informed decision not to vaccinate our children, but this is a very personal decision that should be made only after sufficient research, which today is within reach of every parent who seeks to learn about their child's health regardless of their medical knowledge or educational status," she wrote at the time.
Mother-of-two Bialik has since clarified that she is not anti-vaccines, tweeting back in February 2015: "dispelling rumors abt my stance on vaccines. i'm not anti. my kids are vaccinated. so much anger and hysteria. i hope this clears things up."
And in October 2020, Bialik shared a YouTube video in which she revealed that she and her children would be receiving the COVID-19 vaccine and seasonal flu jabs.
However, the unrelenting criticism has continued to pour in over her perceived point of view on the matter, which the actress has now sought to put to rest once and for all.
When asked about the controversy in an interview with The Associated Press (AP), the star, who holds a Ph.D. in neuroscience, said: "I don't regret that at the time I wrote a book about parenting, my kids were young, they hadn't received all their vaccines.
"Now I've been very public and declared that I am a vaccinated person, we're a vaccinated family, we're all vaccinated for COVID. That's part of the challenge of being a public person, and the court of public opinion is extremely significant.
"I'm grateful to Sony and to Jeopardy! for believing in me as a host right now, with the ability to do my job with all the other things aside."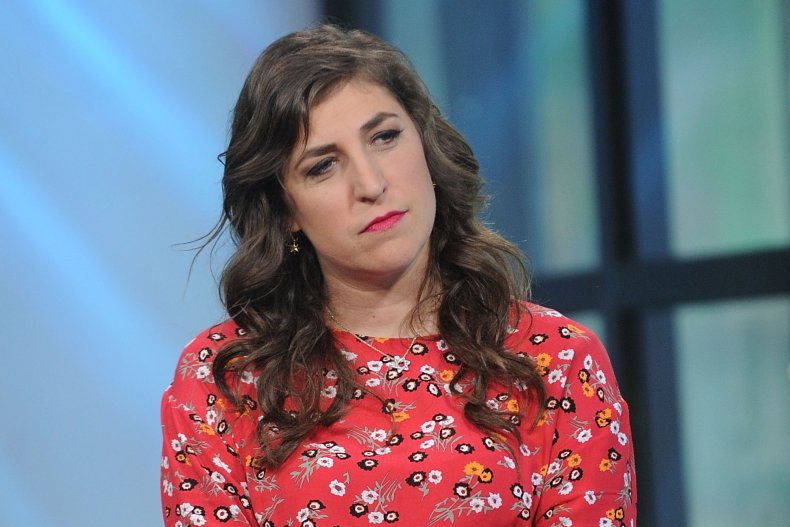 Former Jeopardy! executive producer Richards' old comments also came back to haunt him when he landed the coveted role as the late Alex Trebek's successor on the long-running primetime quiz show.
The Ringer published an article detailing the series of offensive remarks Richards had made while hosting his now-defunct podcast between 2013 and 2014, when he served as a producer on The Price Is Right.
Amid an outcry, he stepped down from his role as host on August 20—just nine days after his appointment was announced. He also lost his job as executive producer of Jeopardy! and Wheel of Fortune on August 31.
Addressing the upheaval, Bialik told the AP: "There have been many conversations and weeks and weeks of us all getting adjusted to what's been going on.
"There hasn't really been anything that's been a surprise, so there wasn't really awkwardness. I'm just excited to be able to do my job and do it to the best of my ability, as someone who likely would get everything wrong on Jeopardy! It's a real honor to get to stand up there."
The Big Bang Theory star Bialik, who had initially been appointed as host of Jeopardy! tournaments and specials, has stepped in to host the show following Richards' unceremonious exit.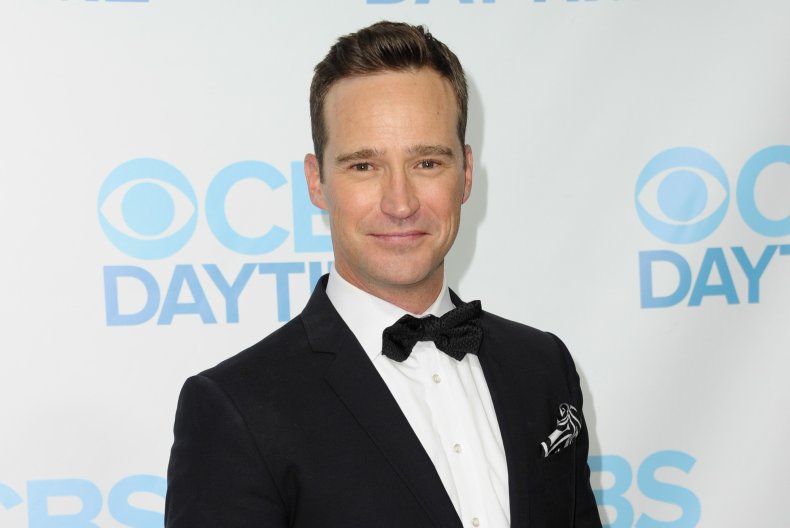 With her stint already airing on screens across the U.S., the actress will present the show until November 5, after which she will split presenting duties with all-time Jeopardy! champ Ken Jennings.
However, in her interview with the AP, Bialik stressed that she no longer feels as though she's still auditioning for the role of permanent Jeopardy! presenter, as she essentially had done earlier in the year along with a host of other celebrities.
"As far as I'm concerned, I'm not auditioning for anything anymore," she said when asked if it felt like her new stint felt like another round of tryouts. "I'm doing the job that's in front of me and letting the business executives do what they need to do.
"For me, I'm getting more and more comfortable with the language of Jeopardy!, as we call it, and making the crew and the staff feel like we have consistency and that I'm a person really interested in maintaining the integrity of the show."