LeVar Burton Touted as Alex Trebek 'Jeopardy!' Host Replacement
As Jeopardy! fans mourn the loss of Alex Trebek, speculation around who could replace him as host on the beloved quiz show is mounting—and a lot of people want to see LeVar Burton in the role.
The actor and children's television host is best known for starring as Geordi La Forge on Star Trek: The Next Generation and for fronting the PBS educational show Reading Rainbow.
Other names that have been touted as possible Trebek replacements include Jeopardy! champion Ken Jennings, actress Rosie Perez and ABC News anchor George Stephanopoulos.
Even controversial podcast host Joe Rogan has been mentioned in the discourse.
A petition with almost 9,000 signatures was set up this week to support Burton being made the new Jeopardy! Host.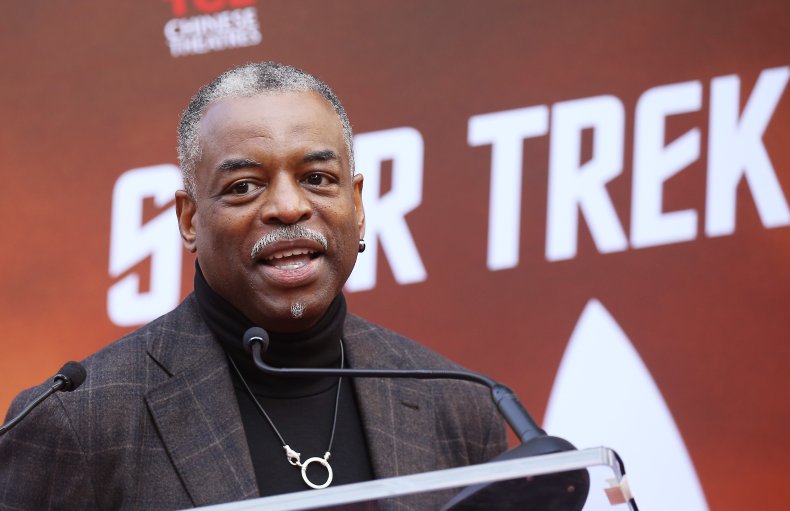 "Between hosting 21 seasons of the educational Reading Rainbow, playing the brainiac engineer Geordi La Forge on Star Trek: The Next Generation, and filling the role of Kunta Kinte in the ever-important mini-series Roots, LeVar Burton has inspired and shaped the minds of several generations of trivia-loving nerds," the petition creator wrote. "This petition is to show Sony Pictures Entertainment Inc. and producer Harry Friedman just how much love the public has for Burton, and how much we'd all love to see him as the next host of Jeopardy!"
Burton has spoken of his wish to host Jeopardy! publicly. Back in September, he tweeted: "Not gonna lie, I feel like I've been preparing my whole life to occupy the @Jeopardy host podium when Alex retires. #Jeopardy."
Sony Pictures, which produces Jeopardy!, told Newsweek Sunday that the company does not yet intend to share details about a new host.
For now though, Burton has a lot of people who want to see him asking the questions at the podium.
The production company celebrated Trebek's career in a moving statement on Twitter.
"Today we lost a legend and a beloved member of the Sony Pictures family," the statement began. "For 37 amazing years, Alex Trebek was that comforting voice, that moment of escape and entertainment at the end of a long, hard day for millions of people around the world."
Trebeck passed away peacefully last Sunday. His death came about nearly two years after the TV personality first announced his late-stage pancreatic cancer diagnosis.
His death led to an outpouring of grief from fans who shared fond memories of the host and his profound impact on pop culture over the last four decades.