Former 'Jeopardy!' Champ Calls For Show to Reinstate Limit on Win Streaks
A former Jeopardy! champ is urging producers of the long-running quiz show to reinstate a limit to contestants' win streaks.
The show has ignited much chatter among dedicated fans over the past year, thanks in part to the rise of such super champs as Matt Amodio, with 38 wins under his belt, and Amy Schneider, whose current run saw her equalize his record on Friday.
However, former champ Tom Nichols, who enjoyed a five-game victory streak on Jeopardy! back in 1994, believes that producers needs to revert the show's rules back to contestants only being able to win five times before they're retired.
A reason for this, explained Nichols to Boston Public Radio, is that after a few successful turns in the studio, the returning champ holds the advantage of having mastered the rhythm of the game.
"After about two or three wins, I think you've got such an advantage," said Nichols. "You've been using the buzzer—which is much more important than people realize—you're a lot more comfortable in the studio; you understand the rhythm of the game."
"If you've done that for eight or nine or ten games, there's a reason they used to retire you," he went on. "But the ratings are up, and people want to treat it like a sport and professionalize it. You might as well move the show to Vegas."
Up until 2003, the bar was set at contestants only being able to win five games before bowing out. One year after the limit was lifted, Ken Jennings won a jaw-dropping 74 consecutive games—a table-topping record he holds to this day.
Nichols—a professor of national security affairs at the U.S. Naval War College in Newport, Rhode Island—said making superstars out of Jeopardy! winners has taken away a feeling of accessibility for the viewers tuning in nightly.
"All of us of a certain age can remember, [first Jeopardy! host] Art Fleming," he said. "It was, 'Wow, this housewife from Dubuque turns out to be really smart. This New York City Transit cop, Frank Spangenberg, one of the legendary players in the game, is like this fount of knowledge.'"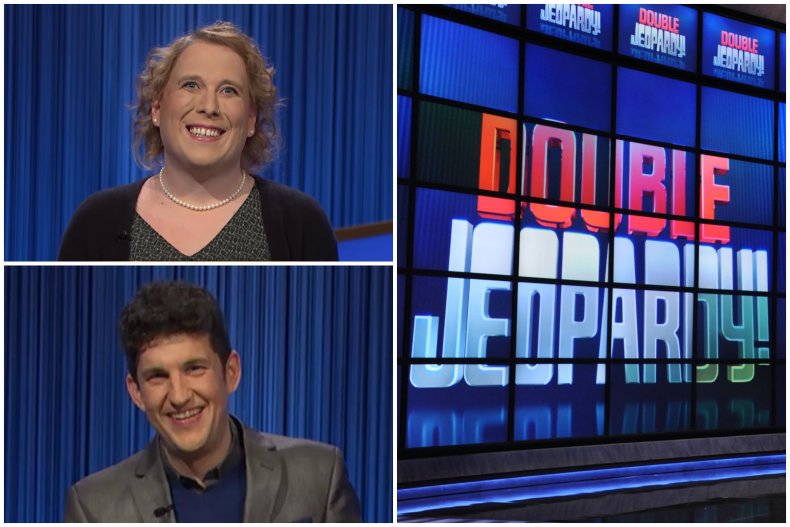 Comparing that scenario to the champs of more recent years, Fleming went on: "When James Holzhauer went on his streak [in 2019], this was a Vegas odds guy who practiced and developed algorithms for this. And [Emma Boettcher], the woman who beat him, wrote her graduate thesis on Jeopardy!"
"The whole charm of the show was to celebrate ordinary Americans showing what they knew," Nichols added. "It was not supposed to be 38 games of Hulk Smash."
While numerous contestants in the past have spoken about their winning strategies involving mastering buzzer timings and the patterns of question styles, Nichols argued that the focus should really be on memory and quick recall.
"The ability to remember a whole bunch of stuff that has passed between your ears is how you win Jeopardy! and it's not necessarily a matter of deep intellectual knowledge," he said. "I taught for years at the Naval War College and when I played, one category I chose was the violin, which I know nothing about.
"My then-wife was in the audience and she turned to one of my friends and said, 'What is he doing? He doesn't know anything about this. Does he think it said violins instead of violence?' And yet, I had just had enough kind of musical exposure to remember things like plucking the strings is called pizzicato.
"Why did I remember that? I don't know. Because I remembered it in eighth grade music class or something. That's the key."
It was recently revealed that Jeopardy! recently enjoyed a sizable jump in ratings during Schneider's ongoing run on the show.
Should she win Monday night's game, she will move from being tied in second place with Amodio's 38-game haul to holding the position all by herself.
Having pocketed $1,307,200, the California-based engineering manager is the fourth player to have crossed the $1 million mark in the earnings and the first woman to do so.