'Jeopardy!' Fans Think Show Predicted Jennifer Lopez, Ben Affleck Reunion
I'll take Bennifer for $100—Jeopardy! fans think the show may have predicted the reunion of Jennifer Lopez and Ben Affleck in a bizarre pop culture coincidence.
Fans of the beloved quiz show were left bemused when last Friday's episode saw "Bennifer" offered as a clue by guest host Bill Whitaker during a guessing round.
Bennifer is of course the composite name of the 2000s "It" couple who have recently started dating again. Reports they are on vacation together in Montana have thrilled pop culture and celebrity fans.
But here's the thing, this episode of Jeopardy was recorded weeks in advance, before news of the stars' reunion was public.
"I'm pretty sure @Jeopardy called the reunion of @BenAffleck and @JLo—they were the answer of the 'Bennifer' clue that aired tonight despite being filmed WEEKS AGO prior to their little romantic getaway," one viewer tweeted. "What a power this show has."
While another added: "Wow, that "Bennifer" clue on Jeopardy was...timely."
Additionally, there was also an entire category dedicated to Montana during the Double Jeopardy round in what appears to be another strange coincidence.
"Excuse me but Jeopardy (filmed weeks in advance) manifested Bennifer 2021 AND their getaway to Montana with the clues that aired tonight!!!," said another fan.
Another joked: "Whoever writes #jeopardy questions apparently can predict the future."
The couple has been spotted together more than once after Lopez split from former fiance Alex Rodgriguez, sparking collective nostalgia for the early 2000s when the Gigli actors had a whirlwind and very public engagement.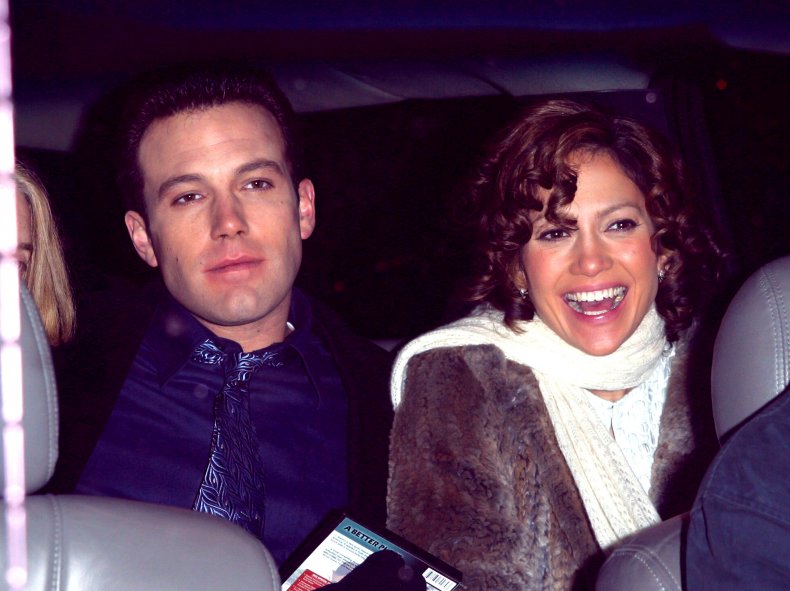 Hunger Games actress Jennifer Lawrence made headlines last week when she discovered the Bennifer news while recording a podcast and had quite the reaction.
During an episode of The Bitch Bible podcast Lawrence interrupted with: "Breaking f***ing news."
"Jennifer Lopez and Ben Affleck are back together," she excitedly exclaims. "They're in Montana. They are on vacation with each other right now. I'm so excited!"
Lopez and Affleck are yet to confirm the status of their relationship.
Lopez split from Alex Rodriguez in April. In a joint statement to Today, the pair said: "We have realized we are better as friends and look forward to remaining so. We will continue to work together and support each other on our shared businesses and projects.
"We wish the best for each other and one another's children," the statement continued. "Out of respect for them, the only other comment we have to say is thank you to everyone who has sent kind words and support."