Jeremy Clarkson and BBC Settle £100k 'Top Gear' Compensation Case With Producer He Punched in Face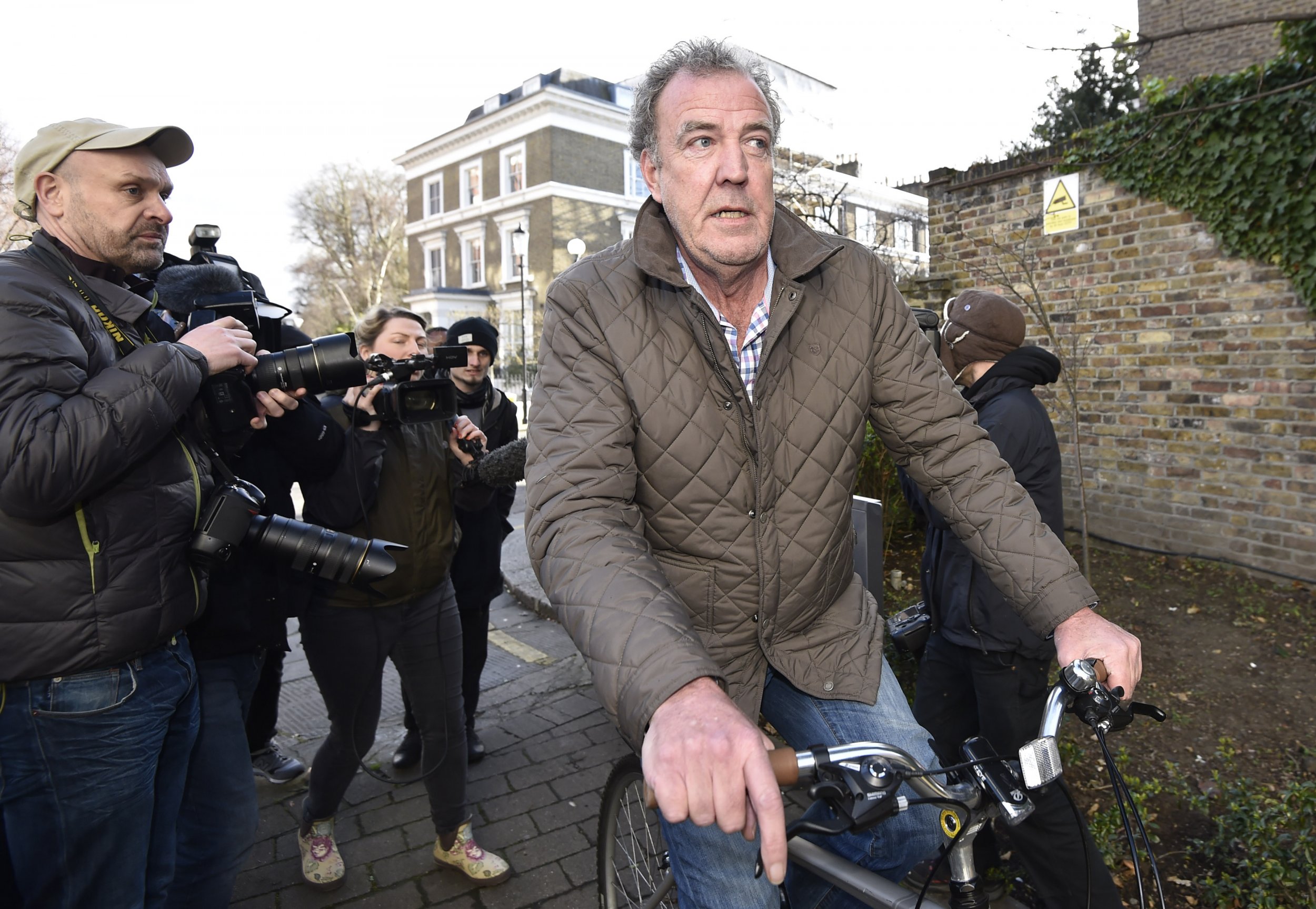 British TV presenter Jeremy Clarkson has settled a £100,000 racial discrimination and injury claim with a Top Gear producer he punched in the face, according to the BBC.
Clarkson launched an "unprovoked physical and verbal attack" on producer Oisin Tymon at a hotel near Hawes in North Yorkshire, England, in early 2015. The assault left Tymon with a bloodied lip.
The settlement is understood to be in excess of £100,000 ($140,000), "an amount to which both Clarkson and the BBC contributed," the BBC said.
In a statement, Clarkson said on Wednesday: "I would like to say sorry, once again, to Oisin Tymon for the incident and its regrettable aftermath. I want to reiterate that none of this was in any way his fault.
"I would also like to make it clear that the abuse he has suffered since the incident is unwarranted and I am sorry too that he has had to go through that.
"I am pleased that this matter is now resolved. Oisin was always a creatively exciting part of Top Gear and I wish him every success with his future projects."