Jeremy Corbyn: Labour Would Not Cut Immigration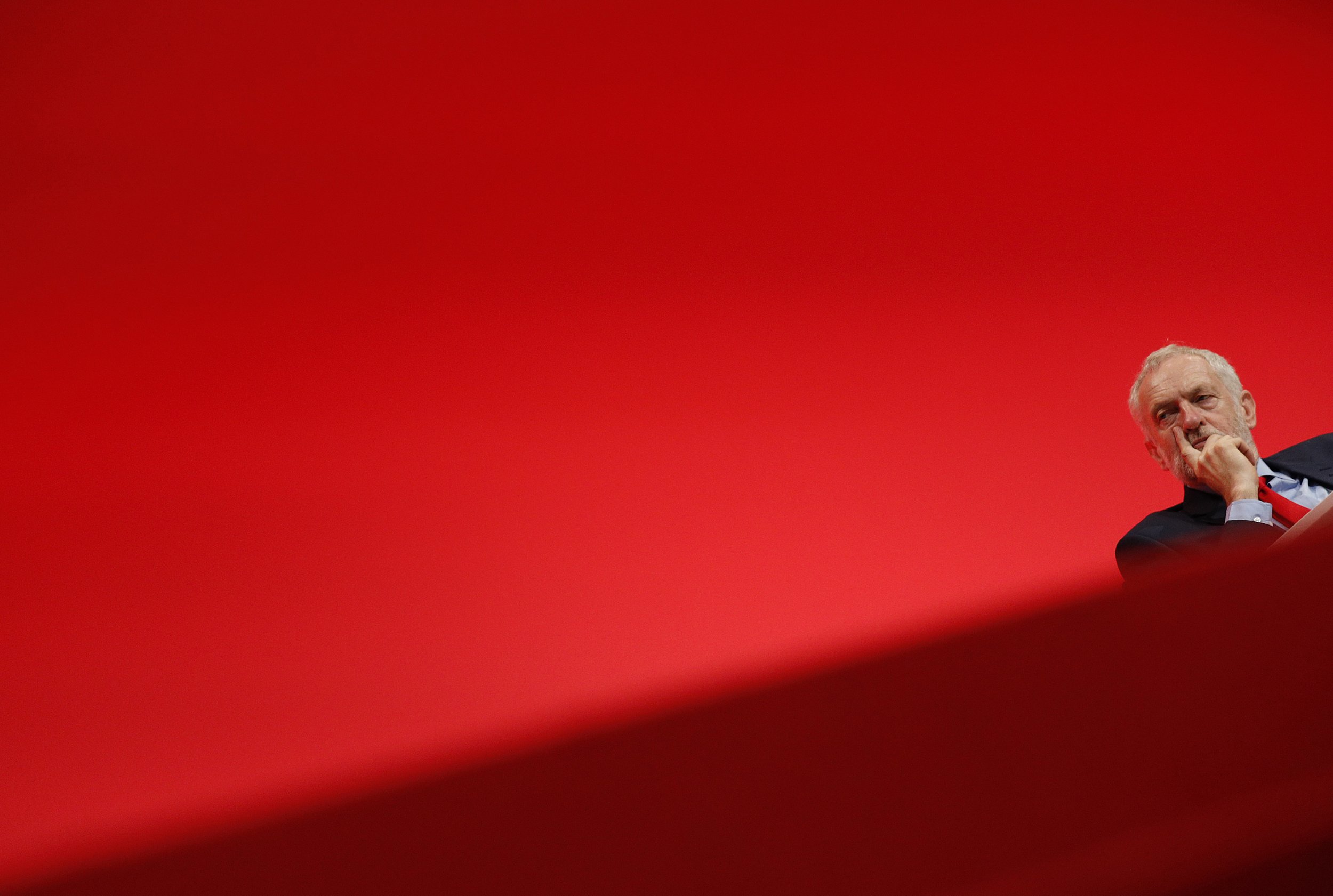 U.K. Labour Party leader Jeremy Corbyn is resisting pressure to adopt a more restrictive stance on immigration, saying instead that he would focus on boosting public services in areas with large numbers of migrants.
In his speech at the party conference on Wednesday, Corbyn is expected to say he will not "sow division or fan the flames of fear" on the issue of immigration.
Rather than setting the goal of restricting immigration, Corbyn will reiterate his plan to bring back the "migrant impact fund" instated under former Labour Prime Minister Gordon Brown. The fund would divert extra cash to communities where public services are put under pressure by rapid immigration.
Speaking to the Today program on Radio 4 on Wednesday, Corbyn said he had not yet decided the amount of money to be spent on the fund but it would likely be more than the £50 million ($65 million) limit on Brown's.
Corbyn told Today: "I understand the problems that can come [from immigration] in some areas, hence my determination on the migrant impact fund, but I also understand that there are many industries and jobs that have done well from migrant labour and even depend on it."
Many in Corbyn's party saw the Brexit vote as a national rejection of mass immigration. Influential former frontbenchers including former shadow business secretary Chuka Umunna and Rachel Reeves of the Treasury Select Committee have both called for Brexit negotiations with the EU to produce new restrictions on freedom of movement.
Reeves tweeted on Tuesday night: "Immigration has brought U.K. many benefits. But we need to recognize people's concerns and have honest debate re migration/freedom of movement."
Rob Ford, a professor of politics at Manchester University and an expert on public opinion, said on Twitter that Corbyn's position "makes some sense to me," adding that "Corbyn can never be a credible tribune of social conservative values, so makes better sense to fully embrace the liberal position."
Overall annual net migration into the U.K. is hovering at around 300,000. Immigration consistently places in rankings of the top three most important issues for voters in national polls.