Notorious Convicted Child Molester Jerry Sandusky Set to Be Resentenced: 'Now Is the Time to Present the Real Scandal'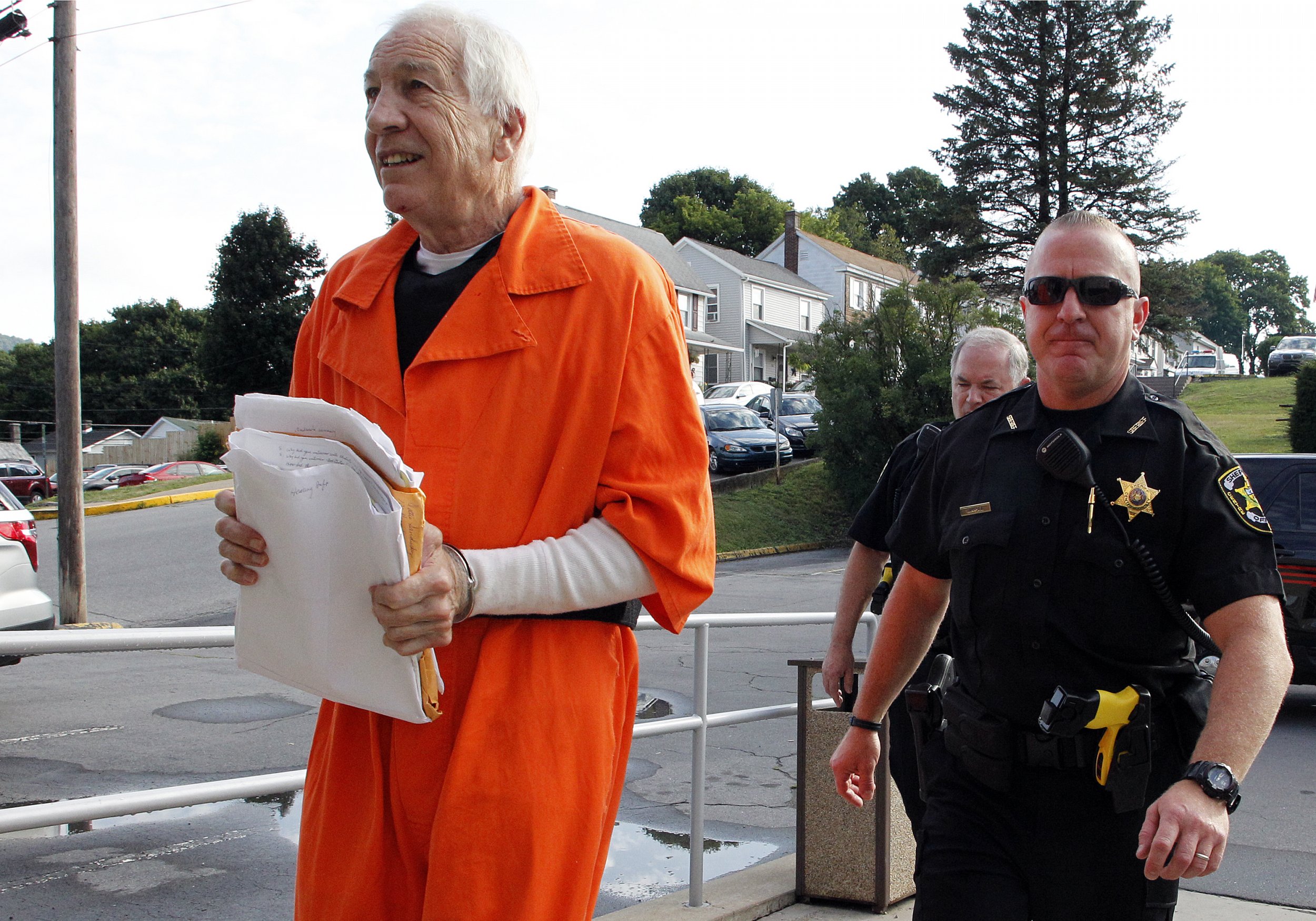 Notorious child molester and retired football coach Jerry Sandusky will be given a new sentence following a failed bid for a new trial.
A Pennsylvania appeals court on Tuesday ordered his 30-to-60 year sentence be revised, Penn Live reported. The Superior Court also denied his request for a new trial.
In 2012, the former Penn State University assistant football coach was found guilty of sexually abusing 10 boys; grooming them through the sports program before attacking them. He was convicted on 45 of the 48 counts leveled against him, which included involuntary deviate sexual intercourse and endangering the welfare of children.
The repercussions of the Sandusky scandal saw former Penn State officials Tim Curley and Gary Schultz plead guilty to endangering children back in March 2017. The pair had been accused of helping the former coach cover up his abuse.
Although it denied Sandusky had been deprived a fair trial on Tuesday, the Superior Court called for new punishment over the improper use of mandatory minimum sentencing by the trial court.
The appeals court panel referred the case to Pennsylvania's Centre County, explaining it did not have the authority to remove the "mandatory minimum" part of Sandusky's sentence, Penn Live reported. Resentencing could see this designation dropped, the publication stated.
"The Superior Court has agreed with our office that it was proper for the court below to reject Sandusky's claims," prosecution spokesperson Joe Grace said, according to The Associated Press. "We look forward to appearing for the new sentencing proceedings and arguing to the court as to why this convicted sex offender should remain behind bars for a long time."
Defense lawyer Al Lindsay said he didn't know if a new sentence will be substantially different, the AP reported. "I suppose it depends on the judge and what happens before the sentencing and after the sentencing," Lindsay said, calling the case "one of the most profound injustices in the history of American jurisprudence."
A statement from Sandusky shared by his lawyers read: "It's time to unmask those who have been deceitful and dishonest. It's time to expose those who have hidden personal agendas. Now is the time to present the 'real scandal' and all the damage that has been done. What has happened is a travesty. What will happen will be our legacy."