Jerry West Calls on Joe Manchin to Help Pass Voting Rights as Bill Heads to Senate Floor
A group of West Virginia-born sports legends led by NBA Hall of Fame player Jerry West wrote a letter to moderate Democratic Senator Joe Manchin praising his backing of voting rights legislation and urging him to see to it that the bills are passed.
University of Alabama head coach Nick Saban, West Virginia University Sports Hall of Fame quarterback Oliver Luck, Buffalo Bills All-Pro and Wall of Fame linebacker Darryl Talley, and former NFL Commissioner Paul Tagliabue co-signed the letter.
Their letter comes ahead of Senate Majority Leader Chuck Schumer's plans to open debate on the legislation on Tuesday. To end the debate and launch a voting session on the bill, 60 senators will have to vote in favor of ending a filibuster, something which will certainly not happen in the gridlocked Senate.
Democrats may opt for a vote on changing the rules of the filibuster in order to pass the bill, which both Manchin and his fellow moderate, Senator Kyrsten Sinema of Arizona, said they would not do. Without a modification to the filibuster, the voting rights legislation will likely not pass, representing a major blow to the agenda of President Joe Biden and the wishes of West Virginia's sports legends.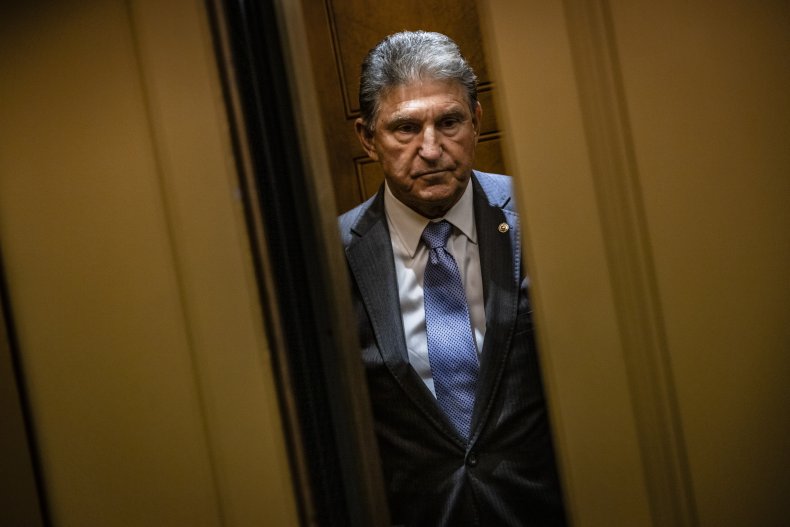 "We are all certain that democracy is best when voting is open to everyone on a level playing field; the referees are neutral; and at the end of the game the final score is respected and accepted," the letter stated. "We are united now in urging Congress to exercise its Constitutional responsibility to enact laws that set national standards for the conduct of Federal elections and for decisions that determine election outcomes."
In the letter, the sports figures voiced their support for Manchin's co-sponsoring of the Freedom to Vote Act and express concern that if it and the John Lewis Voting Rights Advancement Act are not passed, the outcomes of America's elections could be affected by "state laws (that) seek to secure partisan advantage by eliminating reliable practices with proven safeguards."
West, Saban, Luck, Talley and Tagliabue said that they would "encourage others in sports, business and other endeavors to join with us in endorsing the concepts set forth in this letter."
Manchin has seen additional pressure to help ensure that the bill is passed from Vermont Senator Bernie Sanders, who tweeted Monday afternoon: "As the voting rights bill finally comes to the floor of the Senate, there is only one vote which will really matter. Will 50 Democrats vote to override the filibuster, protect American democracy and pass the bill, or will Manchin and Sinema vote with the GOP and let the bill die?"