Nicole 'Snooki' Polizzi's Husband Jionni Was 'Nervous' and 'Scared' About 'Jersey Shore' Reunion: Exclusive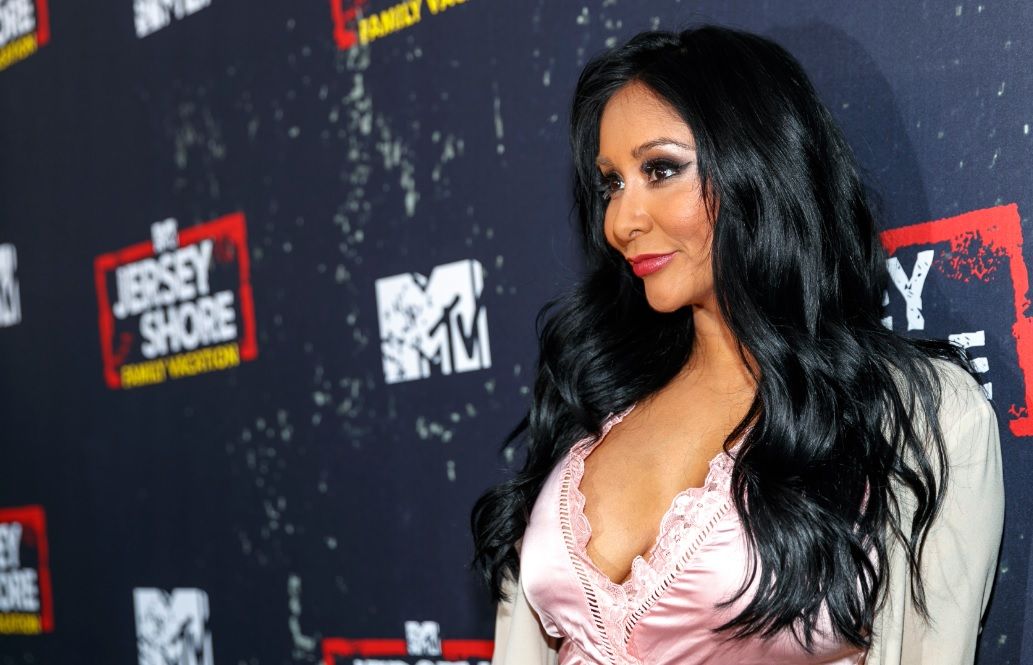 Updated | Nicole "Snooki" Polizzi was thrilled to return to the Jersey Shore, the MTV reality show that made her a household name in 2009. She's back, along with most of the original cast, for Jersey Shore Family Vacation, which premieres Thursday at 8 p.m. ET on MTV.
But not everyone was excited about Snooki reuniting with her old roommates. Now a married mother-of-two, husband Jionni LaValle had some concerns—and not for the reason some may think.
LaValle was worried about how their children, 5-year-old Lorenzo and 3-year-old Giovanna, would fare without their mother. The crush Polizzi had on fellow cast member cast member Vinny Guadagnino in the original Jersey Shore had nothing to do with it.
"He was definitely a little nervous, because I wasn't going to be there to help him with the kids. But he did amazing. I just think he was scared," Polizzi, 30, told Newsweek. "He was like, 'I'm gonna miss you… what am I going to do when the kids are crying for you at night?'"
Once LaValle got passed any potential parenting problems, he was "excited" for his wife to return to Jersey Shore. "He knew this was once in a lifetime, so he said, 'Go have fun. I'll be fine,'" Polizzi said.
But she had her own doubts once Jersey Shore Family Vacation began filming. In a sneak peek for the show, Polizzi worried she might have wrecked her relationship. "This is going to f**king ruin my marriage," she cries. Polizzi and Guadagnino first hooked up in Season 5, but their relationship didn't last long. She went on to say, "I do," to LaValle in 2014.
Polizzi later explained the moment to Entertainment Tonight Online. "I cant really talk about it, because I want everyone to watch, but it's just me being drunk and dramatic and I just worry so much about Jionni, like, getting mad about things that he would never get mad about," she said in a Friday interview. "So when I'm drunk, I'm like, 'Oh my god, you said I looked pretty! You cant say that!' Like, it's all in my head and I'm crazy, so you'll see it play out. I'm an a**hole."
"Listen, old things do come up, because we're together and that's going to happen," Guadagnino told ET Online. "But at the same time, I'm pretty sure her marriage is all right."
Jersey Shore Family Vacation premieres Thursday at 8 p.m. ET on MTV.
This story was updated to clarify LaValle's concerns about Polizzi appearing on "Jersey Shore Family Reunion."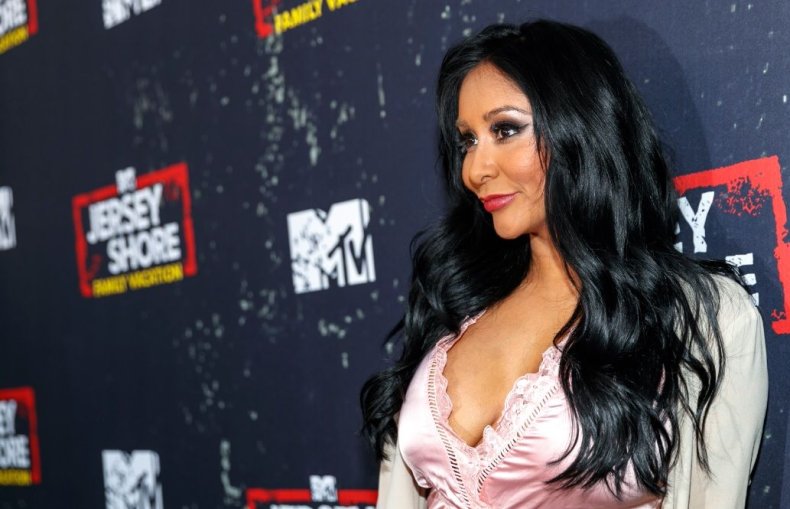 Nicole 'Snooki' Polizzi's Husband Jionni Was 'Nervous' and 'Scared' About 'Jersey Shore' Reunion: Exclusive | Culture