Jerusalem's Dormition Abbey Vandalized With Extremist Anti-Christian Graffiti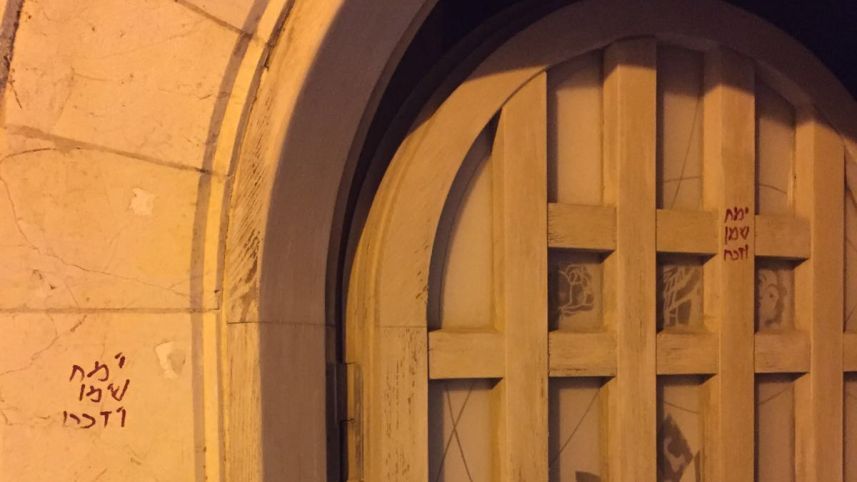 Israeli authorities are investigating an anti-Christian vandalism attack on Jerusalem's Dormition Abbey on Sunday.
Potentially several perpetrators, suspected because of the messages' different handwriting, left a series of scrawls in felt-tip pen on the building. The messages included statements such as: "May his name be obliterated," "Death to the heathen Christians the enemies of Israel," and "The revenge of the people of Israel is yet to come."
The abbey said that there were 10 different Hebrew messages on the walls "seemingly written by different hands." The building is situated on Mount Zion in Jerusalem's Old City, where many believe the Virgin Mary to have died and near where Christians believe Jesus hosted the Last Supper.
"The inscriptions are not only against Jesus the Messiah, but also call to slaughter the Christians and send them to hell! How long will these acts of vandalism continue?" the church said to Israel's Ynet News.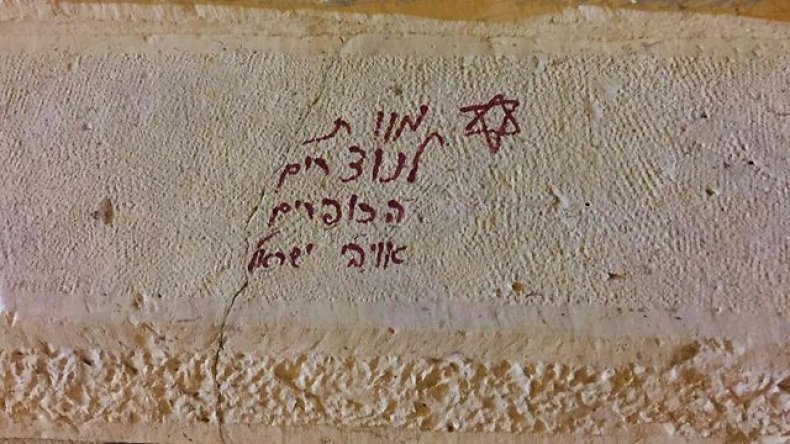 Israel's political elite criticized the attack. Israeli Prime Minister Benjamin Netanyahu said that the vandalism was "deserving of every condemnation, there is no place for actions like these," noting that Israel is the only country in the Middle East "where the Christian population is growing."
Internal Security Minister Gilad Erdan said in a statement: "We will not let anyone undermine religious coexistence in Israel." He added that police would make "nabbing those who carried out this despicable act" a priority.
This is not the first time that this Christian place of worship has been vandalized. Similar messages were written on the abbey in 2012, as well as "Christians are monkeys" and "slaves" in May 2013. Last February, a nearby building was set on fire in an arson attack.
Such "price tag" attacks have in the past been carried out by right-wing Jewish extremists protesting against representations of other faiths within Israel, such as mosques or churches, or against the Israeli authorities in retaliation for actions deemed to harm the settlement enterprise.
Other attacks against Christians in Israel include the Church of Loaves and Fishes near the Sea of Galilee in northern Israel being set on fire by Jewish extremists last June. Since 2011, 17 Muslim and Christian places of worship in Israel have been torched with nobody arrested in any of the cases, according to Israeli daily newspaper Haaretz.