Jesse Watters Takes Credit for Arrest of Ohio Child Rape Suspect
Fox News host Jesse Watters took credit for "putting pressure" on authorities to arrest the suspect accusing of raping a 10-year-old girl in Ohio who had to travel out of state for an abortion, just two days after suggesting the incident could be a hoax.
Watters was one many conservative figures, including fellow Fox News host Tucker Carlson, who doubted the legitimacy of the story about a young rape victim who was forced to travel out of her home state to neighboring Indiana because Ohio had outlawed the procedure after six weeks in the wake of Roe v. Wade being overturned.
On Tuesday, Gerson Fuentes, 27, was arrested on suspicion of raping the 10-year-old, later confessing to police to assaulting the girl on at least two occasions, reported The Columbus Dispatch.
On his Wednesday night Primetime show, Watters suggested it was his coverage questioning if the rape even occurred that resulted in the arrest of the suspect.
"Primetime covered this story heavily on Monday. Put on the pressure and now we're glad that justice is being served," he said.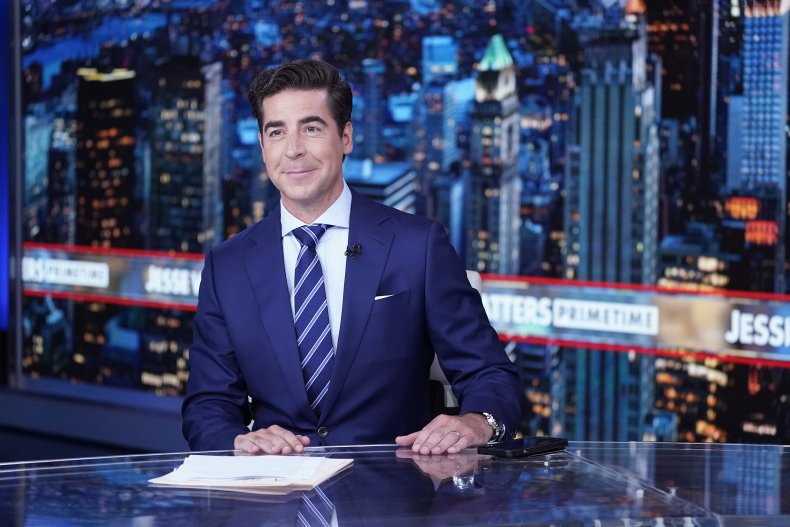 Watters spent an entire segment of his Monday night Primetime show questioning why a criminal investigation into the alleged rape had not been launched, as Ohio doctors are mandated to report abuse of children.
During the segment, Fox News played a clip of President Joe Biden discussing the incident along with the caption "Biden pushed story without checking any facts."
Watters noted that the original Indianapolis Star reporting on the alleged rape was entirely based on quotes from Dr. Caitlin Bernard, the doctor who performed the abortion in Indiana.
"You would think the story of a sexual abuser roaming free assaulting 10-year-olds would raise quite a few concerns in small town Ohio, but no one seems to be doing anything about it," Watters said.
"No one even knows anything about it. Local media outlets aren't even alerting the public. There's a monster on the loose and from what we can find, no local newspaper or TV station picked up the story."
Ohio Attorney General Dave Yost also appeared on Monday's Primetime show to say that his department had not heard a "whisper" about a 10-year-old girl being raped and impregnated.
On Wednesday night's Primetime show, Watters did not note how he previously questioned if the media and Biden were "seizing on another hoax" by discussing the rape of the 10-year-old.
Instead, the Fox News host attacked Bernard and accused her of having a "history of failing to report child abuse" while asking if the suspect's immigration status "played any role in the cover-up."
"So is a criminal charge next? And will Dr. Bernard lose her license?" Watters asked.
The Columbus Dispatch said Fuentes "is believed to be undocumented."
Appearing on Wednesday's Primetime, Indiana Attorney General Todd Rokita said "first of all, this is an illegal immigration" when discussing the alleged rape of the 10-year-old girl.
Rokita then accused Bernard of being an "abortion activist acting as a doctor" while saying his department will be launching an investigation into her.
"We're gathering the evidence as we speak, and we're going to fight this to the end, including looking at her licensure. If she failed to report it in Indiana, it's a crime."
Rokita also suggested that the 10-year-old victim had been "politicized for the gain of killing more babies" by the "lamestream media."
Columbus Police detective Jeffrey Huhn testified during Fuentes' arraignment that the department was made aware of the 10-year-old's pregnancy through a referral by Franklin County Children Services made by the girl's mother on June 22, reported The Columbus Dispatch. The girl underwent the procedure on June 30.
Newsweek called a phone number listed for Bernard to seek comment but was unable to leave a voice mail.