Jessica Chastain Defends Jeremy Strong After New Yorker Profile—'Snark Sells'
Jessica Chastain has come out in support of Jeremy Strong after a bizarre profile on the Succession star highlighted his intense method acting.
The New Yorker profiled the Kendall Roy actor in a lengthy piece that has drawn mixed reviews from fans of the hit HBO series.
"On Succession, Jeremy Strong doesn't get the joke" was published on December 6 by Michael Schulman and immediately drew a huge reaction from fans.
In the piece, Strong, 42, detailed his intense immersion into playing the character—typically to the annoyance of his co-stars and crew members and even to the point of causing injury to himself.
"To me, the stakes are life and death," he is quoted as saying in the piece "I take him as seriously as I take my own life."
The profile has gone viral and has been one of the most pertinent topics in the world of TV and pop culture over the past week.
The reaction from most people seems to be one of awe—that Strong truly is the only man for this role and that's what makes Kendall Roy such a captivating character to behold as a viewer.
However, his dedication can seem overbearing and the profile highlights how his co-stars find his approach a bit much at times.
"The result that Jeremy gets is always pretty tremendous," Brian Cox, who plays the Roy family patriarch Logan said. "I just worry about what he does to himself. I worry about the crises he puts himself through in order to prepare."
He added: "Actors are funny creatures. I've worked with intense actors before. It's a particularly American disease, I think, this inability to separate yourself off while you're doing the job."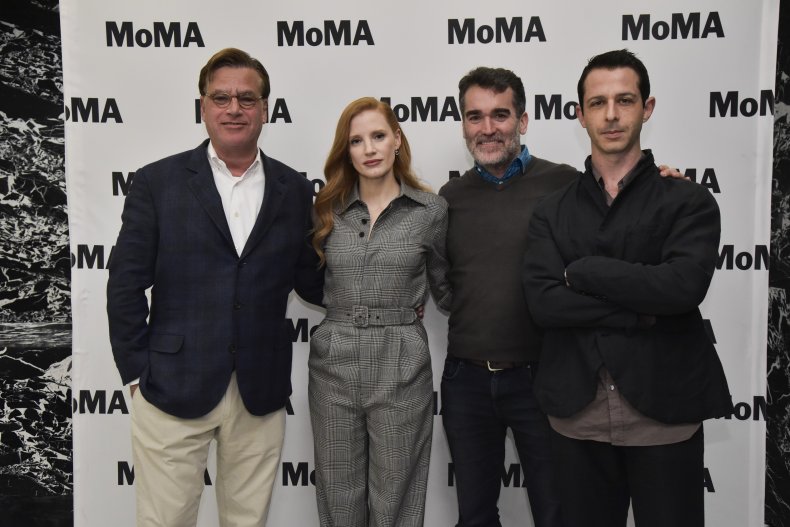 Meanwhile, Kieran Culkin, who plays Strong's on-screen brother Roman Roy, said: "It's hard for me to actually describe his process, because I don't really see it. He puts himself in a bubble."
Now Jessica Chastain has entered the discussion and described the profile as "incredibly one-sided" with the implication being that Strong was being presented as difficult to work with.
"I've known Jeremy Strong for 20yrs & worked with him on 2 films," the Scenes From a Marriage star tweeted.
"He's a lovely person. Very inspiring & passionate about his work. The profile that came out on him was incredibly one-sided. Don't believe everything you read folks. Snark sells but maybe it's time we move beyond it."
Strong and Chastain starred in the movies Zero Dark Thirty and Molly's Game together.
In the profile, Strong himself acknowledged the notion that he can be difficult to work with.
"I don't particularly think ease or even accord are virtues in creative work, and sometimes there must even be room for necessary roughness, within the boundaries dictated by the work," he said.
Chastain's comments have been met with disagreement as many people are applauding the profile and don't believe it contained any "snark" towards Strong.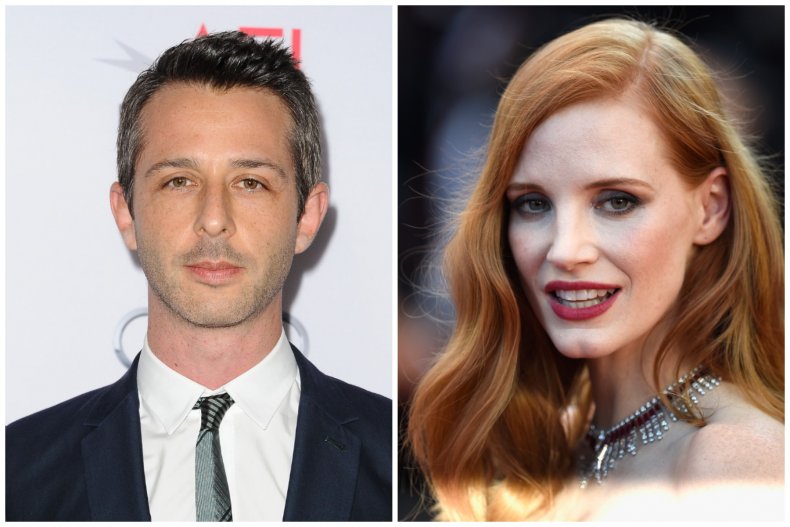 Variety's Editor-at-Large Kate Aurthur responded to Chastain with: "Wait, what? It was an incredibly nuanced portrait of him. I'm sure you won't see the responses to your tweet—and I'm jealous that you probably never do!—but calling it 'snark' seems like a real misread."
While Jeremy D. Goodwin of NPR replied: "There's not an ounce of snark in that piece, and it is populated with sources Strong presented to the writer, as well as some of his key coworkers. Was it insipid press release copy? No, thank goodness."