How Jessica Chastain Shook up the Spy Genre According to 'The 355' Director Simon Kinberg
Jessica Chastain and director Simon Kinberg put their heads together and came up with a concept for a movie that had never been done before—a female ensemble spy movie.
As a result of their conversation The 355 was born, and after a year-long delay, the movie is finally landing in theaters this Friday, January 7, 2022.
Chastain stars and co-produces the globe-trotting spy thriller. She recruited the likes of Diane Kruger, Lupita Nyong'o, Penélope Cruz and Fan Bingbing to star alongside her as agents from international organizations.
Newsweek sat down with co-writer, co-producer and director Kinberg to hear his thoughts on how the movie went from an idea on the set of X-Men: Dark Phoenix to the first blockbuster of 2022.
The 355 was shot pre-pandemic and initially scheduled to launch in movie theaters in 2021. "Obviously everything in 2020 got turned upside down," Kinberg told Newsweek, "We wanted to wait until we felt as though there was a window of time where hopefully, the world would be in a better place, and certainly now we live in a world that's less hardly hit from COVID than when it was when we were originally going to come out."
Kinberg has dabbled with the spy genre in the past. He's best known for being a regular producer, writer and director of the X-Men movies, but his big break came as the writer of the 2005 action comedy Mr. & Mrs. Smith. Even though he got a taste of the spy world with that movie, he had unfinished business.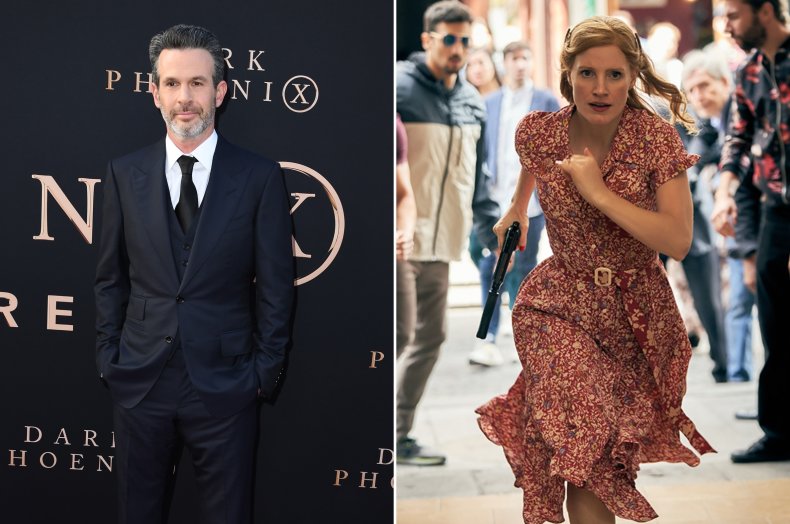 "I'm someone who's obsessed with certain genres. I love science fiction, I love action movies and as a sort of sub genre of action movies. I love spy movies." Kinberg continued. "I grew up obsessed with James Bond. Obsessed.
"Mr. & Mrs. Smith was a stab at that but obviously done in a completely different way, and more comedic, but I always wanted to find a spy movie that would innovate on something that Bond and Bourne and Mission: Impossible all did so well. I wanted to create something to be part of something really original."
While Kinberg had this ambition in mind, Chastain approached him with an idea.
"Jessica Chastain and I were working on another movie and Jess came to me and she said, 'You know, there's never been a female ensemble spy movie before.' Ensemble spy movies in general are extraordinarily rare and there have been very few female-driven spy movies. Again, those are usually single protagonists."
Expanding the idea, and the story, Kinberg and co-writer Theresa Rebeck (Catwoman) made The 355 about a group of female spies who all work for different international government organizations. There's Chastain as a CIA officer, Nyong'o as a former MI6 agent, Krueger as a rival German Federal Intelligence Service (BND) agent, Cruz as a Colombian National Intelligence Directorate (DNI) agent and Bingbing as a Chinese Ministry of State Security (MSS) operative.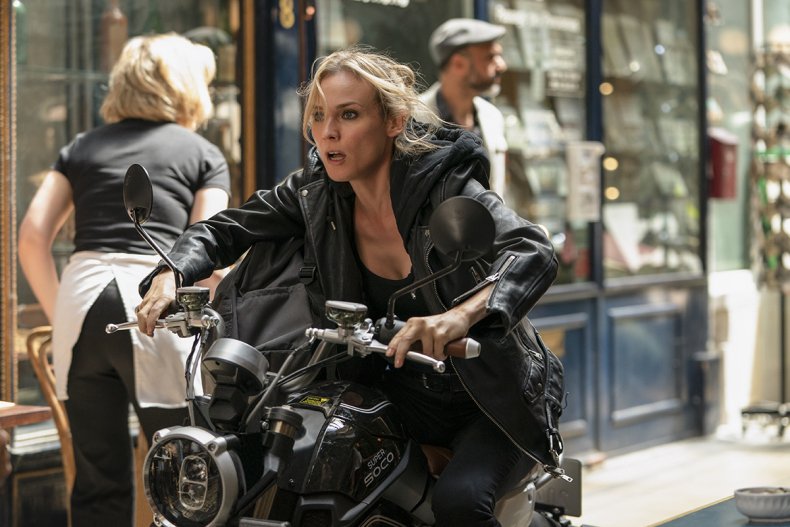 "I think this is very in our culture right now, this notion that we have to come together globally in order to defeat whatever challenges we face, whether they're political challenges or they're medical challenges, I think the movie has the spirit of that. Camaraderie, that sense of unity," added Kinberg.
The group bands together to form The 355, a name adapted from the real-life figure Agent 355 from the American Revolutionary War. Together they must recover a top-secret weapon and prevent World War III.
Kinberg is thrilled with the caliber of talent starring in The 355, with many of them trying out the genre that he feels so passionate about for the first time.
"Penélope is not someone who's known for this. She's an Academy Award-winning actress, an extraordinary actress who's never really been in a straight-up action movie before. I think that was really fun for her and it just brings a freshness to it because they're not your standard action figures."
While Kinberg thinks the experience will be terrific for an audience, he also took pride in taking the helm of The 355 too. He said: "Being able to direct two Oscar winners [Nyong'o & Cruz], another Oscar nominee [Chastain], a Cannes Film Festival winner for acting with Diane Kruger, it was really extraordinary because they had an attention to character that they are used to doing with all the dramatic work that they've been in."
Kinberg continued: "Then there's obviously the explosions and the chases and the fights and all that stuff I love from Bond movies. Being able to bring all of those different elements to the genre, I think makes it really stand out."
The 355 is out in movie theaters on Friday January 7, 2022.