What Jessica Simpson's Ex-husband Nick Lachey Has Said About Her Memoir
Jessica Simpson's ex-husband Nick Lachey has revealed his thoughts on her memoir.
Simpson released her New York Times bestselling autobiography Open Book in February 2020.
The memoir details her childhood, rise to fame, troubled relationships and struggle with alcoholism.
Simpson, 41, and Lachey, 47, were married for four years, sharing the ins and outs of their relationship with fans in early reality TV show Newlyweds.
What Has Nick Lachey Said About Jessica Simpson's Book?
Singer and TV host Lachey has admitted he has yet to read the memoir and currently has "no interest" in doing so.
He told Andy Cohen on SiriusXM's Radio Andy: "you'll be shocked to hear that I have not [read it] nor will I ever read it."
Lachey, who shot to fame as a member of boyband 98 Degrees, explained that he knew the autobiography was going to be released, adding: "Here's the thing — obviously, I knew the book was coming out, but I lived the book."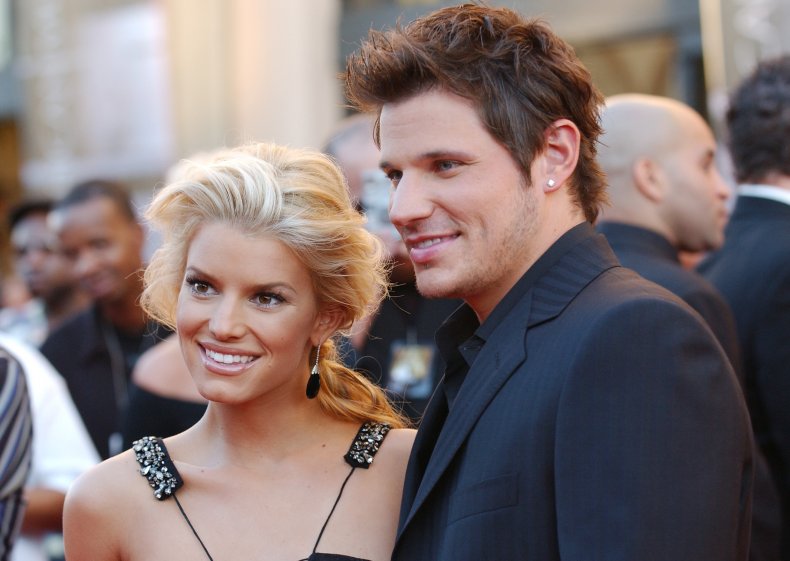 "I know what the truth is, so I don't need to read someone's version of it in a story."
He has since remarried and shares three children with his current wife, model and TV host Vanessa Lachey.
The couple co-hosted Netflix dating show Love Is Blind together.
Opening up about moving on from his first marriage he said: "I'm thrilled to be where I'm at in life, and that was 20 years ago, so it's honestly the last thing on my mind these days except when someone brings it up.
"I understand why people want to ask, but it's so not a part of my life anymore that it's not even on my radar."
"She's doing her thing, and I'm doing mine — and that's the way it should be."
What Did Jessica Simpson Say About Nick Lachey in Her Book?
Simpson used her memoir to open up about her high profile relationship with Lachey and the parts of it that weren't visible to the public.
In the paperback edition, released this year she shared snippets of journals she wrote around the time of their divorce.
"So, Nick, you're with another already? Seems that you forgot the love you spoke to me," the singer and entrepreneur wrote.
"I'm saddened beyond belief. Alone in the dark, with no one to call my own."
What Did Jessica Simpson Write About John Mayer?
She also opened up on her subsequent turbulent relationship with singer John Mayer, who controversially referred to her as "sexual napalm" in an interview with Playboy.
She described Mayer as being "obsessed" with her and accused him of constantly breaking up with her to "get good material" for his music.
Simpson wrote that the tumultuous relationship was "the start of me relying on alcohol to mask my nerves."