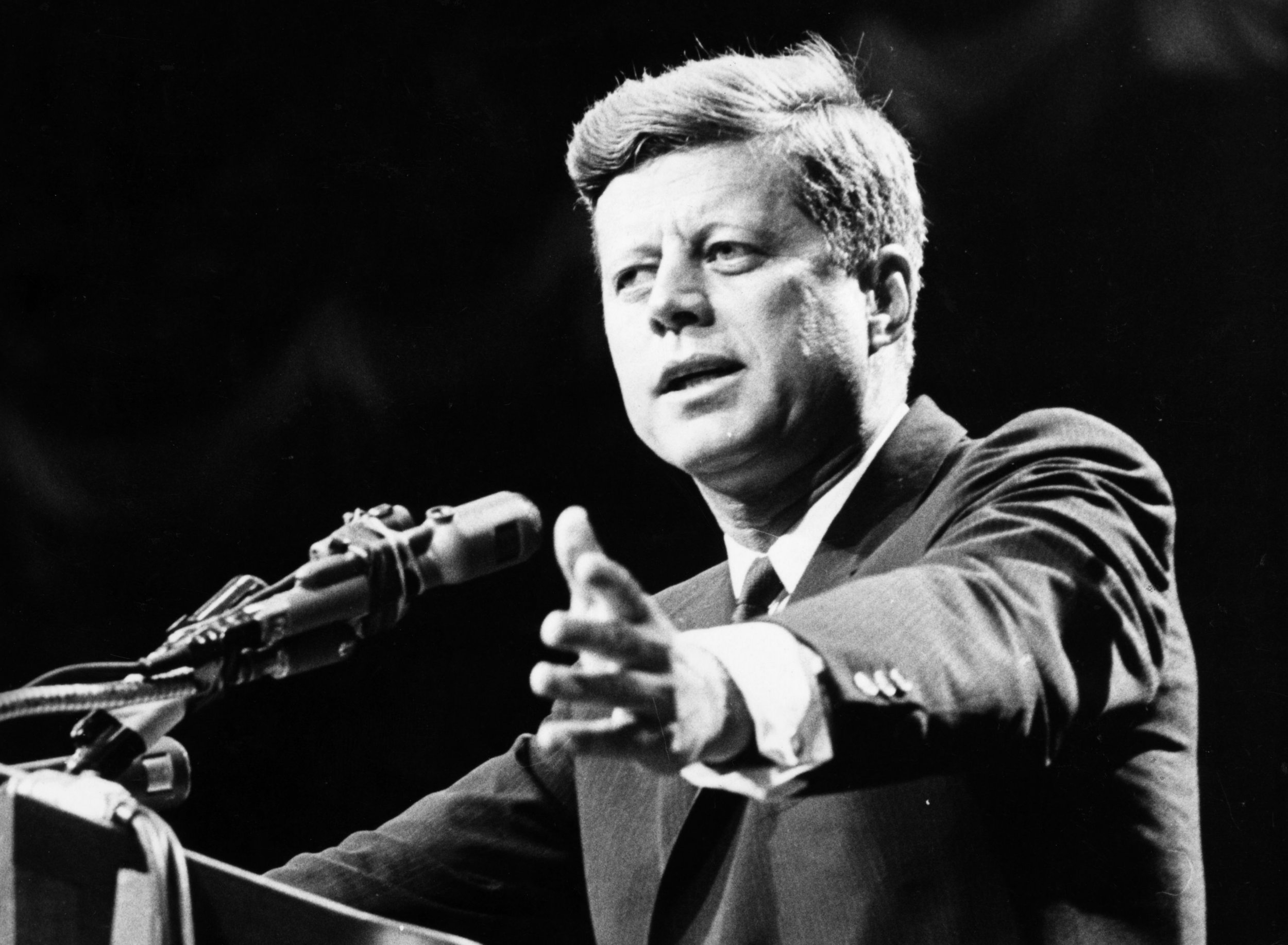 One of John Fitzgerald Kennedy's former bodyguards spoke of his shock when the president was assassinated.
Mick McElkenny served as a bodyguard to JFK, shortly before he was killed in Dallas, in November 1963.
Related: Unseen letters from JFK's sister Rosemary reveal how lobotomy debilitated her
"We had a wonderful time guarding the president," the 86-year-old told The Times in a wide-ranging interview.
"He was a very humorous person and everybody adored him, and they all listened to his speeches. He was lovely to listen to.
"It was a great lift for me [to be chosen to protect him]. I was delighted. And the people that all came out that time, it was unbelievable."
McElkenny, from Washingbay, County Tyrone, Northern Ireland, was driving through a village near his former home when he was told of Kennedy's assassination.
"I was driving through Stewartstown, which is four miles from here, and I had the radio on and there was a newsflash that John F was shot," he said.
"Well I thought then that it wasn't too serious, till later on the news came that he was dead [. . .] Very painful, very painful, to know that I was in his company a few months before that. The whole world was shocked, especially in Ireland anyway. Everybody that came out to see him felt the same way I suppose. "
McElkenny, who trained as a sniper in the Irish army and was served as a police officer before being selected to be the bodyguard of a number high-profile figures, also recalled that JFK had told him his life could have been very different had his ancestors not left Ireland for the U.S.
"He told one about if his grandfather hadn't left New Ross in County Wexford that he would have been working over in the factory in New Ross," he explained.
The octogenarian also served as bodyguard to Pope John Paul II and Earl Mountbatten of Burma, who was killed by a bomb planted by the Irish Republican Army on board the pleasure boat Shadow V on August 27, 1979.
McElkenny described Mountbatten, the great uncle of Prince Charles, the heir apparent to the British throne, as the "the grandfather I never had," explaining he was very liked by the locals in County Sligo, Ireland, where he used to spend his holidays.
"All the people were very fond of him, because he was a great asset to the community," he said.
"It gives you a shock when you hear that news, that he's dead."