Jihadi John: What We Know About Mohammed Emwazi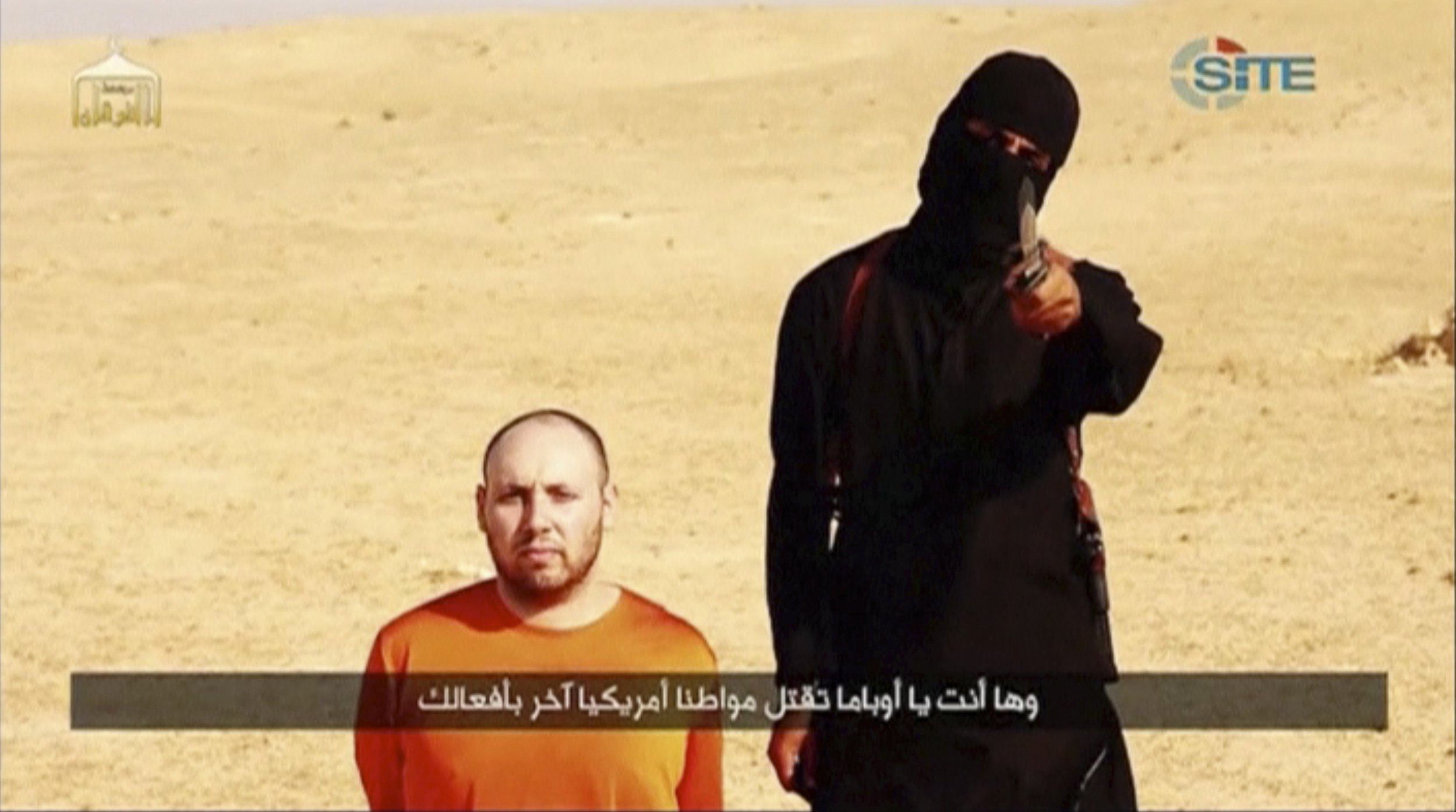 The masked Islamic State executioner known as 'Jihadi John', named earlier today by the Washington Post as Mohammed Emwazi, grew up in West London, wore Western clothes and graduated in computer science from Westminster University.
Emwazi has appeared in seven confirmed execution videos, including those showing the beheadings of British aid workers Alan Henning and David Haines, American aid worker Peter Kassig and journalists Steven Sotloff and James Foley.
Emwazi was careful not to leave behind much of a social media trail but details about his early life and radicalization have begun to emerge.
Thought to be 26 years old, Emwazi was born in Kuwait, and reportedly moved to London with his family at the age of six, living with his mother, father and two sisters in a house in Queen's Park in North West London. The neighbourhood where he lived in a small terrace is known to have had problems with drugs and gang-related violence over recent years.
The Telegraph newspaper reports that between 2005 and 2007 the family lived in a rented flat in a mansion block in Maida Vale, an affluent area of West London. The family are thought to still live the area. Neighbours told London newspaper the Evening Standard that his father ran a mini-cab firm. Another told the newspaper: "They do not mix with us or socialise, or talk to us. Ever since they moved in a while ago they do not say anything to us." The family have reportedly been advised not to speak to the media.
Emwazi attended Quintin Kynaston Community Academy in St John's Wood, North London; notable alumni include pop singer Tulisa Contostavlos and Graham McPherson, better known as Suggs, from the band Madness.
He is thought to have occasionally visited the Greenwich Islamic Centre in southwest London, although the mosque said today he had "no connection" with it.
The Washington Post reports that "those who knew him say he was polite and had a penchant for wearing stylish clothes while adhering to the tenets of his Islamic faith", and that according to friends "he had a beard and was mindful of making eye contact with women". A neighbour said today that Emwazi wore Western clothes, and his mother wore a hijab.
He studied computer science at University of Westminster (entry requirements currently of 3 Cs at A-level), graduating in 2009.
According to his friends who spoke to the Washington Post, his radicalisation was fuelled when a planned safari trip to Tanzania following graduation was stopped by security services. Emwazi and his two fellow travellers were detained by police when their plane landed in Dar es Salaam and were held overnight, before being deported and interrogated by British security officials.
The BBC reports that security officials believed him to be linked an Al-Shabaab affiliated group, and CAGE - an advocacy group for those affected by the war on terror - say Emwazi told them he was subsequently harassed by counter terrorism officials.
According to CAGE, Emwazi told them in email exchanges that after this he moved back to Kuwait, and started work for a computer company. He returned to London twice, the second time to finalise his plans to marry a Kuwaiti woman, but was detained by counter terrorism officials and prevented from leaving for Kuwait again.
His family reportedly declared him missing in 2013, when it is thought he made his way to Syria after changing his name to Mohammed al-Ayan.
CAGE has faced mounting criticism today after their research director Asim Qureshi said Emwazi had been "extremely kind, gentle and soft-spoken, the most humble young person I knew". The group also released a press release titled: "Jihadi John: 'Radicalised by Britain'".
It also emerged that Qureshi had himself called for jihad at a protest outside the U.S. embassy in London in 2006.