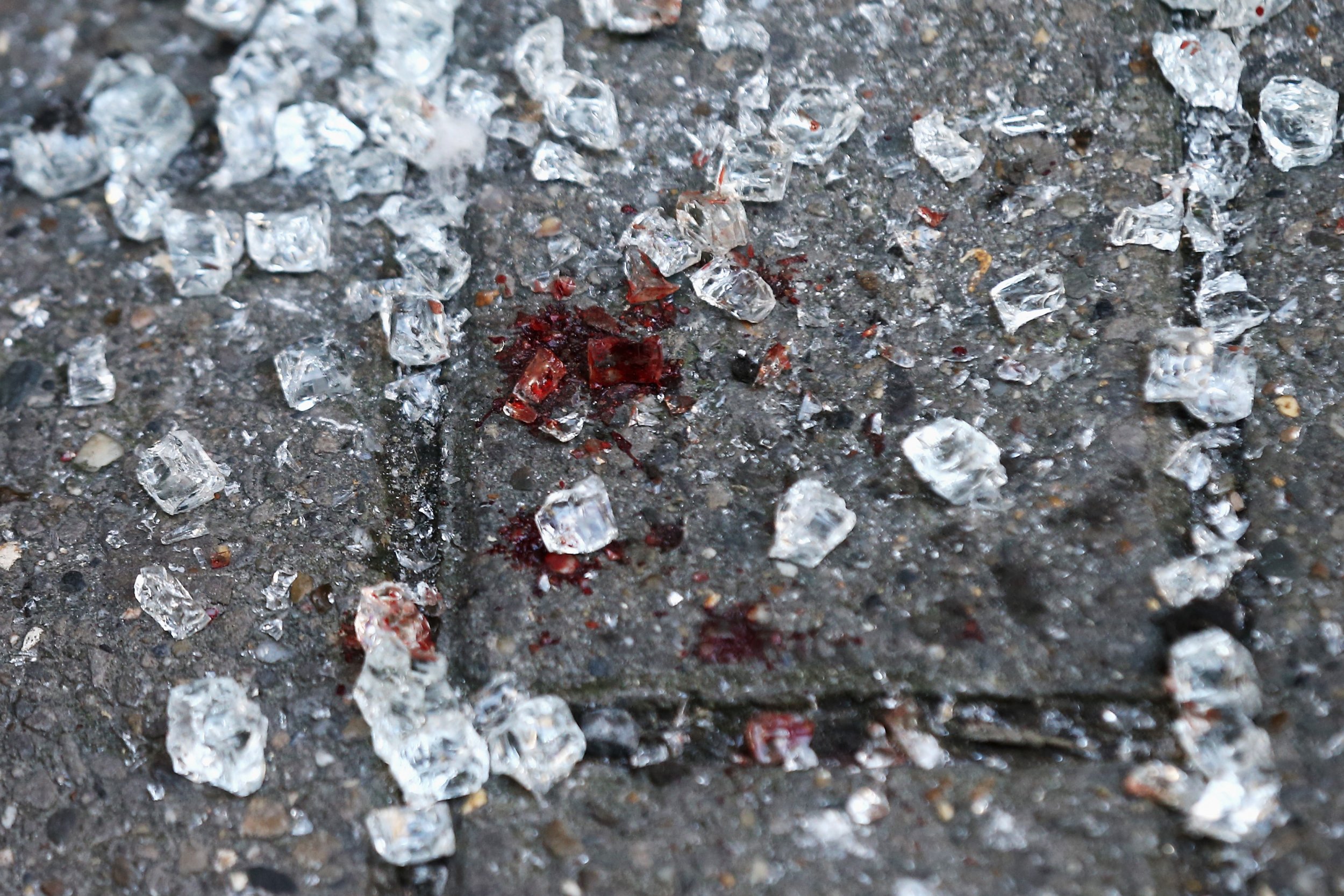 As Belgian authorities come to terms with the failure to prevent a triple suicide bombing that killed 36 people in Brussels last month, details have continued to emerge about the underground jihadi network that snaked its way around the Belgian capital for years, drawing in young, mostly Francophone men.
Here is a list of 36 members of that network linked to both the Paris and Brussels attacks.
AT LARGE
Mohamed Abrini, 31
Abrini, a Belgian national, is an accomplice of Salah Abdeslam (see below). He grew up with the lone surviving Paris attacker in Molenbeek and was filmed alongside him at a petrol station in Ressons-sur-Matz, on a highway to Paris, on November 11, just days before the coordinated shooting and suicide bomb attacks in the French capital. The 30-year-old was seen driving a Renault Clio that was used to transport a group of the Paris attackers.
Belgian authorities said after the Paris attacks that Abrini was likely "dangerous and probably armed" and issued an arrest warrant for him. They believe that he had traveled to Syria, possibly for jihadi training, before re-entering the EU's borders and his home country of Belgium. His involvement in the Brussels attacks remains unclear, but some Belgian media reports have speculated that he was the third airport bomber (see below) who failed to detonate his device.
Naim Al Hamed, 28
Hamed, a Syrian national, is suspected of links to the attacks in Brussels and remains on the run. French police issued a wanted posted for information leading to his capture after the attacks, describing him as "very dangerous and probably armed."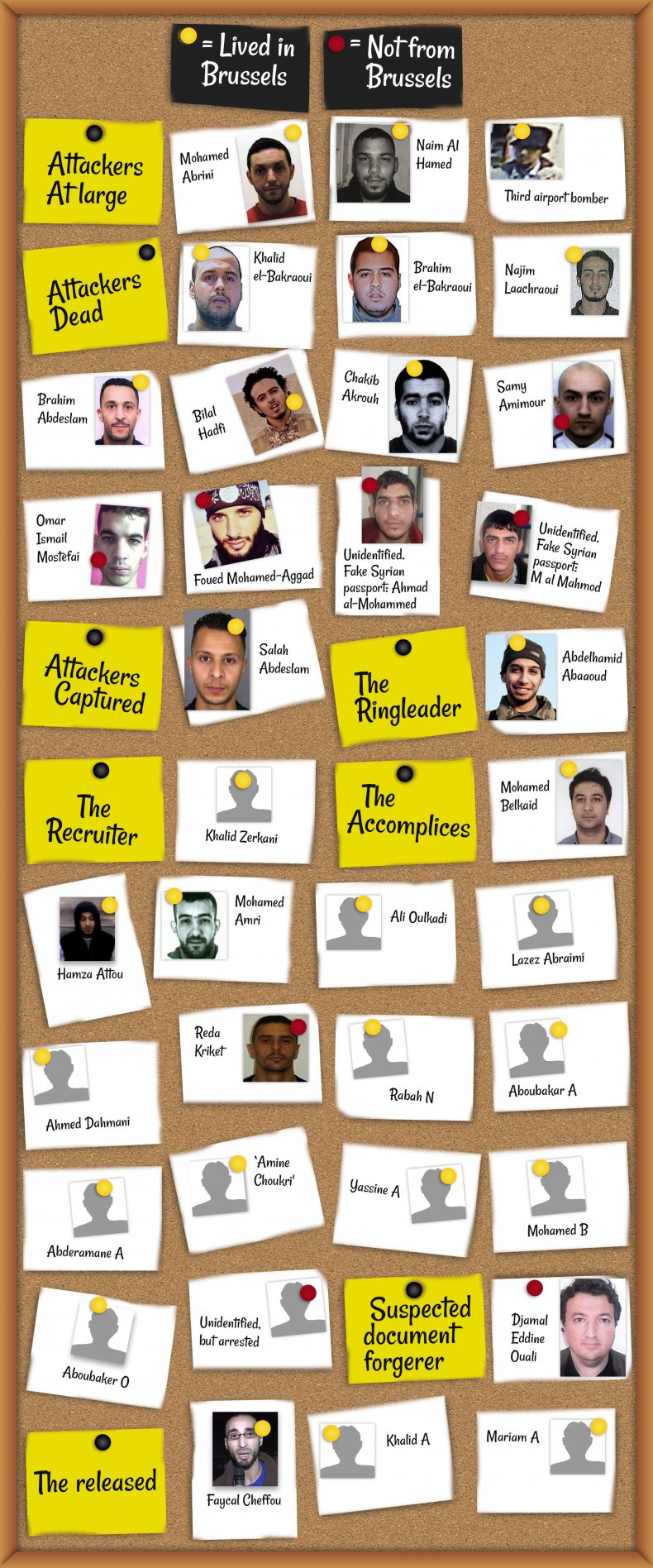 Unidentified third airport bomber
The man on the right of the CCTV image authorities released following the twin airport suicide bombs remains at large. Police have released video footage of a man dressed in white clothing and a dark hat. He left an unexploded suitcase bomb at Brussels Zaventem Airport before fleeing. It is unknown if the suspect fled without attempting to detonate or if the device did not detonate as planned.
THE ATTACKERS (DEAD)
Brussels
Brahim el-Bakraoui, 29
The elder el-Bakraoui brother, a Belgian national, blew himself up with a suitcase suicide bomb at Zaventem Airport, one of two people to detonate within seconds of the other. He was pictured in the middle of three men in a released CCTV image prior to the attack. Authorities identified him via a fingerprint.
The taxi driver of the airport bombers led authorities to their Schaerbeek safe house in Brussels, where they discovered a nail bomb, chemicals and an ISIS flag. Also found was Brahim's laptop with a final audio message, in which he said: "I don't know what to do. I'm in a hurry. I'm on the run. People are looking for me everywhere. And if I give myself up then I'll end up in a cell."
A Belgian court sentenced him to 10 years in prison in 2010 for shooting at police in an attempted robbery, but he broke his parole in May 2015 and evaded authorities until his death. Turkish authorities detained him months later in the southern city of Gaziantep on suspicion of attempting to join extremists in Syria. He was extradited to the Netherlands in July 2015 and returned to Belgium but authorities failed to heed Turkish warnings about his intentions.
Khalid el-Bakraoui, 27
The younger el-Bakraoui brother, also a Belgian national, detonated a suicide bomb on a rush-hour passenger train at Maelbeek metro station, one hour after the airport bomb blasts. Using a false identity, he had rented an apartment in the Brussels suburb of Forest that was later raided by police, during which officers killed Mohamed Belkaid (see below) and found a fingerprint of Salah Abdeslam, leading to his arrest (see below).
Khalid received a five-year prison sentence in 2011 for a car-jacking and was therefore known to police for his criminal history but not for links to extremist groups or radical elements in the country. According to the website of international crime agency Interpol, Khalid had a red flag notice against his name.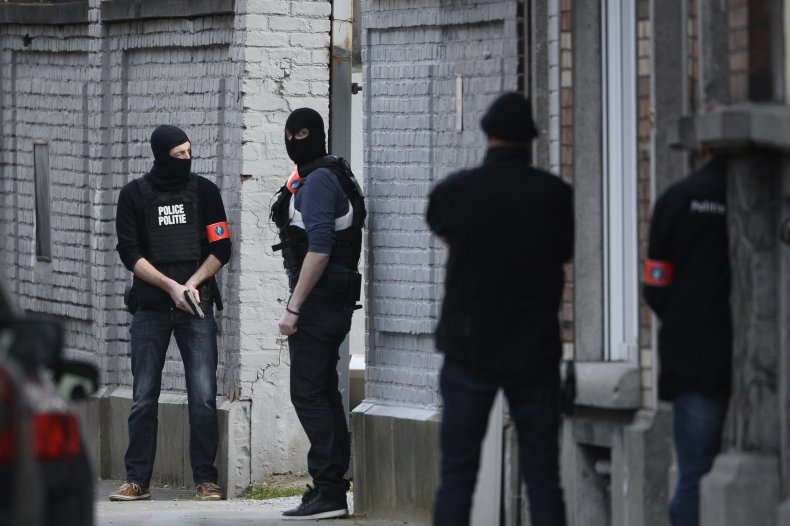 Najim Laachraoui, 24
Laachraoui was the second suicide bomber at Brussels's international airport. Before the blast, authorities had named the Belgian national of Moroccan descent as a suspect who had possibly made the bombs used in the Paris attacks, due to his DNA being discovered on the explosives. He was stopped alongside Abdeslam in a rented Mercedes-Benz at a police checkpoint between Hungary and Austria in September 2015. Mohamed Belkaid (see below) was also in the car with them.
Laachraoui traveled to Syria in February 2013, operated under the false identity of Soufiane Kayal and was suspected of also playing a role in the bomb-making for the Brussels attacks. He had studied at a Catholic school in the Brussels district of Schaerbeek and attended two different universities, the Université Libre de Bruxelles until 2010, and the Université Catholique de Louvain until 2011. He failed to obtain a degree.
Authorities discovered his DNA at a house in the town of Auvelais, 30 miles south of Brussels, and another house in the Schaerbeek district of the city, both searched in the aftermath of the Paris attacks. In the latter property, investigators discovered traces of TATP, a product used inside the suicide vests in the Paris assaults.
Paris
Brahim Abdeslam, 31
Abdeslam, a French national who lived in Belgium, detonated an explosive device at the Comptoir Voltaire café, wounding several people. He was himself an owner of a café in Brussels, named Les Beguines, that his brother Salah ran. He lived in the Brussels district of Molenbeek, known for its links to a number of jihadis. Turkish authorities sent back Brahim to Belgium in early 2015 on suspicion of attempting to join ISIS but Belgian authorities did not arrest him as they believed he did not pose a threat.
Bilal Hadfi, 20
The French national who lived in Brussels was one of three suicide bombers to blow himself up outside the Stade de France on November 13. No one else was killed in his detonation. He had returned from Syria in February 2015. Belgian authorities had tapped his residence but he managed to evade them and an international arrest warrant for nine months.
Chakib Akrouh, 25
Akrouh, a Belgian national of Moroccan descent who lived in Brussels, blew himself up in a police raid on an apartment in the Paris suburb of Saint-Denis to capture Paris attacks ringleader Abdelhamid Abaaoud (see below) on November 18. He attacked bars and restaurants in Paris's 11th arrondissement in the attacks.
Other Paris attackers who did not live in Belgium:
Samy Amimour (Bataclan)
Omar Ismail Mostefai (Bataclan)
Foued Mohamed-Aggad (Bataclan)
Unidentified, name on fake Syrian passport as Ahmad al-Mohammed (Stade de France)
Unidentified, name on fake Syrian passport as M al Mahmod (Stade de France)
THE ATTACKERS (CAPTURED)
Salah Abdeslam, 26
The Belgian-born French national of Moroccan descent backed out of detonating his suicide vest on November 13 in Paris, unlike his brother Brahim. During a four-month manhunt as Europe's most-wanted man, aided by accomplices and a Brussels network, Abdeslam evaded authorities until a March 18 raid just yards from his family home. Speculation had mounted that he had possibly fled to Syria or Morocco.
Armed police surrounded his hideout in his hometown of Molenbeek, shooting him in the leg as he tried to escape and detaining him just days before the Brussels attacks. He has said he will not challenge extradition to France but authorities say he has not cooperated since the Brussels attacks.
THE RINGLEADER
Abdelhamid Abaaoud, 28
Suspected of being the director of the Paris attacks, Belgian national Abaaoud grew up in the same Molenbeek district as the Abdeslam brothers. Authorities believe he was present during the Paris attacks. Akrouh's suicide bomb killed Abaaoud and Abaaoud's cousin, Hasna Ait Boulahcen, during a police raid in the Paris suburb of Saint-Denis on November 18.
His nom de guerre was Abu Omar al-Belgiki and he had boasted in ISIS propaganda releases about how he was able to slip out of Europe to Syria and return at will. He was also believed to be the director of the Verviers ISIS cell dismantled by Belgian authorities in January 2015. A Belgian court sentenced him to 20 years in prison in absentia in 2015.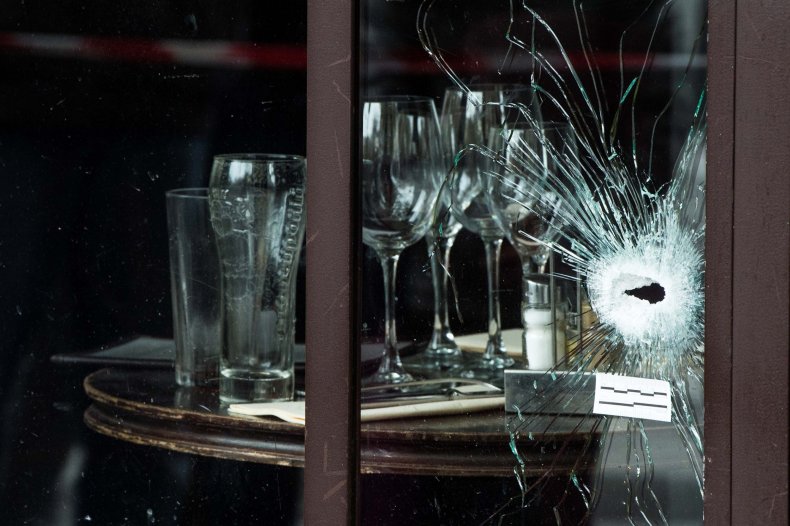 THE RECRUITER
Khalid Zerkani, 42
Belgian authorities arrested ISIS-linked criminal Zerkani, a Moroccan national, in February 2014 for recruiting jihadis to travel to Syria. At least 13 Belgian jihadis that have been killed fighting in Syria have moved through Zerkani's network, according to Belgian jihadi monitor Peter van Ostaeyen.
Zerkani is nicknamed Papa Noel, or Father Christmas, and is now serving a 12-year sentence for his role in the recruiting network. Belgian Federal Prosecutor Bernard Michel said in February 2015 that the militant had "corrupted an entire group of youth from Molenbeek." He ran his recruiting efforts from underground mosques in Molenbeek, drawing in criminals and marginalized youths. Abaaoud's mother referred to him and his associates as les barbus , or the bearded, according to a court testimony of Abaaoud's younger brother cited in Belgian media reports.
THE ACCOMPLICES
Mohamed Belkaid, 35
Belkaid, an Algerian national, lived in Brussels and was killed by a police sniper in a raid on the Forest apartment rented by Khalid el-Bakraoui on March 15, a week before the Brussels attacks. Authorities found an ISIS flag and a kalashnikov on his person. He had been using the fake identity Samir Bouzid and had wired money to the cousin of Abaaoud, Hasna Ait Boulahcen, following the Paris attacks.
Hamza Attou, 21
Attou lived in Brussels and was an accomplice of Abdeslam. The Paris attacker called Attou for a pick-up after backing out of committing his part of the assault. Both were pictured at a petrol station between Paris and Brussels the day after the attacks. They evaded a police border check as Abdeslam's involvement had not yet been flagged. They returned to Brussels where authorities arrested Attou and charged him with aiding Abdeslam.
Mohamed Amri, 27
Amri, who also lived in Brussels, was in the vehicle with Attou to pick up Abdeslam the night of the Paris attacks and helped him return to Belgium and evade authorities. He has also been charged with aiding the Paris attacker.
Ali Oulkadi, 31
Oulkadi, a French national, picked up Abdeslam at a subway station in Brussels the day after the Paris attacks. He drove the then-fugitive from one part of the city to another in his Volkswagen Golf, facilitating his evasion of Belgian authorities. They spent an hour together split between time in a cafe and in the car before he drove Abdeslam to Schaerbeek, his last known location before his capture four months later. Authorities arrested Oulkadi on November 22.
Lazez Abraimi, 39
Abraimi, a Moroccan national, lived in Brussels and authorities arrested him after blood and two handguns were discovered in his car following the Paris attacks. Belgian media reported that he may have also transported Abdeslam in Brussels on the day following the Paris attacks.
Ahmed Dahmani, 26
A Belgian national of Moroccan descent, Turkish authorities arrested Dahmani the day after the Paris attacks on suspicion of attempting to travel to Syria after arriving from the Netherlands. He is suspected of selecting the Paris attacks targets.
Reda Kriket, 34
French authorities detained Kriket in a counter-extremism raid in northwest Paris on March 24 as he was in the "advanced stages" of a plot to carry out an attack on French soil. He traveled to Syria in late 2014 and had been wanted since January 2015. During the March 24 raid, police discovered explosives. He had links to Abaaoud and was convicted in absentia in July 2015 for being part of a network that recruited jihadis to travel to Syria.
Rabah N
On March 24, authorities charged Rabah with participation in the activities of an extremist group, in connection with the arrest of Kriket made in a Paris suburb last week.
Aboubakar A
Authorities arrested Abubakar in a car in Brussels on March 24, charging him with participation in the activities of an extremist group.
Abderamane A
Authorities detained Abderamane after an arrest operation in the Schaerbeek district of Brussels. Armed forces shot him in the legs at a tram stop on March 25. Authorities charged him in connection with the foiled France attack. French authorities jailed him for seven years in 2005 and banned him from entering the country for life after being found guilty of playing a role in the assassination of an Afghan commander in 2001.
'Amine Choukri'
Authorities arrested this man, whose true identity remains unknown, on March 18 along with Abdeslam. He used a fake Belgian identity card naming himself as "Amine Choukri" and a fake Syrian passport named as "Monir Ahmed Alaaj." German police stopped and checked him with Abdeslam in October 2015 near Ulm. Belgian authorities arrested him in Molenbeek in the same raid to capture Abdeslam and charged him with "terrorist murder" in connection with the Paris attacks.
Yassine A
Belgian authorities arrested Yassine in raids conducted on March 27. They charged him with belonging to an extremist group.
Mohamed B
As above, Belgian authorities arrested Mohamed in raids carried out on March 27. They charged him with belonging to an extremist group.
Aboubaker O
As with Yassine and Mohamed, Belgian authorities arrested Aboubaker in raids conducted on March 27. They charged him with belonging to an extremist group.
Unidentified, 32
Dutch authorities on March 27 arrested a French national in the city of Rotterdam at the request of the French Justice Ministry. He is linked to Kriket and is suspected of involvement in his plot to launch an attack in France. They did not identify him.
THE SUSPECTED DOCUMENT-FORGER
Djamal Eddine Ouali, 40
Italian police arrested Algerian national Ouali on March 26 in the southwestern town of Bellizzi on suspicion of forging identification documents for both the Paris and the Brussels attackers, particularly Najim Laachraoui. A European arrest warrant had been issued for his arrest. He was caught after Belgian authorities seized hundreds of digital images from a suspected counterfeiter's residence in Brussels, leading to links with Ouali.
THE RELEASED
​Faycal Cheffou, 31
After the taxi driver picked out Belgian national Faycal C., as authorities named him, in a police lineup, authorities arrested the citizen journalist outside the Federal Prosecutor's Office on suspicion of being the third airport bomber and charged him with extremism offenses.
They released him on March 28 as they did not have enough information to continue holding him. A search of his property retrieved no weapons or explosives. Yet, Eric Van der Sijpt, spokesman for the prosecutor, said that his release was not authorities "saying that he's innocent."
Khalid A and Mariam A
Both were arrested in a vehicle with Faycal in central Brussels on March 25 but authorities released both.