Did Russia Help Trump Win the Election? Intelligence Agencies Don't Have Proof, Jill Stein Claims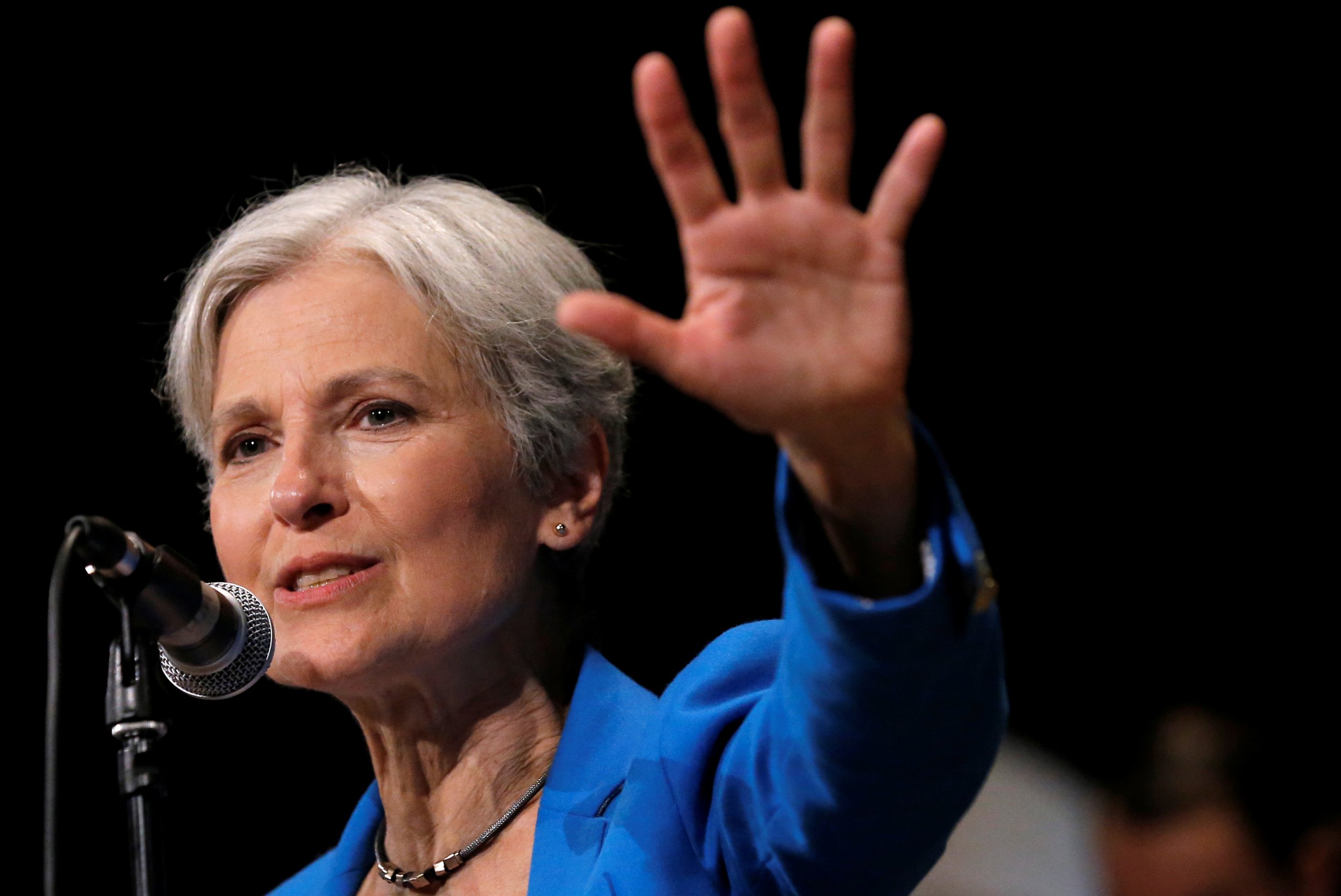 Former presidential candidate Jill Stein Friday cast doubt Friday on the United States intelligence community's assessment that Russia interfered in the 2016 election. Stein's comments came days after it was revealed that she had become embroiled in the Russia investigation when the Senate Intelligence Committee requested documents from her campaign.
Related: Bernie Sanders Won't Be 2020 Democratic Nominee, Jill Stein Says
Talking to CNN Friday, Stein said even the 17 U.S. intelligence agencies that have concluded Russia meddled in the election didn't have the full picture.
"The intelligence agencies themselves say that they assert this which means that this is their opinion," Stein, the candidate for the Green Party in both 2012 and 2016, said. "That they do not have the actual factual information. If they do, perhaps the intelligence committee has seen things that the American public has not. And if that's the case I think we deserve to see it."
She added: "Some have declared that we should be going to war now, and I think that means the American public really needs to be fully informed."
Stein is joined in her skepticism of Russia's involvement in the election by the man who is said to have benefited most from it—Donald Trump. The president has called the various congressional investigations, along with the probe being conducted by special counsel Robert Mueller, a "witch hunt" conducted by his opponents and designed to discredit his victory over Hillary Clinton. On Thursday, White House press secretary Sarah Huckabee Sanders described the investigation as a "hoax."
Despite those attempts to brush the investigation aside, several leading Trump campaign members have been revealed to have had contact with Russian officials. And Stein has her own Russian connection that has prompted much speculation over possible ties to the Kremlin.
Stein attended a Moscow dinner hosted by Russian broadcaster RT in 2015, when she was seated at the same table as Russian President Vladimir Putin as well as Trump's future national security adviser Michael Flynn.
Earlier this month, Flynn pleaded guilty to lying to the FBI over conversations he had with Russia's ambassador last December.
Stein, though, has insisted that she spoke to neither Flynn nor Putin that night.
"There was no translator at the table," Stein told CNN in a separate interview Thursday. "Vladimir Putin came in very late, with three, four people that I thought were his bodyguards, turns out they were core people in his administration, but you never would have known that."
"There were no introductions, no conversations. Russians spoke Russian, I spoke to the only person in earshot who spoke English, who was a German diplomat that was sitting to my right. So it was really quite a non-event."