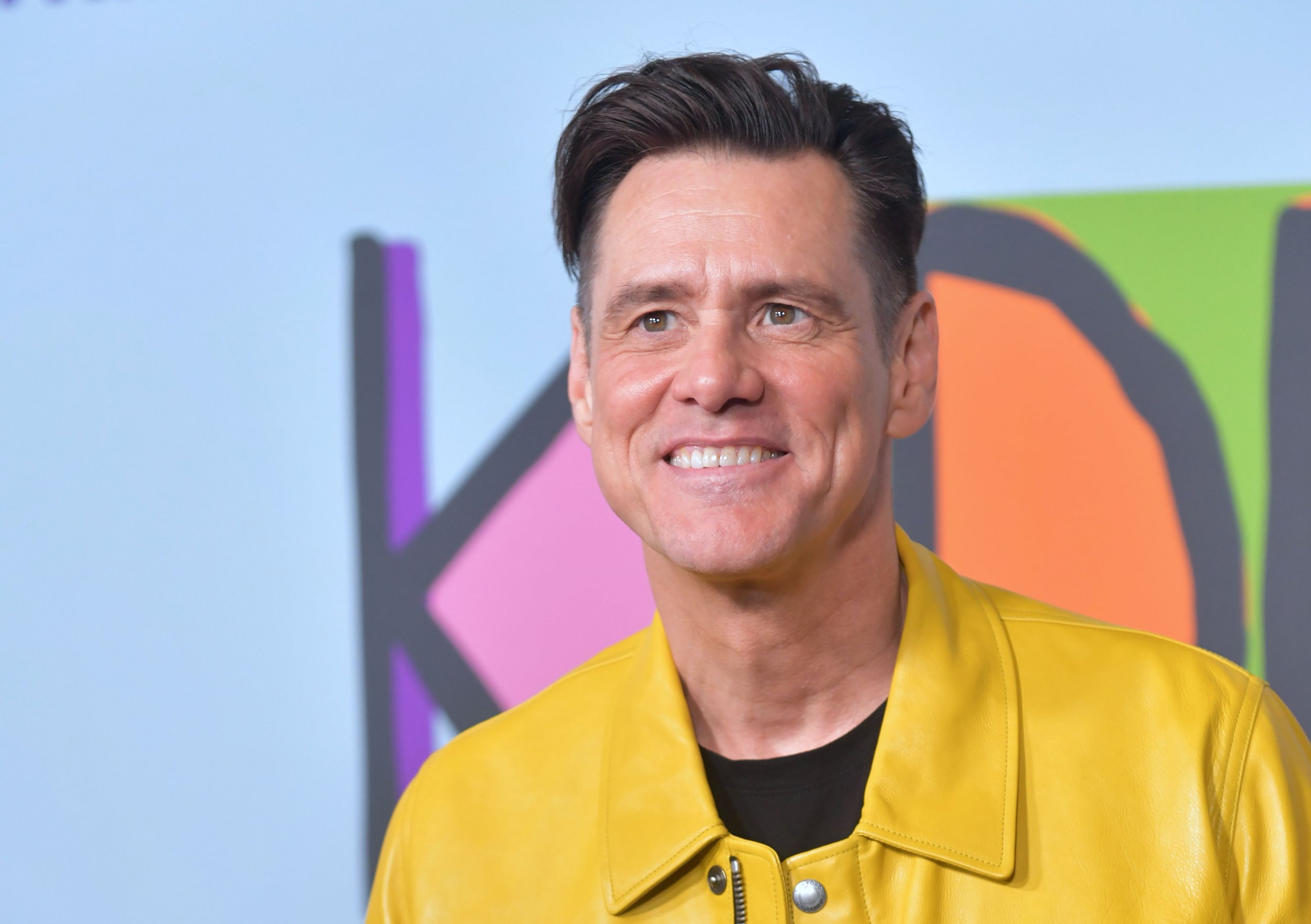 Jim Carrey wasted no time in creating a political cartoon to mark the end of Robert Mueller's investigation into election interference. The actor, who has been enjoying a second career as a portrait artist, released a colorful new work that calls for the special counsel's report to be made public.
The painting depicts Attorney General William Barr, who on Friday submitted a letter to Congress indicating that Mueller's investigation had crossed the finish line. It will be up to Barr to determine what parts of the long-awaited report will be made available to the public—a reality that Carrey riffed on in his painting's caption.
"The Mueller report is out! The question now is...how low will this Barr go?," Carrey wrote. The attached image shows Barr giving a toothy grin underneath what appears to be a literal bar.
It's unclear when Carrey and the rest of the concerned public will get their hands on the report—if at all. In his letter to Congress, Barr indicated that more information could be released in the coming days.
"I am reviewing the report and anticipate that I may be in a position to advise you of the Special Counsel's principal conclusions as soon as this weekend," Barr wrote.
The news sent Washington and social media abuzz with speculation Friday night, throwing speculation into overdrive. All told, the investigation netted 34 indictments.
Although Carrey is best known for his work in film and comedy, he has gained considerable attention—and acclaim—for creating visual art that offers political and social commentary. His Twitter feed has become a veritable art gallery dedicated to breaking news, with most of the works reflecting his progressive views.
Kellyanne Conway, Sen. Lindsay Graham and White House Press Secretary Sarah Sanders have all found themselves under his unforgiving artistic lens, but President Donald Trump seems to be his favorite target. The artist has debuted a slew of portraits and accompanying captions that blast the commander-in-chief. Some of his most popular works have been images that reimagine Trump as a Sith Lord and a crying infant.
In 2017, Carrey unveiled a mini-documentary titled "I Needed Color" that chronicles his artistic process and the extensive thought and deliberation he dedicates to each piece.
"Your vocation chooses you," Carrey said in the video. "When I really started painting a lot, I had become so obsessed that there was nowhere to move in my home. Paintings were everywhere. They were becoming part of the furniture. I was eating on them. I found myself looking around at one point, in a really bleak winter in New York, and it was just so depressing. I think I needed color."