Jim Gaffigan Doubles Down After Trump Tirade, Chooses 'Decency' Over 'Fame And Money'
Jim Gaffigan has no time for fans who are criticizing him for using his platform to denounce Donald Trump.
The comedian somewhat snapped recently when he launched into a vicious tirade against the President and his administration after watching this year's Republican National Convention in August.
"I've gotten tons of messages 'I'm losing fans' by expressing my dissatisfaction with our corrupt, incompetent President," the 54-year-old tweeted Friday. "While I appreciate people encouraging me to choose fame and money over decency, I'm afraid I'll never be Donald Trump."
Last month, after becoming enraged watching the RNC, Gaffigan labeled Trump a "liar and a criminal," and he had a few choice words for the President's supporters too.
"Look Trumpers I get it. As a kid I was a cubs fan and I know you stick by your team no matter what but he's a traitor and a con man who doesn't care about you," one tweet read. "Deep down you know it. I'm sure you enjoy p****** people off but you know Trump is a liar and a criminal."
Gaffigan later thanked his fans for supporting him speaking his mind.
Taking to Instagram last week, he wrote: "I wanted to say thank you to everyone who has expressed support about my tweets. I know the bots & trolls can be scary but the truth requires direct sunlight. I regret nothing. (Well, maybe I was a little harsh to Karen.)"
He also urged his followers to vote against Trump in the 2020 election, adding: "We need to wake up. Decency is on the ballot. It can and will get worse if Trump is re-elected. The bullying happening on both sides is wrong but Trump won't even try to fix it. Makes sure you make a plan for how you are going to safely vote."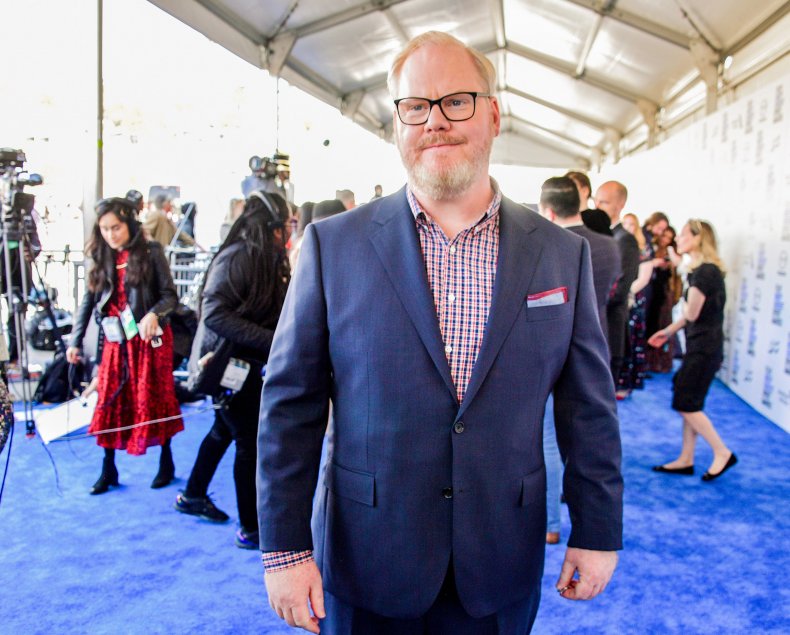 This week saw the President head to Michigan for a packed campaign rally where he said his administration had handled the pandemic "just the right way," adding that the U.S. had done "the best job" of any major country in curbing the spread of COVID-19 as the number of confirmed infections topped 6.3 million.
"They wanted me to come out and scream: 'People are dying, we're dying,'" Trump said. "No. We did it just the right way. We have to be calm, we don't want to be crazed lunatics."
He went on to say: "We've done a fantastic job. I think we've probably done the best job of any country, certainly of any major country anywhere in the world on the pandemic."