Representative Jim Jordan, an Ohio Republican, showed "flaming hypocrisy" after he handed down a wave of subpoenas targeting several Biden officials despite previously dodging subpoenas himself, according to some legal experts.
"Jim Jordan ignored subpoenas & refused to answer questions from the 1/6 Comm. Now, as head of the Judiciary Comm., he's expecting others to respect the same congressional procedures he ignored. Talk about hypocrisy," tweeted lawyer Norm Eisen, who co-authored a Slate article published on Thursday about Jordan's performance as the chairman of the House Judiciary Committee.
On Friday, Jordan issued a number of subpoenas targeting Attorney General Merrick Garland, FBI Director Christopher Wray, and Education Secretary Miguel Cardona in an ongoing effort to investigate the alleged "weaponization" of federal agencies under the Biden administration.
Jordan, among other Republicans, expects a response to the subpoenas he issued. However, the GOP lawmaker never complied when he received one after being investigated for his alleged role in undermining Joe Biden's 2020 presidential victory.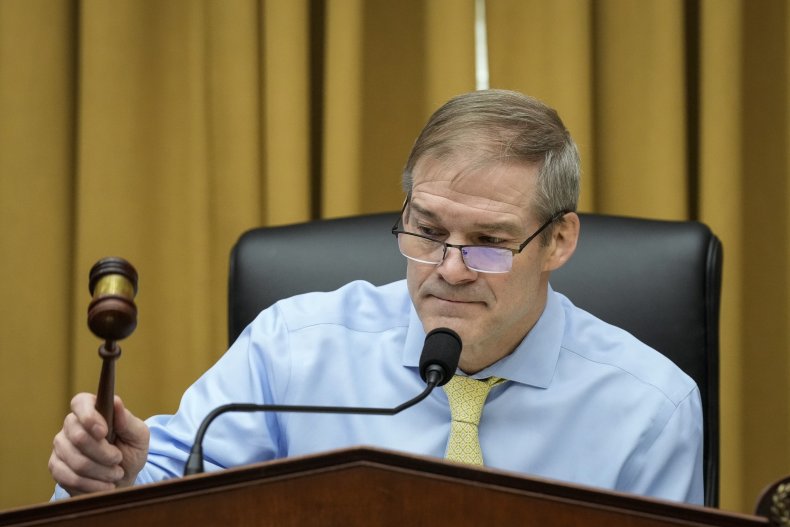 The now-defunct House select committee that was in charge of investigating the January 6, 2021, Capitol riot released a report last December, highlighting Jordan's alleged role in overturning the 2020 election results, describing him as a "significant player" in those efforts.
"He participated in numerous post-election meetings in which senior White House officials, Rudolph Giuliani, and others, discussed strategies for challenging the election, chief among them claims that the election had been tainted by fraud," the report read.
The House committee also noted in its report that it issued Jordan with a subpoena, but he failed to appear last year for his scheduled deposition on May 27 and June 11.
"Flaming hypocrisy from Jim Jordan, who was a major player in Jan 6 and refused to comply with a subpoena, but now wants to serve a flurry of (meritless) ones. Jim Jordan shows he's unfit to lead the Judiciary Committee," Harry Litman, a former U.S. Attorney, said on Friday.
Jordan's allegations on Friday were aimed at a memo from Garland issued in October 2021, which ordered the FBI to partner with local law enforcement in identifying potential threats to local school board meetings.
Some whistleblowers said shortly after Garland's memo that "the FBI's Counterterrorism and Criminal Divisions created a specific threat tag for school board-related threats and even opened investigations into parents simply for speaking out on behalf of their children," according to a press release from the Judiciary Committee.
The White House criticized Jordan over his subpoenas, saying that the Republican was "rushing to fire off subpoenas only two days after the Judiciary Committee organized."
"These subpoenas make crystal clear that extreme House Republicans have no interest in working together with the Biden Administration on behalf of the American people—and every interest in staging political stunts," read the statement from Ian Sams, the spokesperson for the House Oversight Committee, which was posted to Twitter by Spectrum News correspondent Taylor Popielarz.
The Biden officials have until March 1 to turn over the requested documents, according to the Judiciary Committee's release.
Newsweek reached out to the House Judiciary Committee for comment.