J.K. Rowling's New Book Features Character Persecuted for Transphobia
Fans of the creator of Harry Potter, J.K. Rowling, are gearing up to read her latest novel and have found that the book draws several comparisons to Rowling's personal life.
Rowling's book, The Ink Black Heart, is the sixth book in her crime thriller series Cormoran Strike, which is penned under the pseudonym Robert Galbraith.
In the latest story, Edie Ledwell, a creator of a popular YouTube cartoon, is being persecuted online after the cartoon is criticized for being racist, ableist, and transphobic. Ultimately Ledwell is found dead afterward, leading Cormoran and private detective Robin Ellacott on the hunt for the anonymous online persecutor.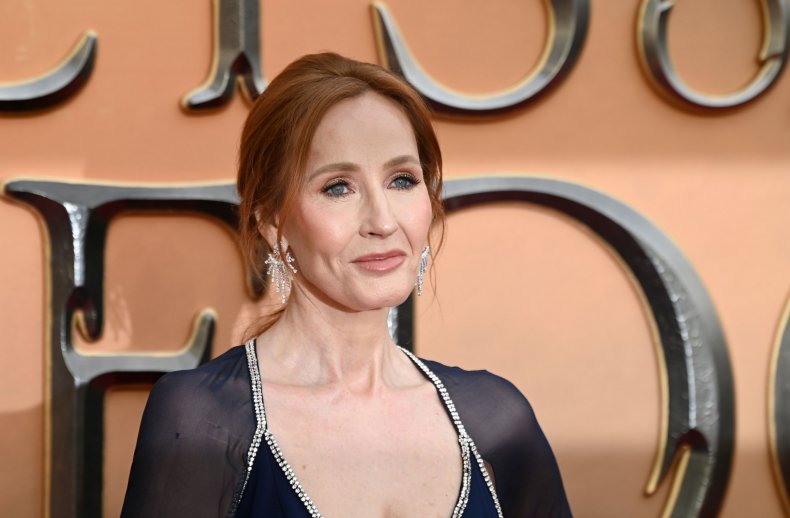 If it sounds at least a little bit familiar, you aren't alone. Many have claimed that Edie's character reminds them of Rowling's own experience with online criticism.
Rowling stirred controversy in 2019 when she publicly supported Maya Forstater, a U.K. tax specialist who was fired over tweets that were deemed to be anti-trans. The author was also accused of transphobia in 2020 when she criticized an op-ed piece that discussed "people who menstruate" rather than using the term "women." In the same year, she published a lengthy blog post on "Her Reasons for Speaking out on Sex and Gender Issues."
Rowling also recently protested Scotland's Gender Recognition Reform Bill which aims to simplify the process for people legally changing their sex on a birth certificate.
She has continued to speak out about the way that the internet has "canceled" her, tweeting in support of singer Macy Gray, who last month made several controversial comments on the definition of a woman.
Gray was verbally abused online, and Rowling wrote in response, "Endless death and rape threats, threats of loss of livelihood, employers targeted, physical harassment, family address posted online with picture of bomb-making manual aren't 'mean comments'." She continued, "If you don't yet understand what happens to women who stand up on this issue, back off."
But more than using her own experiences to relate to others in the same situation, some fans speculate that Rowling found inspiration in hers, even though she claimed that the similarities between her and the persecution of her new character, Edie, were all mere coincidence.
Rowling told Graham Norton in an interview last week, "I should make it really clear after some of the things that have happened the last year that this is not depicting [that]."
"I had written the book before certain things happened to me online," she continued. "I said to my husband, 'I think everyone is going to see this as a response to what happened to me,' but it genuinely wasn't. The first draft of the book was finished at the point certain things happened."
The Ink Black Heart was officially released on Tuesday, August 30.
Newsweek reached out to a representative for Rowling for comment.