Jo Cox Murder: The World Reacts to Labour MP's Killing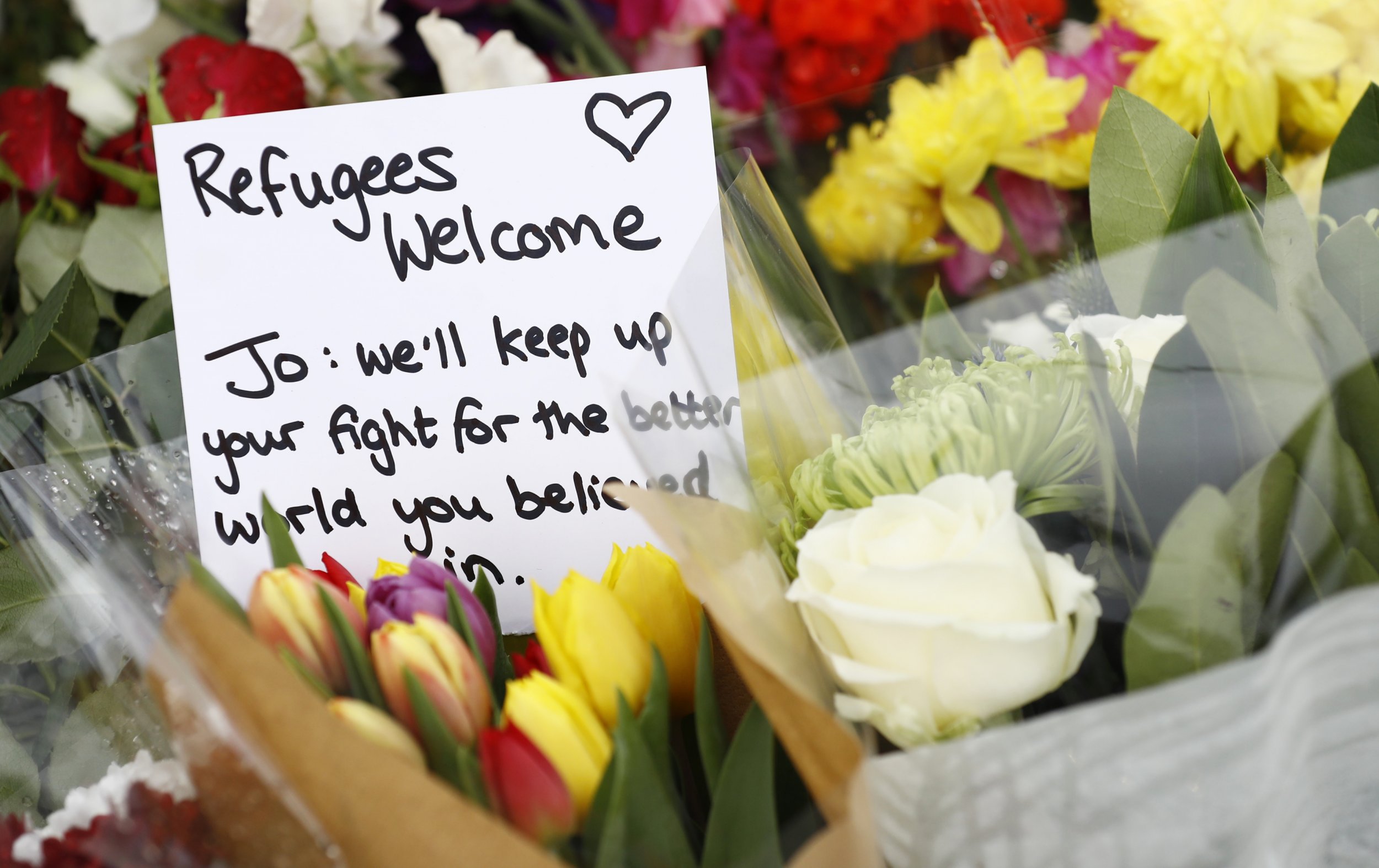 Jo Cox may be remembered largely as a local MP, serving a constituency in West Yorkshire, the county where she was born. But her death—which marks the first time a British politician has been murdered since 1990—has inspired shock and condemnation around the world.
Cox spent some of her career at Oxfam in the charity's Brussels office, and Politico Europe's morning playbook reports that progressives there are saddened. Members of the European Commission, including vice-presidents Maroš Šefčovič and Jyrki Katainen, spoke of their sadness. Dimitris Avramopoulos, the EU commissioner for migration, tweeted Jo had been "murdered for her dedication to European democracy and humanity. Extremism divides and nourishes hatred."
Cox spent some time in America, too, where she worked for the Bill and Melinda Gates Foundation. Melinda Gates tweeted of her sorrow at the news:
And Democratic presidential candidate Hillary Clinton issued a statement on Cox's death, saying: "It is cruel and terrible that her life was cut short by a violent act of political intolerance." Spokesperson for the U.S. State Department John Kirby offered condolences to Cox's family and the British people.
The attack received widespread coverage across the continental European press, and German Chancellor Angela Merkel called the attack "terrible" and "dramatic." "Our thoughts are with the people who are affected," she said in Berlin.
Jo Cox Murder: The World Reacts to Labour MP's Killing | World