A job candidate claimed in Reddit's "Antiwork" forum that her interviewer—who arrived late—asked to reschedule due to the Redditor's outfit.
"Interviewer was late and then told me to reschedule because of my outfit," read the title of u/Axvs0618's post, which amassed nearly 10,000 votes.
According to Indeed, job candidates are encouraged to select an outfit based on the company's level of formality.
In a casual workplace, for example, women may wear dark jeans, a knee-length skirt, a blouse, a button-down shirt and flats or heels to an interview. Men may interview in dark jeans or slacks and a button-down shirt or polo paired with clean closed-toe shoes.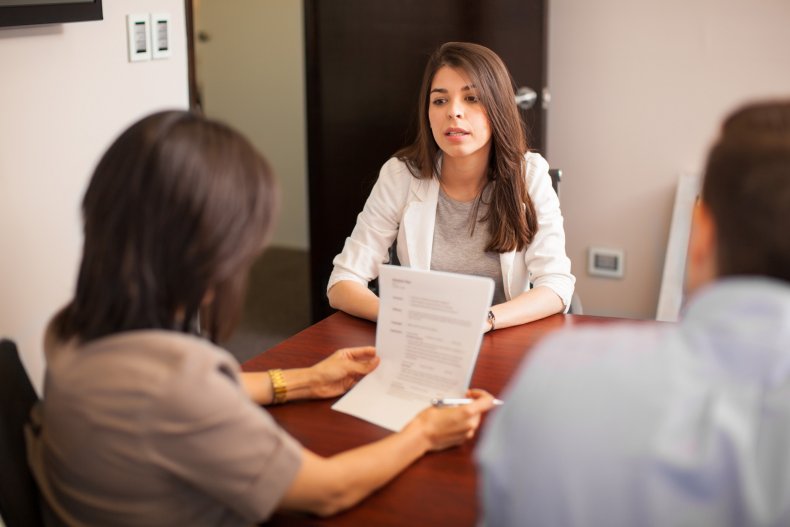 A workplace where employees wear business casual attire may mean that a job candidate should wear business casual clothes to an interview.
In her post, u/Axvs0618 wrote that she applied to work as a file clerk.
"I showed up to the interview early, wearing black slacks, plain blouse and flats," she wrote. "The receptionist who brought me upstairs was wearing blue jeans and a grey sweater, yet the woman who sat down to interview me (who was late because of "traffic") told me I should reschedule because I was dressed too casual for the interview."
Rather than rescheduling the interview, u/Axvs0618 wrote that she declined the offer and left.
Fellow Reddit users commended her.
"Red flag, glad you walked away," a Redditor commented.
"Glad you withdrew, imagine having to deal with that afterwards," another wrote.
One suggested that it may have been a blessing for u/Axvs0618 to have had that experience.
"Only thing worse would be working there and subjecting yourself to that type of s**t on a daily basis," they wrote.
Some shared their own experiences with unsuccessful interviews, one writing that they were told they'd be considered if they changed the color of their hair.
Newsweek reached out to u/Axvs0618 for further comment.
Other Redditors have shared their stories about work and employment on the popular forum.
An employee shared a post in which he said he claimed he quit his job of six years when he learned his bonus would be cut in half.
One boss received backlash after an employee posted a screenshot of an alleged conversation they had with them. The boss asked how much money they would be getting paid at their new job after they submitted their two-weeks notice.
Another Reddit user said after they shared their salary expectations with a recruiter, the recruiter replied with a "very snippy email."