Joe Biden Apologizes for 'Lynching' Comment in 1998: 'Trump on the Other Hand Chose His Words Deliberately'
Former Vice President Joe Biden has apologized after saying the impeachment proceedings against Bill Clinton could be seen as a "partisan lynching" in a 1998 TV interview.
In a clip dug up from the archives by CNN, the then-senator of Delaware said history was "going to question whether or not this was just a partisan lynching" in reference to the looming threat of impeachment facing former President Clinton.
Apologizing for his remark on social media overnight, Biden admitted it "wasn't the right word to use" and said sorry before trying to redirect anger at Donald Trump.
The broadcast of the unearthed clip could not have come at a worse time for Biden—who had only hours before criticised President Trump for using the term "lynching" to describe the ongoing impeachment inquiry against him.
In a tweet posted yesterday, Donald Trump said: "So some day, if a Democrat becomes President and the Republicans win the House, even by a tiny margin, they can impeach the President, without due process or fairness or any legal rights.
"All Republicans must remember what they are witnessing here - a lynching. But we will WIN!"
Several commentators and community leaders slammed Trump for using the word "lynching" to describe the inquiry, given that the word describes the mob killings of thousands of mostly black Americans stretching from the late 19th century to the middle of the 20th century.
The National Association for the Advancement of Coloured People President Derrick Johnson tweeted: "For @realDonaldTrump to compare the painful history of #lynching to impeachment is obscene and insulting. We must all remember what we are truly witnessing here - racism fueled from the White House that continues to permeate both legislation and language in this country."
Sen. Kamala Harris, a 2020 Democratic primary candidate and former attorney general of California, said lynching was a "reprehensible stain on this nation's history" in a response to Trump's tweet. "We'll never erase the pain and trauma of lynching, and to invoke that torture to whitewash your own corruption is disgraceful," she added.
Several Republicans further refused to defend the president's use of the term, with Senate Majority Leader Mitch McConnell saying: "Given the history in our country, I would not compare this to a lynching."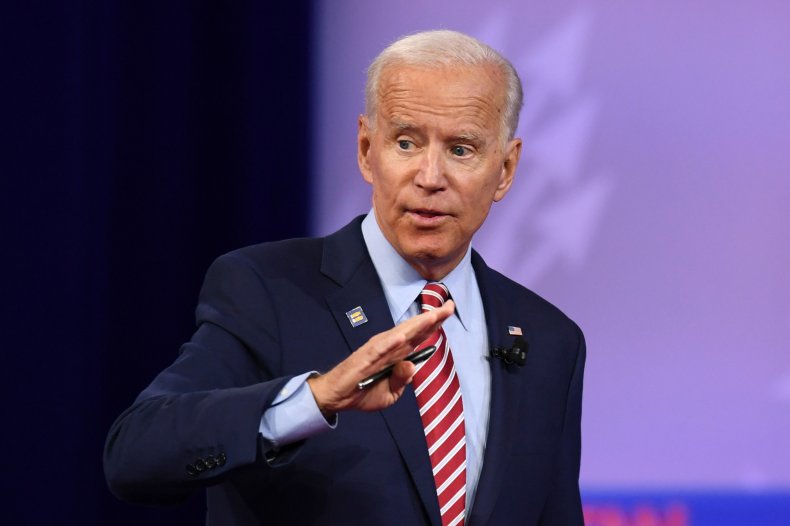 Former Vice President Biden also decided to weigh in on the condemned "lynching" remark, tweeting: "Impeachment is not 'lynching,' it is part of our Constitution. Our country has a dark, shameful history with lynching, and to even think about making this comparison is abhorrent. It's despicable."
But shortly after he aired his condemnation of Trump, CNN's KFile reported that Biden had used the term himself to describe Bill Clinton's impeachment battle in 1998.
In the video shared by CNN reporter Andrew Kaczynski on Twitter, the leading 2020 Democratic primary candidate said: "Even if the president should be impeached, history is going to question whether or not this was just a partisan lynching or whether or not it was something that in fact met the standard. The very high bar that was set by the founders as to what constituted an impeachable offence."
Biden was quick to apologise for his language shortly after the clip of his interview with CNN re-emerged.
"This wasn't the right word to use and I'm sorry about that," the former vice president tweeted. "Trump on the other hand chose his words deliberately today in his use of the word lynching and continues to stoke racial divides in this country daily."
Biden is not the only Democrat who has been pulled up for using the word "lynching" to describe the impeachment proceedings against President Clinton.
The Washington Post reported yesterday that "at least 5" Democrats had used the term in 1998, including Democrat Reps. Danny K. Davis and Gregory Meeks, both of whom described the push for Clinton's impeachment as a "lynching" in the House.