Biden Feels Trump's Rhetoric Spurred Rise in Attacks on Asian Americans: Jen Psaki
President Joe Biden has expressed concerns about the role his predecessor Donald Trump's rhetoric is playing in the rise of attacks on Asian Americans. That's according to White House press secretary Jen Psaki.
Psaki was asked in a press conference about the comments Biden made in his prime time address on Thursday, in which the president condemned "vicious hate crimes" on the Asian American community and called for them to stop.
Biden was widely praised for his sentiments, with Rep. Ted Lieu (D-CA) tweeting his appreciation of Biden's "strong words to protect Americans of Asian descent."
"This is in stark contrast to the former President who made racist remarks like 'Kung Flu' that inflamed prejudices against Asian Americans," Lieu added.
Psaki was asked if Biden believed whether Trump "had anything to do with the rise in attacks on Asian Americans?"
Psaki replied: "I think the president has spoken about the concerns he had about the rhetoric and the provoking of hate speech by his predecessor.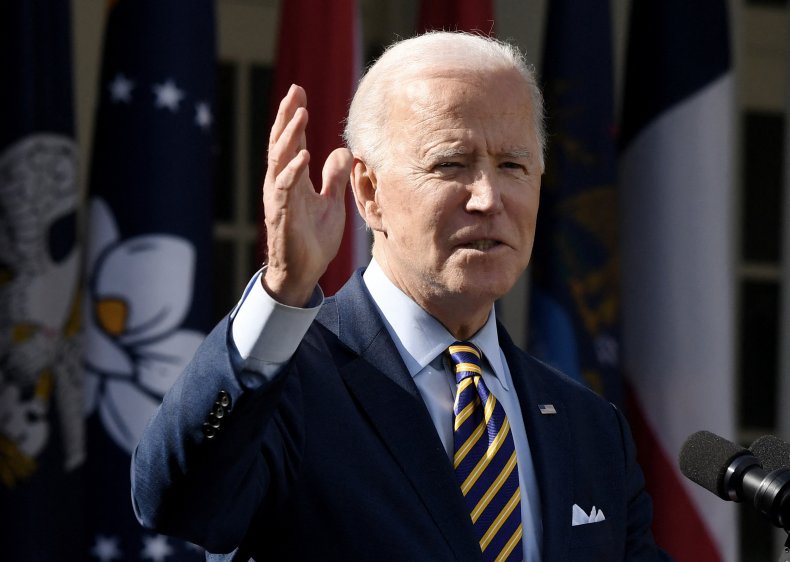 "I think he's not made a secret about that," she added.
She said that 50 days into the new administration, there are many in the Asian American community who "still live with fear." During his address, Biden "felt it was important for him as the president of the United States and leader of this country to make clear that that's not acceptable and to condemn that.
"And so that was more, not a reflection of his thinking about his predecessor, more about looking at what people are still facing in this moment," Psaki added. Newsweek has contacted Trump's office for comment.
A United Nations report last year found that racially-motivated violence and other incidents against Asian Americans had reached high levels across the U.S. since the start of the COVID-19 pandemic.
Russell Jeung, who created the Stop AAPI Hate tracker that counts incidents against Asian American Pacific Islander communities, linked a spike in attacks at the start of the pandemic to the rhetoric used by Trump and some politicians.
"When President Trump began and insisted on using the term 'China virus,' we saw that hate speech really led to hate violence," Jeung, chair of the Asian American studies department at San Francisco State University told USA Today.
Last month, Vice President Kamala Harris, the first Asian American vice president, said her administration was taking steps to address the spike in hate crimes against Asian Americans, tweeting "we must continue to commit ourselves to combating racism and discrimination."