Joe Biden Beats Democratic Primary Contenders in Head-to-Head with Donald Trump: Poll
Former Vice President Joe Biden is the Democratic 2020 primary candidate with the best odds of beating President Donald Trump at the general election in November, a new poll has found.
In a hypothetical head-to-head match-up against the commander-in-chief just one month before Iowa caucuses, Biden polled at 46 percent of the vote, putting him six points ahead of Trump, according to Morning Consult's latest 2020 poll.
By comparison, Vermont Sen. Bernie Sanders and former New York City Mayor Michael Bloomberg polled two points ahead of Trump, winning 44 percent and 43 percent support among surveyed voters respectively.
South Bend Mayor Pete Buttigieg had a lead within the poll's 1 percent margin error when polled against the president, while Sen. Elizabeth Warren came a point behind Trump on 42 percent of the vote.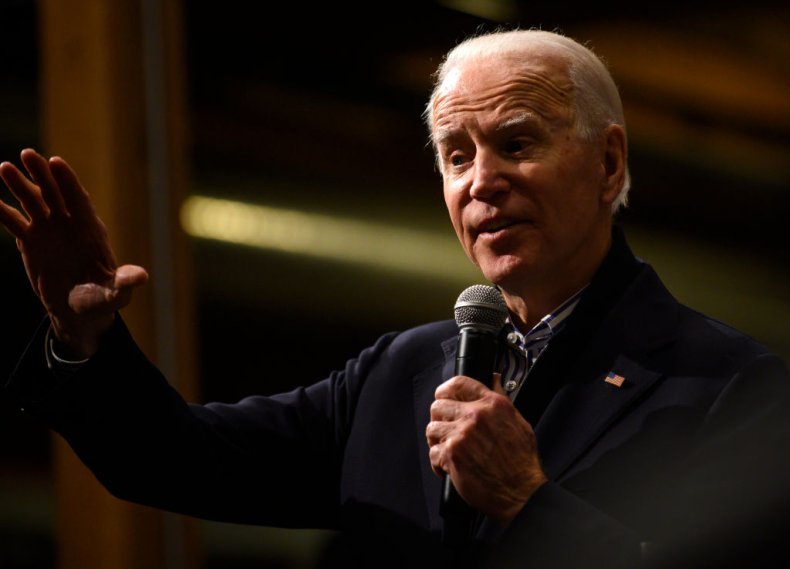 But all five Democratic primary frontrunners were found to lead Trump among independent voters, according to the poll, which noted that Sanders performed best with the swing demographic, boasting a 7-point lead over the commander-in-chief.
In a blog published alongside its head-to-head polling results, Morning Consult also reported that Biden came 12 points behind Trump with white male voters, but still did better than other primary contenders with the group.
The ex-vice president also performed better than Trump among suburban and middle-income Americans, according to the pollster, which said it surveyed at least 8,242 registered voters.
Morning Consult's head-to-head polling results follow a December Quinnipiac University head-to-head survey that showed every Democratic primary candidate beating Trump in 2020, while another poll by USA Today/Suffolk University found the president beating all of his rivals when a third-party candidate was thrown in the mix.
The Real Clear Politics general election head-to-head averages put Biden and Sanders roughly four points ahead of Trump, while Warren and Buttigieg are found to trail the president.
Morning Consult's latest 2020 Democratic primary polling shows Biden is backed by 31 percent of Democrat voters, putting him at the front of the pack and 8 points ahead of Sanders in second place.
Sen. Warren came third with 14 percent support, followed by Buttigieg on 8 percent of the party vote and within a single point of the billionaire Bloomberg, who only joined the race in November last year.
A plurality of voters in the first four states to select their preferred Democratic 2020 nominees—Iowa, Nevada, New Hampshire and South Carolina—told Morning Consult that Biden was their favorite candidate (29 percent), putting him in pole position by a 10 point margin.
He was also found to do best among Democrats in the 14 "Super Tuesday" states, but is only four points ahead of second-place Sanders with that demographic.