Is Joe Biden Being Investigated? GOP Outlines 'Top Priority' Probe
House Republicans outlined their "top priority" probe into Hunter Biden's foreign business dealings and President Joe Biden's potential involvement on Thursday.
Representative James Comer, who is expected to become chair the House Oversight and Reform Committee in the next Congress, stressed at a press conference that the probe was an investigation of the president.
"I want to be clear. This is an investigation of Joe Biden. That's where the committee will focus in this next Congress," Comer said.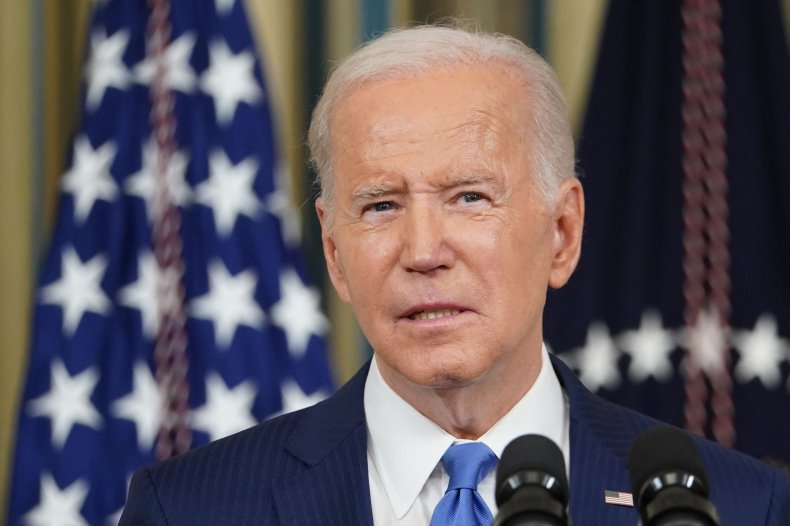 Hunter Biden's business dealings have long been the focus of Republican criticism, but the new investigation will examine whether President Biden was involved in his son's businesses and whether he may have exploited his position as vice president and then president.
Comer also took aim at the Treasury on Thursday, saying: "We have repeatedly called on the Biden Treasury Department to release additional financial documents to committee Republicans, but thus far Treasury has refused."
"We want to know what the Biden administration is trying to hide from the American people and why they're not being transparent," he said.
Comer said that Republicans had found "evidence that the finances, credit cards and bank accounts of Hunter and Joe Biden were commingled, if not shared."
"And on some accounts, at least red flags were raised by banks to the account owner or owners indicating suspicious or illegal activity," he said.
The president has denied any involvement in his son's business affairs, but an interim report issued on Thursday by the Committee on Oversight and Reform Republicans accused Biden of lying about the matter.
"President Joe Biden has participated in his family's global business
ventures with America's adversaries," the 31-page report alleged.
"He has misused his public positions to further his family's financial interests. These actions have created the potential for President Biden to be susceptible
to influence, blackmail, or extortion by a malign or foreign entity, including the Chinese Communist Party," the GOP report said.
"Biden family members used their connections with Joe Biden to enrich
themselves through the expectation of access to Joe Biden and promises about what a future Biden Administration might do for them," the report goes on.
"There are numerous unanswered questions raised by these suspicious activities that warrant further investigation," it said.
The report contains numerous allegations about the business affairs of Hunter Biden and the president's brother, James Biden, while also criticizing "Big Tech" and the Treasury Department, and refers repeatedly to Hunter Biden's laptop, which has been the focus of significant attention since the 2020 presidential election.
Committee Republicans said in their report that based on "documents obtained by the Committee and whistleblower evidence," they had discovered "cases of Biden family influence peddling and corruption related to China. These cases raise serious national security concerns."
In the report's conclusion, Republicans said that Biden "lied to the American people about his personal involvement with his family's global business dealings."
Ian Sams, a spokesman for the White House Counsel's office, said Republicans' probe was based upon conspiracies in a statement shared with Newsweek on Thursday.
"Instead of working with President Biden to address issues important to the American people, like lower costs, congressional Republicans' top priority is to go after President Biden with politically-motivated attacks chock full of long-debunked conspiracy theories," Sams said.
"President Biden is not going to let these political attacks distract him from focusing on Americans' priorities, and we hope congressional Republicans will join us in tackling them instead of wasting time and resources on political revenge," he said.
Newsweek has asked the White House for additional comment.