Biden Dismisses Reporters for Not Being 'Polite' After UFO Speech
President Joe Biden dismissed reporters on Thursday afternoon for not being "polite" following his speech on the recent string of UFO sightings.
At the end of his speech, a number of reporters shouted questions at Biden, with many reporters talking over each other. As one reporter began asking Biden about criticism that shooting down the recent Chinese spy balloon and other unknown flying objects was an overreaction, the reporter was unable to ask his entire question as he was interrupted.
"You can come to my office and ask that question when we have more polite people," Biden said to the group of reporters just before walking off the stage.
On Thursday, Biden delivered a speech about the Chinese spy balloon that was shot down over the Atlantic Ocean, as well as some other unknown flying objects that were recently taken down by members of the U.S. military.
"We don't have any evidence that there has been a sudden increase in the number of objects in the sky," Biden said during the speech. "We're now just seeing more of them partially because the steps we've taken to increase our radars, to narrow our radars....But make no mistake: If any object presents a threat to the safety, security of the American people, I will take it down."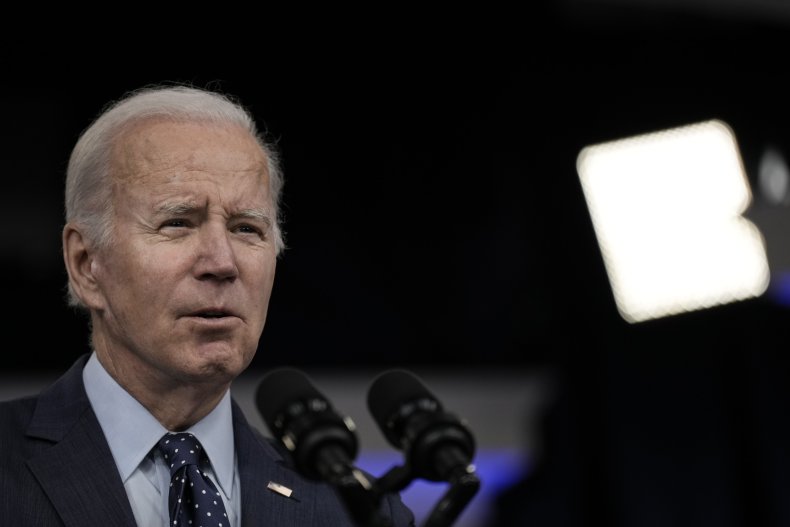 During his speech, Biden also said that at this time, the U.S. does not "yet know exactly what these three objects were," adding that there is no evidence connecting them to the Chinese spy balloon or "surveillance vehicles from any other country."
"The intelligence community's current assessment is that these three objects were most likely balloons tied to private companies, recreation, or research institutions studying weather or conducting other scientific research," Biden said.
Amid the string of recent sightings of unknown flying objects, many have speculated that they could be from alien origins. However, during a press briefing this week, White House press secretary Karine Jean-Pierre said, "There is no indication of aliens or extraterrestrial activity with these recent takedowns. Again, there is no indication of aliens or extraterrestrial activity."
National Security Council spokesman John Kirby also made similar remarks this week, saying, "I don't think the American people need to worry about aliens, with respect to these craft. Period. I don't think there's any more that needs to be said there."
Kirby also confirmed this week that Biden has "directed an interagency team to study the broader policy implications for detection, analysis, and disposition of unidentified aerial objects that pose either safety or security risks."
Newsweek reached out to the White House for comment.
Update 2/16/2023, 4:00 p.m. ET: This article has been updated with additional information.