Joe Biden 'Dithering' Over 'Brazen' Chinese Spy Balloon—Defense Analyst
The White House has been accused of "dithering" as it faces up to the geopolitical ramifications of a suspected Chinese spy balloon drifting across the U.S. in a "brazen intrusion" into American airspace.
The high-altitude aircraft—which the U.S. has been tracking over its airspace for a few days—was sighted on Wednesday and Thursday over Montana, and is believed to have traveled over western Canada and Alaska.
A senior defense official told reporters that the Pentagon had "very high confidence" that it was a Chinese high-altitude balloon collecting information of sensitive sites within America, according to the Associated Press.
However, the Pentagon has decided not to shoot it down over safety concerns for people on the ground, despite demands from Republicans to do so. Such balloons can be shot down, but controlling their descent can prove difficult.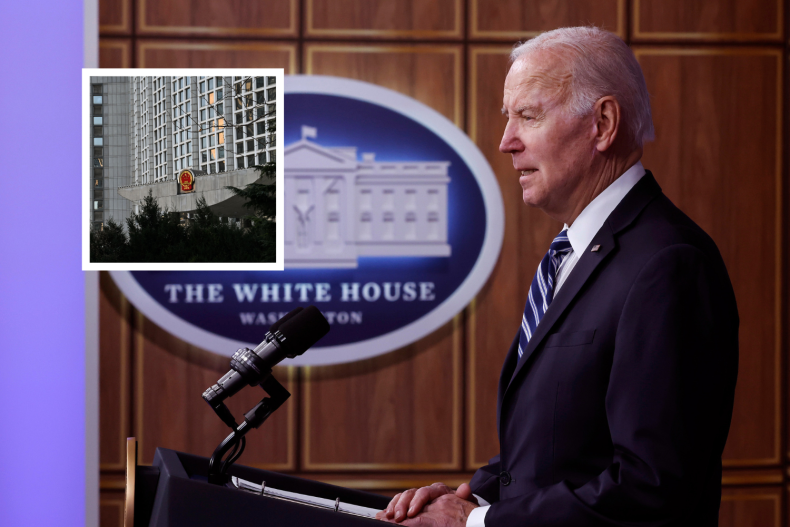 The emergence of the balloon in U.S. airspace comes just days before U.S. Secretary of State Antony Blinken was anticipated to travel to Beijing to meet the Chinese leader, Xi Jinping—the first such visit since the Donald Trump administration. The trip has now been postponed. One national security analyst suggested the two coinciding placed President Joe Biden in a bind.
"There's clearly dithering, there's been a lot of dithering at the White House over what to do," Rebecca Grant, a national security analyst and aerospace expert at IRIS Independent Research, told Newsweek.
"It's interesting that they announced it because there were pictures, so they had to say something, but there's been a lot of dithering," she added. "They keep telling us their strategy with China is to invest and compete, but hey: it's just not cutting it at this point. Americans do not want Chinese spy balloons over our nuclear bases, so they're going to have to think about how to handle that now and maybe in the future. China would shoot it down if it was ours."
The U.S.'s recent diplomatic relations with China have been a mixed bag. A trip by then-House Speaker Nancy Pelosi to Taiwan—which China treats as part of its territory—in August 2022 enflamed tensions and prompted military drills.
Since then, the Biden administration has hoped to rebuild the relationship between the two superpowers. But the presence of the spy balloon could be a tactical reminder of China's capabilities.
"Beijing is probably trying to signal to Washington: 'While we want to improve ties, we are also ever ready for sustained competition, using any means necessary,' without severely inflaming tensions," He Yuan Ming, an air-power analyst, told the BBC. "And what better tool for this than a seemingly innocuous balloon."
While senior administration officials have stressed that the reconnaissance the balloon could do would be of limited value to the Chinese compared to the information they could acquire through other means, "someone in China thinks it can collect something of value," Grant said.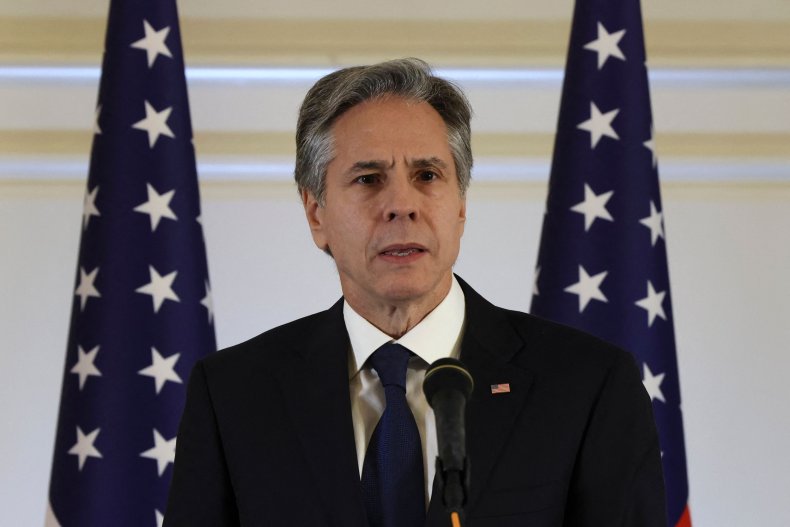 She added: "They may be wrong about that, but what bothers me is China's military sends this balloon or balloons over right at the time that Blinken is planning this visit, and that suggests a lack of coordination—and that's scary. Maybe they did it on purpose—and that's bad—or the Chinese Foreign Ministry just found out and someone's going to get fired."
Grant said this was "part of the puzzle of China," i.e. knowing "how to deter their brazen grey-area military activities." Before Blinken announced he had suspended the trip, she noted: "It's tough for Blinken: does he want to go and drink tea in China with the balloon over the U.S.? It's very awkward."
While there is one spy balloon that is currently traveling over America, Canada said on Friday that it was tracking a "potential second incident"—opening the door for more balloons to possibly be sighted in the coming days. The U.S. Department of Defense stated that similar balloon activity had been observed "over the past several years."
"I think there's a geopolitical risk here; they might want to consider shooting this down. What happens when the next one comes over?" Grant said.
A 2009 research paper by the U.S. Air Force suggested stratospheric airships could loiter over an area for anywhere between five days and 12 months depending on propulsion and weather patterns.
"This is a very brazen intrusion and this balloon is different in that its intent is to loiter and collect," Grant commented. "So China should not end up thinking they got away with this balloon flight."
Newsweek has contacted the White House and the Chinese Ministry of Foreign Affairs for comment.