Joe Biden's Election Odds Slashed As Debate Triggers 'Biggest Swing in Six Months'
Joe Biden's chances of winning the presidency in November increased overnight following a chaotic and fiery first debate with Donald Trump, according to bookmakers.
Betting experts Oddschecker said the debate had led to the "biggest swing in the market in six months," with a shift of 5.63 percent in the Democratic former vice president's favor.
It reported that Biden's odds had shortened from -125 to -140, while Trump's have lengthened from +120 to +138 in the wake of the first presidential debate.
That means Biden's implied probability has risen from 55.60 percent to 58.34 percent, while Trump's has dropped from 45.50 percent to 42.10 percent.
Bookmaker Betfair reported a similar trend, with Biden's odds having significantly improved and Trump's chances narrowed.
Biden was 4/5 (56 percent) to win the election before the debate, improving to 4/6 (60 percent) afterwards, Betfair said. Meanwhile, Trump moved from 11/8 (43 percent) to 6/4 (40 percent).
The company said 70 percent of the money staked during the debate was for Biden, with 30 percent for Trump.
Betfair spokesperson Darren Hughes said: "Joe Biden has strengthened his position as favourite to win the US election during the first debate.
"Both candidates will claim victory in the debate but odds speak louder than words and Betfair's Swing-O-Meter indicates that Biden's chances of winning the election have improved while Trump has lost ground."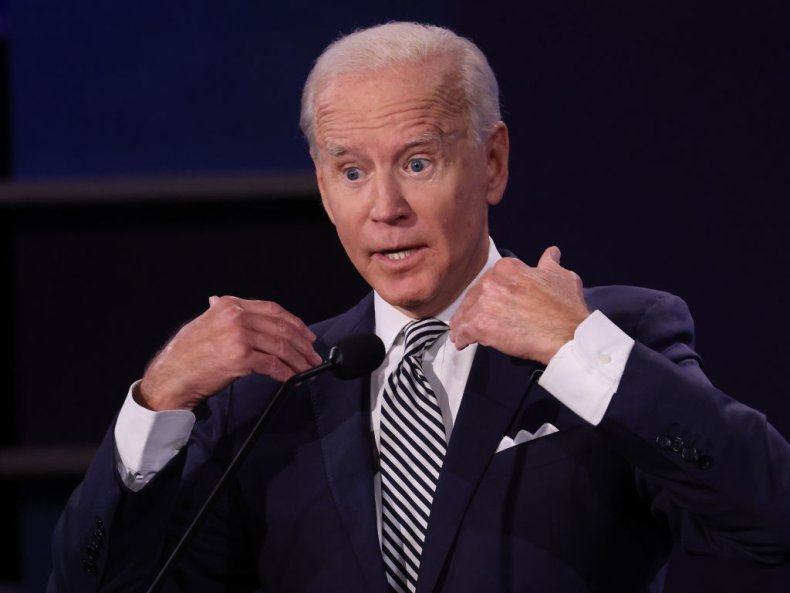 Professional political gambler and election expert Paul Krishnamurty said on Betfair's Politics...Only Bettor podcast: "What Trump needs to do right now is win 2-3 percent of the electorate over and I don't think he did anything towards that or even really tried to.
"Biden is pitching himself in a very different way to Hilary Clinton, he's emphasising his working-class, blue-collar credentials and emphasising the class aspect that it's Scranton vs Park Avenue."
Millions bet
Betfair reported that the amount wagered on the market for the next president had passed £100 million ($128 million), with more than £1 million ($1.25 million) bet on Biden and Trump during the 90-minute event.
A CNN poll suggested that six in 10 people believed Biden had won the debate, while 28 percent said the incumbent president emerged on top.
A majority (57 percent) of those polled by the network said the debate did not affect their preferred choice for president, while 32 percent said they were now more likely to back Biden and 11 percent said the debate had shifted their allegiance in Trump's direction.
The telephone poll–conducted by SSRS–involved 568 registered voters who watched Tuesday's debate. It had a margin of sampling error of plus or minus 6.3 percentage points.