Joe Biden to Address Munich Conference As Poll Shows Europe Lacks Trust in U.S.
President Joe Biden is expected to stress multilateralism in his first major appearance on the world stage since taking office, but his virtual speech to the Munich Security Conference comes as data reveals Europeans are losing trust in the U.S.
At the annual security and foreign policy event, the president is expected to say that his administration will pivot away from Donald Trump's "America First" mantra, with the challenges posed by Russia, China and Afghanistan on his agenda, according to the Associated Press.
But his speech on Friday comes after a survey found that some Europeans doubt the U.S. can be relied on to protect the continent.
A poll of 15,000 people across 11 countries—10 EU member states plus the U.K.—revealed that only 10 percent of respondents believed the U.S. was a "reliable" security partner that would always protect Europe.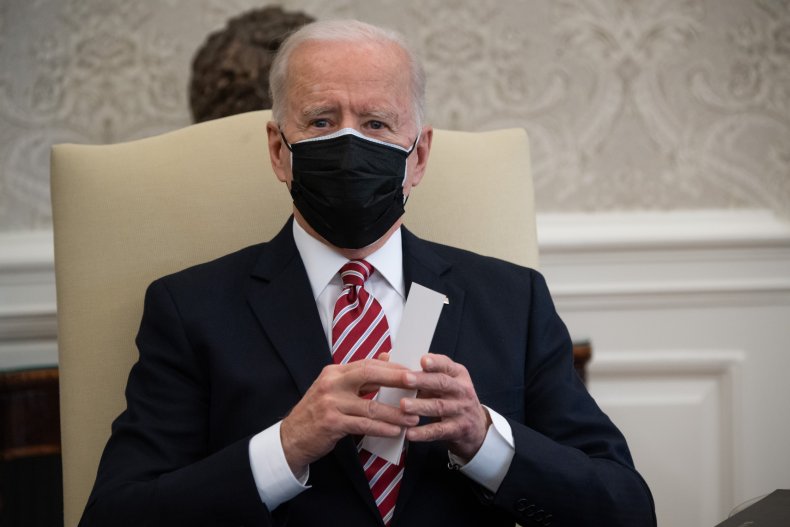 Two-thirds (67 percent) of people polled by the European Council on Foreign Relations think tank believed their country could not depend on U.S. support in a major crisis.
As the Biden administration considers its relationship with the Kremlin, only 23 percent of Europeans said they wanted their country to side with Washington if the U.S. is in conflict with Russia. More than half of respondents (59 percent) wanted their country to stay neutral.
The poll was carried out in late November and early December 2020 and was released last month. Its margin of error ranged from 2 to 3 percent, depending on the sample size of respondents, who came from countries including France, Germany, Denmark and Poland.
"The last four years have left marks on the European psyche," said Janka Oertel, a senior policy fellow at the European Council on Foreign Relations.
"The idea that we can fully rely on the U.S. to fully support Europe had already been fading away during the Obama years. It is just solidifying now," she told Newsweek.
"There is a growing realization here and in the U.S. that the U.S.'s relative decline in power will have an effect on its relationship with Europe.
"This is not necessarily a bad thing. There is a realization within the United States that tackling the non-military challenge that China poses internationally is something that the Europeans [can] become a different kind of partner in."
Biden's speech on Friday will be the first to the Munich event by a sitting U.S. president, Deutsche Welle reported. He has attended the conference twice before, once as vice president and again in 2019.
European leaders Angela Merkel, Emmanuel Macron and Boris Johnson will also speak during the event, although the virtual format will give little chance for interaction.