Green New Deal Advocates Welcome Joe Biden's Early Climate Actions
On the campaign trail, President Joe Biden distanced himself from the Green New Deal, but its advocates have still praised his environmental executive orders aimed at moving the U.S. economy away from fossil fuels.
Biden's directives on Wednesday include designating climate change as a national security priority, conserving 30 percent of the country's lands and waters over the next decade and doubling offshore wind energy production.
There will also be a push for electric cars in the federal fleet and new oil and natural gas leases on public land or offshore waters will be blocked.
Biden said that his policies would "supercharge our administration's ambitious plan to confront the existential threat of climate change." The orders add to his first actions as president to bring the U.S. back into the Paris climate agreement and revoke the federal permit for the Keystone XL pipeline.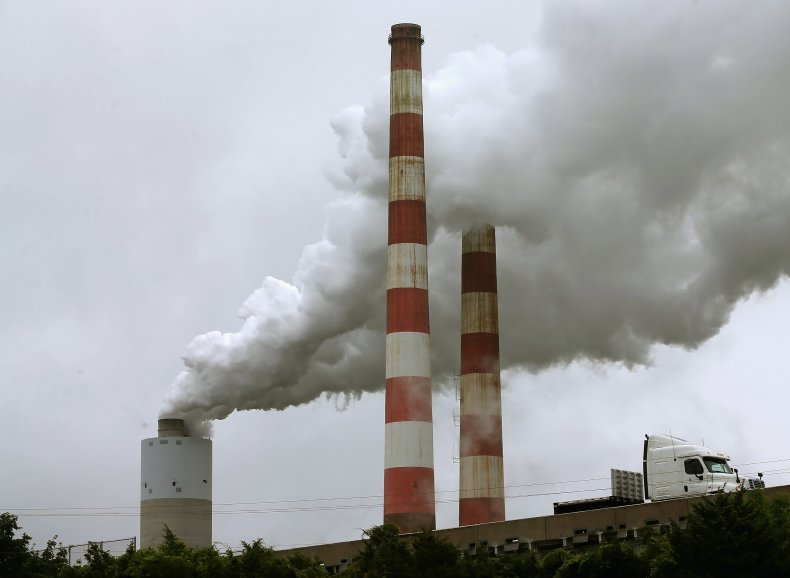 Progressive lawmakers, including New York Rep. Alexandria Ocasio-Cortez, have constantly called on Biden to embrace the Green New Deal.
While progressives may not consider Biden's environmental policies as ambitious as the Green Deal's aims, which include net-zero greenhouse gas emissions by 2030, Ocasio-Cortez told MSNBC that she was "extraordinarily encouraged" by the president's actions.
"It communicates that he meant what he said on the campaign trail that he would make climate change a central priority of his administration," she said. The lawmaker also said that it also signifies "a good faith openness and relationship" to environmental activist organizations.
She also took some credit for the policies, tweeting: "It's almost as if we helped shape the platform." Representative Ilhan Omar (D-MN) another progressive Democrat, retweeted an analysis by NBC correspondent Geoff Bennet who said the executive actions" reflect major elements of the Green New Deal...without actually being the Green New Deal. Some political sleight of hand."
But Omar wrote: "What's in a name when we are getting the policies done."
Bernie Sanders, the independent senator from Vermont who was a Democratic primary contender, tweeted: "This is very good news. @JoeBiden is moving quickly to address the climate crisis.
"Now Congress needs to aggressively act to transition our energy system away from fossil fuels."
Another backer of the Green Deal, Senator Cory Booker (D-NJ), also a former Democratic primary candidate, tweeted the succinct message: "Yes @JoeBiden!"
The environmental group the Sunrise Movement, which was one of the more than 600 advocacy groups that submitted a letter to the House two years ago in support of the Green New Deal, which was blocked by the Senate in March 2019, gave measured supported for Biden's actions.
"Seeing this type of action from the Biden administration is great but also just the beginning of what we need to fully address and stop the climate crisis. Our movement isn't going anywhere @joebiden."
However, there has been some pushback to Biden's environmental policies in his first days in office. Some Republicans have accused Biden of endangering jobs by rejoining the Paris agreement and revoking the Keystone XL pipeline. Meanwhile, Attorneys General from six states warned Biden in a letter not to overstep his authority on climate change regulations.