Biden Climate Actions Get Pushback From Some Energy States, Others Silent
Attorneys General from six states warned President Joe Biden on Wednesday against overstepping his authority on climate change regulations after a series of executive orders.
The letter, which encouraged Biden to honor the "core tenets" of the Constitution while making new policies was signed by Attorney General Ken Paxton of Texas, the top oil-producing state, and Attorney General Patrick Morrisey of West Virginia, the second-largest coal-producing state. The Attorneys General of Arkansas, Indiana, Mississippi and Montana also signed the letter.
"Overreaching and defying Congress will not be rewarded or succeed," the letter read in part. "Our States have led the charge in successfully challenging unauthorized and unlawful executive actions, as you know from your years as Vice President. You can be assured that we will do so again, if necessary."
Biden has signed a number of executive orders concerning environmental issues, including rejoining the Paris Climate Accord and revoking the permit for construction of the Keystone XL pipeline. Although executive orders do not require Congressional approval, the orders can be challenged in a court of law.
"The President cannot cut constitutional corners or shirk statutory strictures without inevitably doing more harm to our country than good," the letter added. "The foundations of our republic and American within our Constitution's carefully crafted design. Accordingly, today by this letter we respectfully urge you when pursuing your policy priorities to honor the core constitutional tenets which should be appreciated and respected by every person entrusted with the honor and burdens of the presidency."
Some of the biggest energy-producing states did not sign the letter, including Republican-led North Dakota. Neither Wyoming nor Kentucky, both led by the GOP, signed off on the letter. Wyoming and Kentucky are respectively the largest and fifth-largest coal-producing states. Oklahoma, which produced 4.7 percent of crude oil in the U.S. during 2019 also did not sign the letter.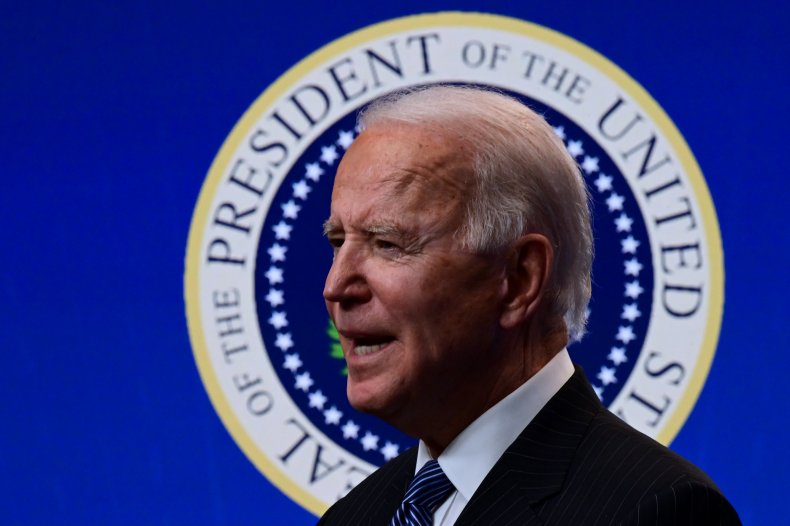 According to the U.S. Energy Information Administration, the five largest coal-producing states—Wyoming, West Virginia, Pennsylvania, Illinois and Kentucky—produced roughly 71 percent of coal in the U.S. in 2019.
Texas, North Dakota, New Mexico, Oklahoma and Colorado were responsible for producing approximately 69 percent of crude oil in the U.S. in 2019.
The Keystone XL Pipeline, a 1,200-mile long crude oil conveyance system, was expected to deliver crude oil from North Dakota and Canada to the U.S. at an estimated total of 800,000 barrels of oil per day. After construction of the pipeline was blocked by the Obama administration in 2915, former President Donald Trump allowed construction to begin again in 2019.
In a January statement, the American Petroleum Institute called Biden's decision to stop work on the Keystone XL Pipeline "a significant step backwards both for environmental progress and our economic recovery."
"This misguided move will hamper America's economic recovery, undermine North American energy security and strain relations with one of America's greatest allies," the statement added.
Texas Republican Senator Ted Cruz also criticized Biden's decision to block the construction of the pipeline in a Tuesday interview with Fox News.
"The first week in office," Cruz said, "what has Joe Biden done? He's signed an executive order ending the Keystone pipeline, destroying 11,000 jobs."
Newsweek reached out to the White House for comment.