President Joe Biden may be facing a trust issue as a new poll has found more Americans believe he kept classified documents deliberately than those who believe it was an accident.
A Redfield & Wilton Strategies poll conducted for Newsweek found that 43 percent of Americans thought that Biden and/or his staff "probably deliberately kept" classified documents that were found in his home and former office.
The FBI's search of the president's home in Rehoboth, Delaware on Wednesday with his cooperation found no classified materials, according to his attorney, Bob Bauer.
That search followed the discovery of classified documents from Biden's time as vice president at the Penn Biden Center, while more classified material was found at his home in Wilmington, Delaware during searches carried out in December and January.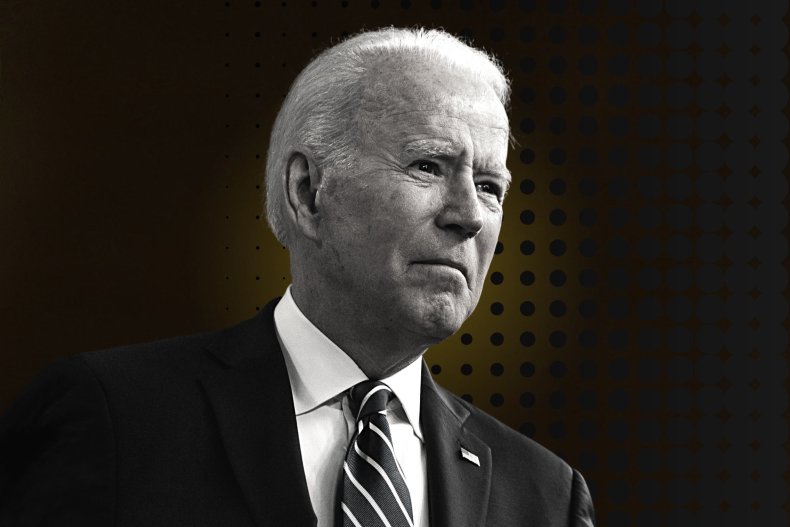 The Redfield & Wilton Strategies poll found that just 34 percent of Americans believed Biden and/or his staff had kept the classified documents "probably mistakenly," while 23 percent said they didn't know.
By contrast, 52 percent of respondents said that they thought former President Donald Trump and/or his staff probably kept classified documents deliberately; 27 percent said it was probably a mistake and 21 percent answered: "don't know."
When they were asked whether all of Biden's properties should be searched by the FBI for classified documents, a total of 65 percent said they agreed with the idea, while 9 percent disagreed, 18 percent neither agreed nor disagreed and 6 percent didn't know.
However, 42 percent of respondents agreed that "the story has been overblown," while 25 percent said it hadn't been, 26 percent neither agreed nor disagreed and 6 percent didn't know.
Over 70 percent said they have "heard or read a significant or fair amount about the discovery of classified documents" in Trump and Biden's residences, and 29 percent answered that they had heard little or nothing about it.
The poll was conducted among 1,500 eligible voters from January 28 to 29.
Americans' 'Common Sense'
The poll shows that Americans are "deeply suspicious" of politicians, according to Robert Singh, a professor at the Department of Politics at Birkbeck, University of London, U.K.
"The poll findings confirm three enduring truths about U.S. politics," Singh told Newsweek on Friday. "First, most Americans don't pay much attention to politics, being too busy with holding on to their jobs, health care, and families to devote detailed scrutiny of these issues."
"Secondly, most Americans remain deeply suspicious, and distrustful, of the political class in general—in some ways a healthy sentiment, but one that can degenerate into a more harmful, reflexive cynicism," he said.
Singh added that thirdly, "most Americans display remarkable common sense, most of the time, and keep things in proportion."
"Yes, these documents are 'sensitive' but, thus far, none of them have been revealed as especially dangerous or, for that matter, interesting," he said.
Trump and Biden
Both President Biden and former President Trump are now being investigated over the retention of classified documents, but the cases are very different, according to Mark Shanahan, an associate professor at the University of Surrey, in the U.K, and co-editor of The Trump Presidency: From Campaign Trail to World Stage.
"With Biden, his lawyers initially found a very small number of papers—seemingly from his final year as vice president—at his home and at the Penn Biden Center think-tank," Shanahan told Newsweek.
"We don't know how many [documents] or their level of classification. They were immediately handed over to the National Archives and Records Administration (NARA), and Biden has subsequently cooperated with the authorities, even inviting a search of his Delaware home," he added.
However, Shanahan said that "the contrast with Trump is stark."
"The 45th president left the White House with thousands of pages of classified documents, including classified national security information, up to the level of Top Secret," he said.
Shanahan said that "rather than acquiesce to the NARA's demands under the law, Trump refused to return them, had to be raided by the FBI for the state to get them back, and then fought in court for months to keep them."
"Whether he kept them as personal trophies or to preserve his reputation, or even for some kind of post-presidential gain is not clear. But his action seems to be a very clear breach of the Presidential Records Act," the professor said.
"Biden's actions are sloppy, and the whole process for maintaining White House records needs a thorough review," Shanahan went on. "But Trump's actions appear both deliberate, and on an industrial scale and should not be downplayed by trying to draw a false equivalence with the Biden finds."