Joe Biden on Why He Hasn't Launched a 2020 Bid Yet: He Wants to Be the Last Democrat to Enter Race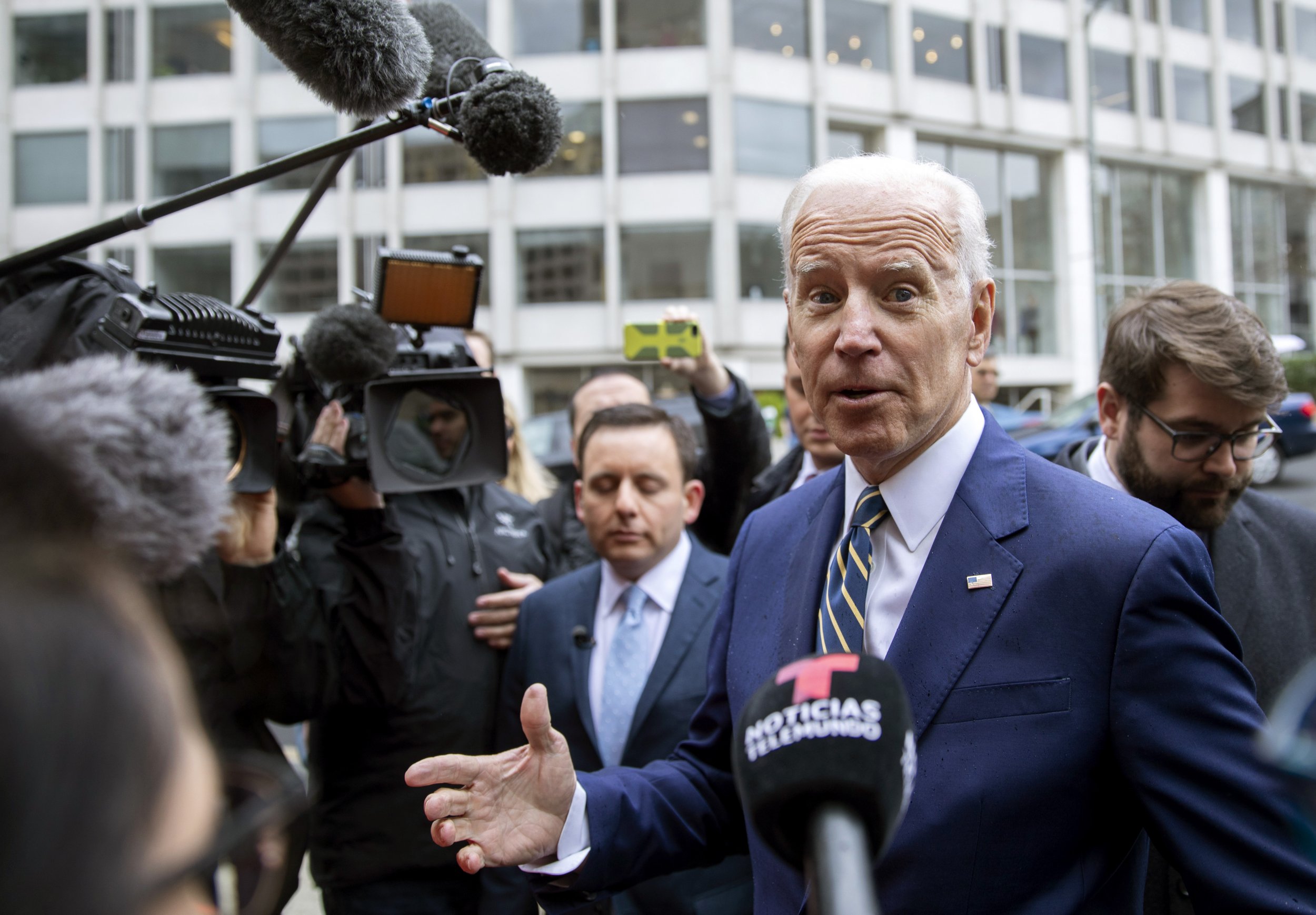 Former Vice President Joe Biden said Friday that he hadn't made an announcement about his potential 2020 presidential bid because he wants to be the last Democratic contender to enter the race, if he chooses to run.
"I'm told by lawyers that I've got to be careful what I say so that I don't start a clock ticking and change my status, but I am very close to making a decision to stand before you all relatively soon," he said to reporters.
"Even if I knew for certain that I was going to run for president back at Thanksgiving, my intention from the beginning, if I were to run, would be [to be] the last person to announce. So give everybody else their day, then I get a shot, and then [we're] off to the races."
But Will Marshall, president and founder of the Progressive Policy Institute, questioned why Biden would want to delay his official announcement.
"If he's going to run, it's hard to see what Biden gains by delaying his announcement," Marshall told Newsweek. "Jumping in now might help him change the tenor of the coverage he's been getting. In any case, the prospect of running against him isn't deterring other Democrats from joining the race."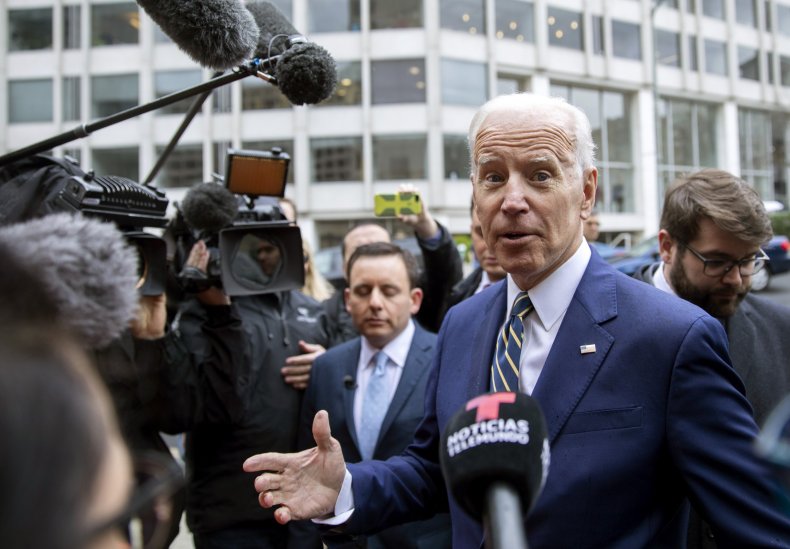 Seventeen Democrats have officially said they will run against President Donald Trump in the 2020 election.
Biden has recently received a swarm of critical press coverage following allegations of inappropriate conduct with women.
Last week, former Nevada lawmaker Lucy Flores accused Biden of misconduct before a campaign event in 2014.
A total of eight women have now come forward and alleged Biden touched them in ways that made them feel uncomfortable, according to The Cut.
The former vice president addressed the allegations in a video on Wednesday, saying that he had "always tried to make a human connection" but that "social norms have begun to change, they've shifted, and the boundaries of protecting personal space have been reset, and I get it. I get it. I hear what they're saying."
On Friday, during his first public appearance since the accusations surfaced, Biden joked about the misconduct allegations.
"I just want you know, I got permission to hug Lonnie," he said while speaking to the International Brotherhood of Electrical Workers in Washington, D.C. He was referring to hugging Lonnie Stephenson, the president of the union.
Biden also made a joke about one of the children invited onstage during the event.
"By the way, he gave me permission to touch him," he said, after putting his arm around one of the boys.
He later commented on his jokes, which were received with laughter, while speaking to reporters after his speech.
"It wasn't my intent to make light of anyone's discomfort. I realize it's my responsibility to not invade the space of anyone who is uncomfortable in this regard," he said. "I literally think it is incumbent on me and everyone else to make sure if you embrace someone, you touch someone, it's with their consent, regardless of your intentions."
Flores criticized Biden's remarks. "To make light of something as serious as consent degrades the conversation women everywhere are courageously trying to have," she said on Twitter.