Joe Biden Leads Bernie Sanders by Nearly 50% in Florida Poll
Former Vice President Joe Biden has a massive lead over Sen. Bernie Sanders in Florida's Democratic primary, according to a poll released Thursday.
Biden has the support of 61.2 percent of Florida voters according a survey from St. Pete Polls, which was conducted on Wednesday. Despite dropping out of the race on the same day, former New York City Mayor Mike Bloomberg came in second with 13.5 percent. Sanders was in third place with 11.9 percent, while Sen. Elizabeth Warren was in fourth with 4.8 percent. Warren suspended her campaign on Thursday.
The firm's previous poll of the state was conducted on January 23 and 24 and showed Biden with 33.8 percent support, followed by Bloomberg with 24.9 percent. Biden appears to have received a significant boost off the back of his big win in the South Carolina primary, followed by a dominant showing on Super Tuesday.
The new poll shows also shows waning support for Sanders from key demographic groups. Biden outpaced Sanders among Hispanic voters by a huge margin, 59.9 percent to 9.5 percent. The previous poll saw the senator with 19.2 percent support. Sanders has done well with the group in other parts of the country, but recent comments about deceased Cuban revolutionary Fidel Castro could have cost him some support in Florida.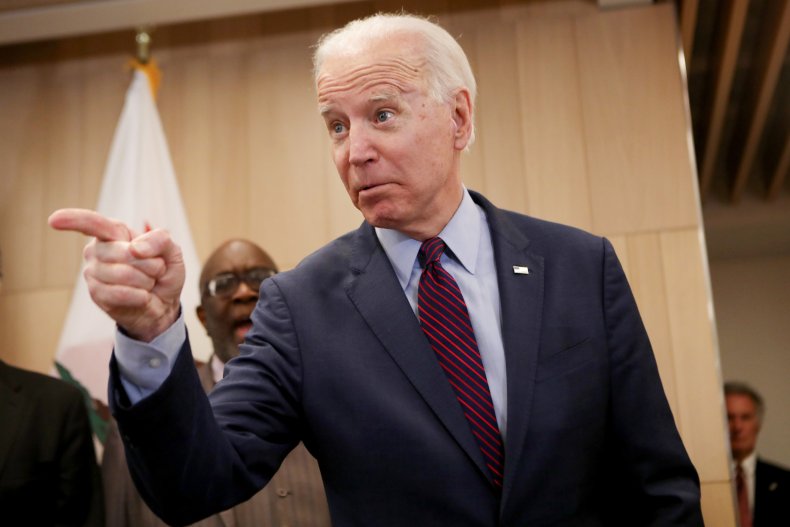 Young voters in Florida also do not seem to be favoring Sanders as much as they have in many other states. Only 13.5 percent of the 18-29 demographic supported Sanders, down from 15.8 percent in the previous poll. Support for Sanders was still strongest among the age group, but 60.7 percent of young Florida voters favored Biden, more than four times as many as supported Sanders.
The poll surveyed 1,882 likely Florida Democratic primary voters over the phone one day after Biden's commanding performance on Super Tuesday. It has a margin of error of 2.4 percent.
Biden is experiencing a remarkable resurgence in race nationally after his campaign seemed to be in trouble only a week earlier. Since then, four major candidates have dropped out and narrowed the field to a choice between Biden and Sanders, which appears to be working in the former vice president's favor.
His regaining of frontrunner status may have been helped by endorsements from Bloomberg, Sen. Amy Klobuchar and former South Bend, Indiana Mayor Pete Buttigieg. Warren has yet to endorse either remaining candidate.
A national Reuters/Ipsos poll released on Thursday showed Democrats favoring Biden over Sanders by 13 percent, although the advantage dropped to 10 percent when accounting for independents.
Newsweek reached out to the Sanders campaign for comment but did not receive a response in time for publication.
Joe Biden Leads Bernie Sanders by Nearly 50% in Florida Poll | News