Joe Biden to Meet Buffalo Victims' Families After Not Going to Waukesha
President Joe Biden will travel to Buffalo, New York, on Tuesday to meet the families of the victims of Saturday's mass shooting.
The visit was announced on Sunday by the White House, which said the president and First Lady Jill Biden will visit the site of the tragedy "to grieve with the community that lost ten lives in a senseless and horrific mass shooting."
Ten people lost their lives on Saturday and three more were injured after 18-year-old suspect Payton Gendron opened fire in a supermarket in Buffalo. Gendron has been arraigned on a charge of first-degree murder and the shooting is being investigated "as a hate crime and an act of racially-motivated violent extremism," according to Attorney General Merrick Garland. Eleven of the 13 people shot were Black.
In a speech on Sunday at the National Peace Officers' Memorial Service outside the U.S. Capitol, Biden condemned the hatred that fueled the teenage shooter as "a stain on the soul of America" that Americans should root out.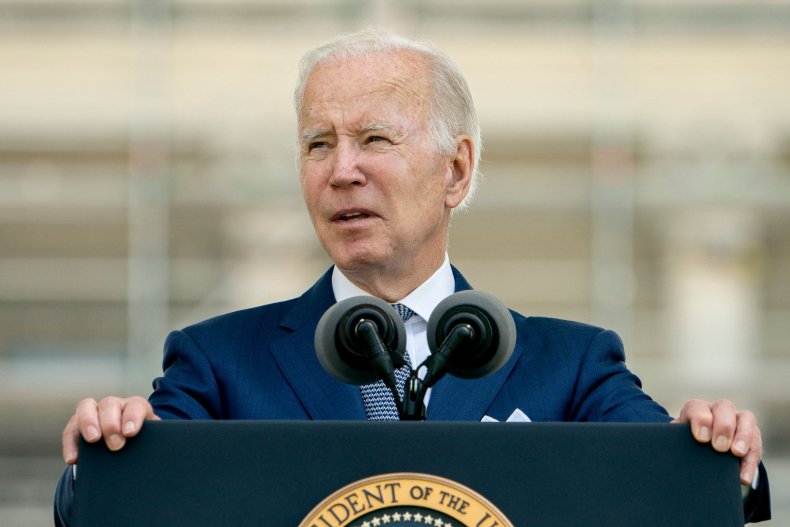 "A lone gunman armed with weapons of war and hate-filled soul shot and killed 10 innocent people in cold blood in a grocery store on Saturday afternoon," the president said. "Jill and I with all of you pray for the victims and their families and a devastated community."
Biden is expected to meet with the families of the victims tomorrow, together with local leaders and those gathered to mourn the victims.
The names of the victims were disclosed by Buffalo police on Sunday, who identified them as Roberta Drury, 32, of Buffalo; Margus Morrison, 52, of Buffalo; Andre Mackneil, 53, of Auburn, N.Y.; Aaron Salter, 55, of Lockport, N.Y.; Geraldine Talley, 62, of Buffalo; Celestine Chaney, 65, of Buffalo; Heyward Patterson, 67, of Buffalo; Katherine Massey, 72, of Buffalo; Pearl Young, 77, of Buffalo; Ruth Whitfield, 86, of Buffalo.
Back when another tragedy struck the community of Waukesha, Wisconsin, Biden did not travel to visit the site of the massacre. In November 2021, an SUV drove into a Christmas parade in Waukesha, killing six people and injuring another 61. Darrell E. Brooks, 39, was arrested and charged with six counts of first-degree murder, 61 counts of reckless endangerment, six counts of hit and run resulting in death, two counts of felony bail jumping, and two counts of misdemeanor battery.
Unlike Gendron, who allegedly posted a manifesto citing the white nationalist, far-right conspiracy theory of the "Great Replacement" as motivating his actions, Brooks never mentioned the motives behind his attack on the Christmas parade crowd.
At the time, Biden spoke publicly about the tragedy, condemning the attack as a "horrific act of violence" and expressing his solidarity with the grieving families of the victims. In December, the first lady traveled to Wisconsin to comfort the families of November's victims, but the president never officially visited the site of the tragedy.
Former White House press secretary Jen Psaki said at the time that there was no plan for Biden to visit Waukesha, explaining that "any president going to visit a community requires a lot of assets" and requires "taking their resources."
Newsweek reached out to the White House for comment.