Joe Biden No Longer Wants Vladimir Putin Ousted as Russia Leader
President Joe Biden said his administration is not seeking to oust Russian President Vladimir Putin from power less than three months after Biden said Putin should no longer lead the country.
On Tuesday, The New York Times published an op-ed from Biden where he stated unequivocally that the U.S. would not attempt to remove Putin from power in Moscow.
In March, the White House had apparently scrambled to clarify Biden's remarks after the president said in Warsaw, Poland that Putin "cannot remain in power" following the invasion of Ukraine.
"We do not seek a war between NATO and Russia," Biden wrote. "As much as I disagree with Mr. Putin, and find his actions an outrage, the United States will not try to bring about his ouster in Moscow."
"So long as the United States or our allies are not attacked, we will not be directly engaged in this conflict, either by sending American troops to fight in Ukraine or by attacking Russian forces," Biden continued.
"We are not encouraging or enabling Ukraine to strike beyond its borders. We do not want to prolong the war just to inflict pain on Russia," he said.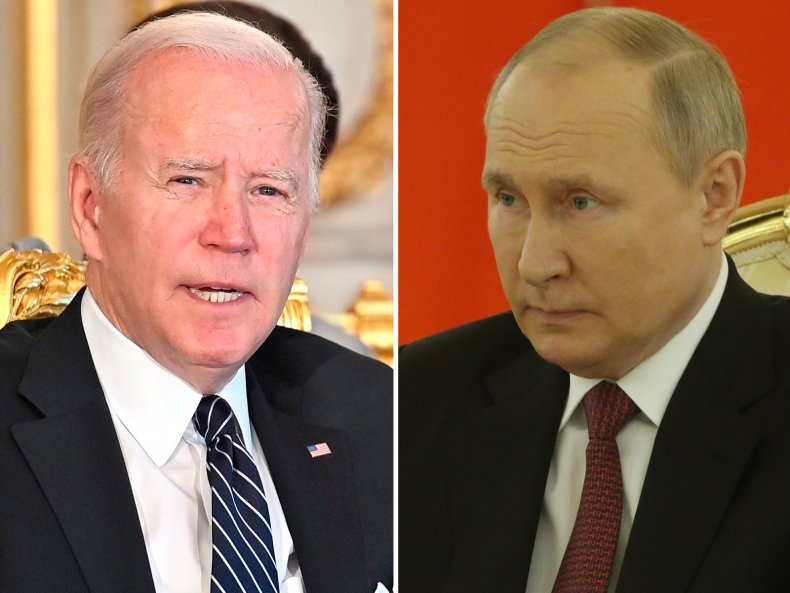 On March 26, Biden discussed the Russian invasion of Ukraine and described Putin as a "dictator bent on rebuilding an empire" who "will never erase a people's love for liberty."
"Ukraine will never be a victory for Russia — for free people refuse to live in a world of hopelessness and darkness," the president said. "We will have a different future — a brighter future rooted in democracy and principle, hope and light, of decency and dignity, of freedom and possibilities."
"For God's sake, this man cannot remain in power," Biden added.
A White House official later sought to clarify Biden's remarks, saying: "The President's point was that Putin cannot be allowed to exercise power over his neighbors or the region. He was not discussing Putin's power in Russia, or regime change."
Secretary of State Antony Blinken addressed Biden's comments the day after and also said that the president was not discussing removing Putin from power in Russia.
"I think the president, the White House, made the point last night that, quite simply, President Putin cannot be empowered to wage war or engage in aggression against Ukraine or anyone else," Blinken said during a visit to Israel.
"As you know, and as you have heard us say repeatedly, we do not have a strategy of regime change in Russia, or anywhere else, for that matter," he said.
"In this case, as in any case, it's up to the people of the country in question, it's up to the Russian people," the secretary of state added.