Hundreds of family planning clinics have lost federal funding because of new rules enacted by President Donald Trump's administration, but presumptive Democratic nominee Joe Biden is pledging to bring the money back.
The former vice president said Monday he will restore funding to Planned Parenthood as part of his "Agenda for Women" proposal. The wide-ranging plan covers everything from codifying the Roe v. Wade abortion rulingin the Constitution to establishing a national standard for paid family leave.
"The Obama-Biden Administration fought Republican attacks on funding for Planned Parenthood again and again," the agenda reads. "As President, Biden will reissue guidance specifying that states cannot refuse Medicaid funding for Planned Parenthood and other providers and reverse the Trump Administration's rule preventing these organizations from obtaining Title X funds."
Planned Parenthood, which operates more than 600 facilities across the United States, chose to forgo funding from the federal family planning program in August 2019 rather than comply with a rule that prohibited clinics from referring women for abortions.
Power to Decide, an organization devoted to prevention of unplanned pregnancies, estimated last year that more than 870 clinics nationwide lost Title X funding after refusing to follow the Trump administration guidance.
Newsweek reached out to Planned Parenthood for comment on Biden's plan but did not receive a response in time for publication.
Alexis McGill Johnson, the national reproductive rights organization's president, voiced support for the agenda in a tweet on Monday.
"This election is about our survival and our future. Today @JoeBiden put forward an agenda that affirms we are not only voting to protect what we have, but also to ensure that women have the freedom to make health care choices," Johnson wrote.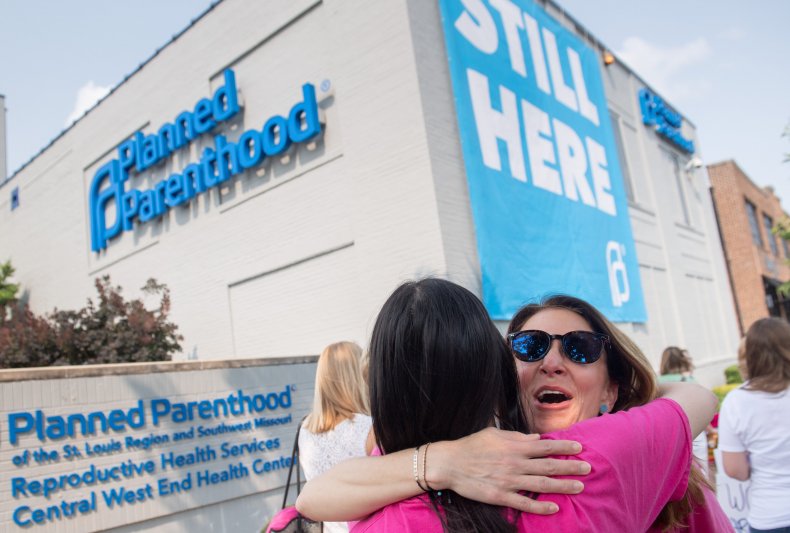 Planned Parenthood's political arm officially backed Biden for president last month. In a video statement announcing the endorsement, Biden pledged his support for reproductive rights and highlighted his work on the Affordable Care Act during his tenure in Barack Obama's administration.
The Affordable Care Act requires participating insurers to cover reproductive health screenings and contraception without a co-payment. The mandate has been challenged numerous times, including a Supreme Court decision earlier this month upholding a Trump administration rule that cut back on the requirement that insurers provide free birth control coverage as part of nearly all health care plans. In his agenda, Biden pledged to restore the contraception rule to its Obama-era language.
While Biden has long backed abortion rights, he has been seen as less progressive on the matter than his rival Democratic candidates. He was criticized throughout the primary for his decades-long support for the Hyde Amendment, which bans federal funds for most abortions. He reversed his position on the amendment just last year as he began his presidential campaign.
Trump, on the other hand, has earned praise from abortion rights opponents for appointing conservative judges to the federal bench and for implementing an international "gag rule" that bans aid from foreign groups that support abortion rights. He was the first sitting president in history to address the March for Life, a protest against the Supreme Court's landmark Roe v. Wade decision.
Both candidates are looking to better position themselves among female voters, who have the power to make or break their campaigns this election cycle. CNN reported in June that Biden was winning female voters by a historic margin, and a New York Times analysis found Trump trailing Biden by 25 points among this key voting bloc.