Was Joe Biden a Professor Prior to Presidential Election Bid?
Democratic presidential candidate Joe Biden has said he would potentially return to being a professor if he were unsuccessful in his bid for the White House.
Biden's CV as a senator and former vice president is widely known, but his academic links less so.
Asked at Thursday's town hall what he might do should he lose to President Donald Trump, he said: "I will, hopefully, go back to being a professor at the University of Pennsylvania and making the case that I've made at the Biden Institute at the University of Delaware, focusing on the same issues relating to what constitutes decency and honor in this country."
Biden holds the role of Benjamin Franklin Presidential Practice Professor at the University of Pennsylvania, in its Annenberg School and School of Arts and Sciences. He also holds a "secondary affiliation" in the Wharton School as a practice professor of management.
He has been on an unpaid leave of absence since April while running for president.
The Daily Pennsylvanian, the University of Pennsylvania's student newspaper, however referred to his role as an "honorary professor position" while it also reported he had never taught a formal class at the university.
He has spoken at events on campus on at least five occasions though from 2017 to 2019.
As well as this, he has lent his name to the Biden Institute at the University of Delaware, which describes its mission as being "to influence, shape, and work to solve the most pressing domestic policy problems facing America."
"We are a research and policy center working to bring together the sharpest minds and the most powerful voices to address our nation's toughest problems," its website adds.
"The Institute is focused on the issues that have animated Vice President Biden's public career and it is rooted in two guiding principles he has long embraced: Economic opportunity and social justice."
Prior to getting his role at the University of Pennsylvania, Biden also worked as an adjunct professor at Widener University. There he taught a class called "Selected Topics in Constitutional Law," which was held on Saturday mornings according to Roll Call. He began his time there in 1991 and is reported to have carried out teaching until 2008, prior to his stint as vice president.
Newsweek has contacted the Biden campaign, the University of Pennsylvania and the Biden Institute at the University of Delaware for comment.
While Biden was asked about the possibility of losing, most polling puts him in the lead ahead of November 3.
He has seen his lead widen in national polling over Trump, while he has also been forecast to win the Electoral College.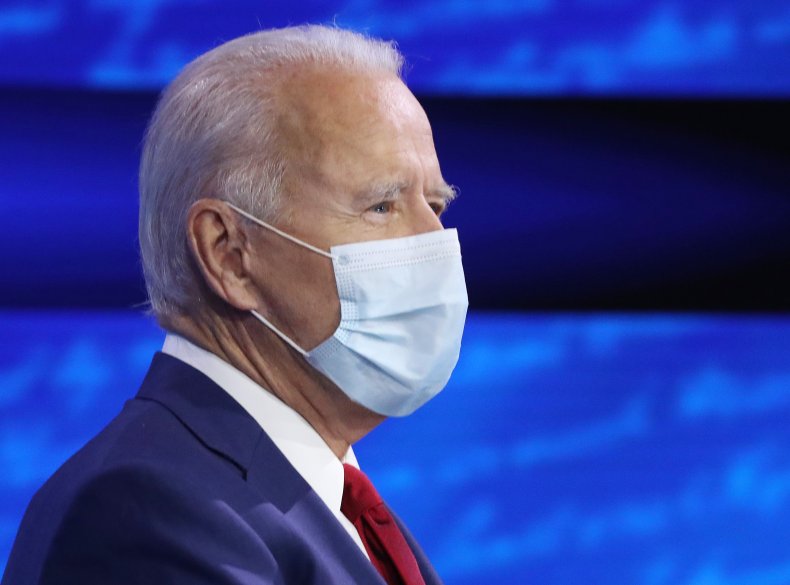 Was Joe Biden a Professor Prior to Presidential Election Bid? | Politics