Democratic President Joe Biden has said that he has proposed meeting in the summer with Russian President Vladimir Putin for a "stability dialogue" to discuss mutual aims between the two countries.
In a Thursday afternoon address, Biden said he proposed meeting Putin in person, this summer in Europe, for a summit to address a range of issues facing both countries. He said that his team and Putin's team are currently discussing the possibility.
"If that summit were to occur, and I believe it will, the United States and Russia could launch a strategic stability dialogue to pursue cooperation in arms control and security. We can address critical global challenges that require Russia in the United States to work together, including reining in nuclear threats from Iran and North Korea, ending this pandemic globally and meeting the existential crisis of climate change," Biden said.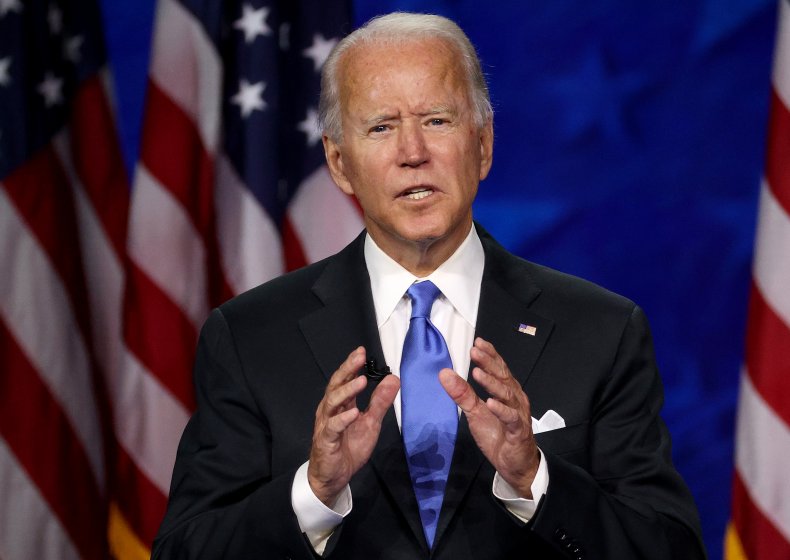 White House Press Secretary Jen Psaki referred to the possible summer summit on April 13. Psaki said that the Biden Administration wasn't seeking " an establishment of trust," but rather some "predictability and stability" on different "threats" and "opportunities."
During his Thursday address, Biden also mentioned that his administration had blamed the Russian government for interfering in the 2020 presidential elections and for the massive 2020 SolarWinds hack.
In retaliation for Russia's actions, Biden's State Department expelled 10 Russian officials from their country's diplomatic mission in Washington. Some of the officials included representatives from Russian intelligence services, the White House said.
On Thursday, Biden's Treasury Department also announced that it had implemented sanctions against technology companies that supported the Russian government's attempts to launch cyberattacks against the United States. The companies include those suspected of helping Russia interfere in the 2020 elections.
In response to Russia's seizure of the Crimea region within Ukraine, Biden's Office of Foreign Assets Control (OFAC) "designated five individuals and three entities" for sanctions. These sanctions will "impose additional costs" on Russia for its military action in Ukraine, OFAC Director Andrea Gacki said in a statement.
"I was clear with President Putin that we could have gone further, but I chose not to do so. I chose to be proportionate," Biden said on Thursday. "The United States is not looking to kick off a cycle of escalation and conflict with Russia."
Biden didn't mention imprisoned Putin critic Alexei Navalny either in his Thursday address or in his Tuesday phone call with Putin. However, last week, Psaki told reporters that Biden was "disturbed" by reports of Navalny's deteriorating health in prison. Biden has called for Navalny's release.
Newsweek contacted the White House for comment.