Joe Biden Reminds Students: It's Rape If a Woman is Drunk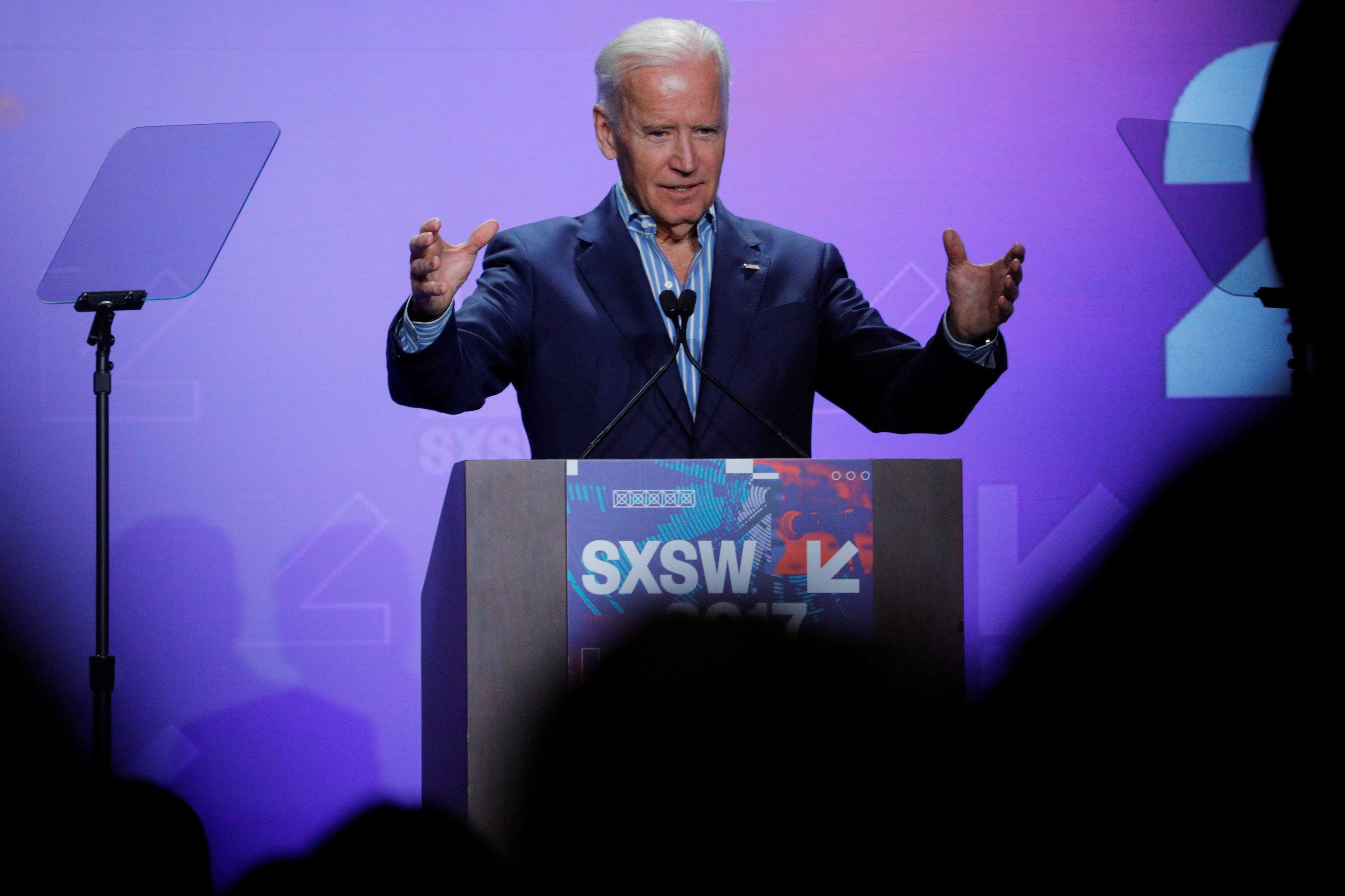 Former Vice President Joe Biden went off-script to deliver an impassioned speech to students at a Virginia college on Wednesday, forcefully reminding them that drunk people cannot consent to sex.
Biden, a long-time advocate for sexual assault and rape survivors, appeared at George Mason University in Fairfax, Virginia, as part of an event that raised awareness around sexual assault on campus. The event was part of It's On Us, an organization set up by Biden and President Barack Obama in 2014.
Related: Joe Biden compares 2016 to 1968
After his introduction, Biden asked for the teleprompter to be turned off and said, "I'm not going to do a formal thing." He urged students to "change the culture" on college campuses when it comes to sexual assault, before directing his words to male students specifically.
"Guys, a woman who's dead drunk cannot consent. You are raping her," said Biden. "You are raping her if you cannot say 'it's ok.' I really mean this, we've got to talk about this.
"Consent requires affirmative consent. And if you're too drunk to be able to consent it is not consent," he continued.
According to RAINN (Rape, Abuse and Incest National Network), around 11 percent of college students experience rape or sexual assault. The group says that women between the ages of 18 and 24 are at an "elevated risk" of sexual violence.
"Here's the deal. I've been in a lot of locker rooms," said Biden, adding that he doesn't know of locker rooms "where it is acceptable to talk about, 'Man, I was out this weekend and I got a piece of her and I did this and I did that'.
"The guys usually saying that are usually the ugliest sons of guns in the room. The guys who do that, no, I really mean it."