President Joe Biden has endorsed just two Democrats so far in the 2022 midterm election cycle and it appears one of those endorsements could be about to backfire in Oregon.
Biden announced his support for incumbent Representative Kurt Schrader in Oregon's recently redrawn 5th congressional district in April but Schrader is facing a tough challenge from progressive Jamie McLeod-Skinner. Voters will go to the polls on Tuesday to decide the primary races in the state's congressional districts as well as voting in the Senate and gubernatorial primaries.
While Schrader has been endorsed by both Biden and the Democratic Congressional Campaign Committee (DCCC), he is a controversial figure who opposed Nancy Pelosi's return as Speaker of the House and the second impeachment of former President Donald Trump following the Capitol riot on January 6, 2021.
McLeod-Skinner has been endorsed by four out of the six county Democratic parties in the new 5th district, which has seen major changes following the 2020 U.S Census. In a rare move, the chairs of the Deschutes, Clackamas and Marion County Democrats wrote to the DCCC and criticized the committee's involvement in the race.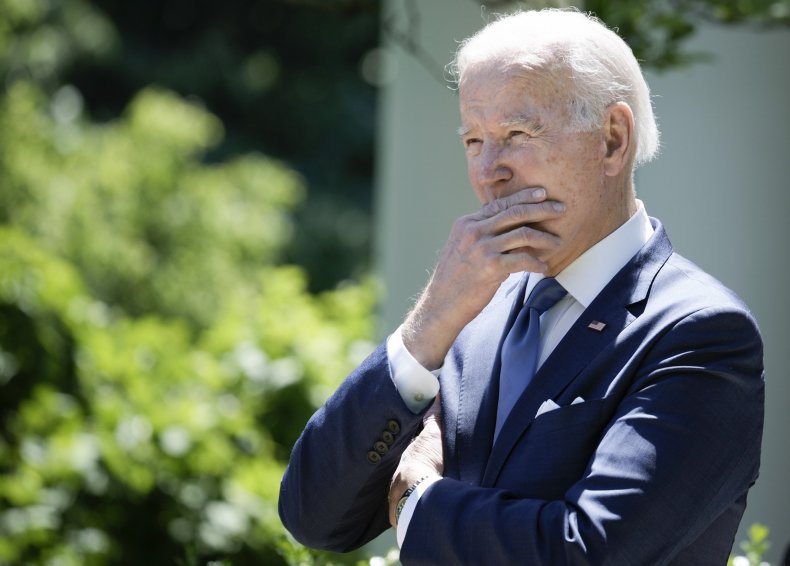 The DCCC defended its involvement, with a spokesperson telling CNN on Monday that Schrader "has been critical in advancing President Biden's agenda—from fighting to lower the cost of health care and prescription drugs to protecting a woman's right to choose."
Schrader voted against the $1.9 trillion American Rescue Plan and opposed a measure in the Build Back Better bill that would have allowed the government to negotiate drug prices with pharmaceutical companies. He was part of a group of moderates who tried to decouple the measure from the rest of the package, though he ultimately voted in favor of the bill which later failed in the Senate.
The seven-term congressman opposed Pelosi's election as House speaker in 2018 because he said Democrats needed new leadership and he also referred to Trump's second impeachment as a "lynching," for which he later apologized.
Schrader received Biden's backing last month, though the president appeared to acknowledge their differences.
"We don't always agree, but when it has mattered most, Kurt has been there for me," Biden's announcement said. "And in doing so, he has helped to pass much of my agenda into law — making a huge difference in the lives of the Oregonians he represents and all of America."
Schrader welcomed the endorsement and said he was looking "forward to continuing to work with the President on lowering the high cost of prescription drugs, addressing the high cost of housing and childcare, and tackling climate change and the wildfires that have devastated our community."
McLeod-Skinner has accused Schrader of being too willing to give in to Republicans and of having lost touch with voters.
The new 5th district leans Democratic but may not be a certain victory for the party in November.
Schrader campaign spokesperson Deb Barnes told CNN: "The reason why he has won this competitive district time and time again is because he can bring everyone together—rural, urban and suburban—to find common ground and deliver wins that make a real difference in the lives of all Oregonians."
McLeod-Skinner argued that she believed she could win in November, saying: "I would not be in this race if I had not done my homework and was not convinced I could win the general."
The progressive, who is an attorney and emergency response expert, recently said Schrader's "definition of being a moderate is really falling short of what people need right now."
"And that's why so many folks say he's out of touch," she said.
President Biden has also endorsed Representative Shontel Brown in her re-election bid in Ohio's 11th district. By contrast, former President Donald Trump has made a series of endorsements and seen a large success rate, with many of his backed candidates either winning their primaries or heading to runoff elections.
Polls in Oregon close Tuesday at 11 p.m. ET as voters decide Schrader's political future.
Newsweek reached out to the White House and the Schrader campaign for comment.