Joe Biden Rarely Agrees With Donald Trump—but He Does About North Korea: 'Did the Right Thing by Walking Away'
Former Vice President Joe Biden believes President Donald Trump did the right thing by walking away from talks with North Korea in Hanoi, Vietnam.
Biden, who has set himself up as one of the leading Democratic opponents to Trump and looks likely to announce a bid for the 2020 presidential elections, made the rare admission of agreement while speaking at the University of Nebraska.
"The president did the right thing by walking away," Biden said, according to the Lincoln Journal Star. However, he quickly qualified the statements, knocking the president's background in real estate. "But diplomacy matters—preparation matters. The president treats everything like it's a real estate deal," Biden added.
Donald Trump's much-vaunted second summit with North Korean leader Kim Jong Un was cut short Thursday, ending a day early. Ahead of the meeting between the two leaders the White House had made efforts to diminish expectations.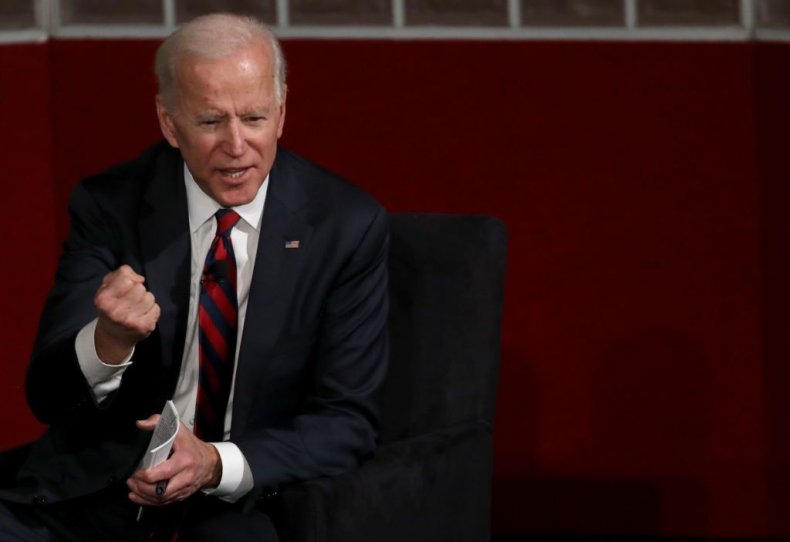 However, the talks, which some had hoped would make major strides towards the decnuclearization of the North Korean peninsula in exchange for the U.S. lifting of economic sanctions on Pyongyang, ended in disappointment.
Trump said in a press conference that the breakdown in the summit came as the result of disproportionate North Korean demands. "Sometimes you have to walk," the president said Thursday. "I could've signed something today… But it's better to do it right than do it fast."
Trump said Kim asked for all U.S. sanctions to be lifted from North Korea in exchange for denuclearization. "Basically they wanted sanctions lifted in their entirety and we weren't willing to do that… We had to walk away from that particular issue," he said.
As vice president under Barack Obama, Biden was one of the architects of the Iran nuclear deal whereby Tehran agreed to give up its nuclear weapons in exchange for sanctions relief. While seeking to strike a similar deal with North Korea, Trump has been deeply critical of the Obama-era foreign policy achievement. In May 2018 Trump walked away from the nuclear treaty with Iran.
Biden, whose wealth of experience has made him a strong contender for the 2020 Democratic presidential nomination, has all but said he will run. At a speech in Delaware earlier this week he said his family had given him the go-ahead to run for president. He stopped short of explicitly announcing his candidacy, however.
In Nebraska, the former vice president said Trump had damaged the U.S.'s standing abroad and abandoned traditional allies by appeasing figures like the Russian President Vladimir Putin.
"We still need to restrain Putin, who quite frankly is a thug … our national reputation is being tarnished," Biden said. "Our naked self-interest is to stay engaged," he added. "We can't afford to go it alone."