Russia's Military Buildup Next to Ukraine May Force Joe Biden's Hand
The buildup of Russian troops along Ukraine's border is a growing concern for the international community and is posing an ever trickier foreign policy problem for President Joe Biden.
With Russian tanks moving west towards Ukraine months after a similar buildup caused outrage, NATO's Secretary-General Jens Stoltenberg warned Moscow on Friday of the risk of "miscalculation."
The same day Ukraine's President Volodymyr Zelenskiy told reporters that his country was "entirely prepared for an escalation." He also said he had information that a "coup d'etat will take place in our country."
While light on details and not accusing the Russian government itself, nor directly referring to the build-up, Zelenskiy was specific enough to say the coup would take place on December 1 and 2 involving Russian and Ukrainian "representatives." The Kremlin dismissed Zelenskiy's claims.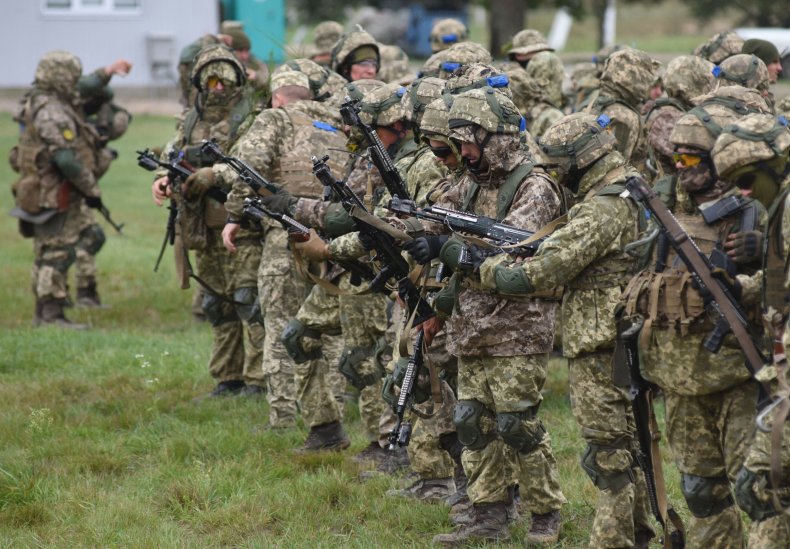 Zelenskiy's accusations have raised the temperature and come ahead of the U.S-led virtual Summit for Democracy to be held on December 9 and 10.
A virtual meeting between Biden and Russian President Vladimir Putin is expected before the end of the year that will test the results of their summit in June. Since then, Kyiv has been ramping up its pleas to join NATO to curb the threat of Moscow.
"Politically not all NATO member states are ready for that and we know that Russia is instrumentalizing it to draw red lines, and further increase pressure on the west not to help Ukraine," said Iulia Joja, director and senior fellow at the Middle East Institute, and adjunct professor at Georgetown University.
"This also brings us into this difficult cycle of NATO membership, with Russia saying that 'this is a red line' and the United States having a problematic history over the last few years of red lines," she told Newsweek.
"It is a conundrum in which the Biden administration is in right now," she said, as the U.S balances how "to help Ukraine in real terms and make a difference on the ground, without inadvertently escalating a response from Russia."
When contacted for comment about American support for Kyiv, the U.S. State Department referred Newsweek to spokesman Ned Price's remarks on Tuesday in which he reiterated how the U.S. was committed to an arms and military aid deal worth $60 million.
The pact struck in September also increased U.S. military assistance to about $400 million in 2022 but there are calls from Capitol Hill for more.
"The question in the relationship between Ukraine and Russia and the United States is what the United States can do more to help, Joja said, "certainly there is more need for military equipment."
Senators Rob Portman(R-OH), a senior member of the Senate Foreign Relations Committee, and Jeanne Shaheen (D-N.H.) want to increase Pentagon funding to Ukraine by another $50 million as part of annual defense policy legislation.
When asked about the prospect of further U.S. military support, Price said: "We don't have anything to announce or preview at this time."
Price also summed up the international community's view about the buildup which by Kyiv's estimate, consists of 92,000 troops.
"We don't know Russia's intentions," he told reporters, "we don't know precisely what Vladimir Putin and the Kremlin might be planning."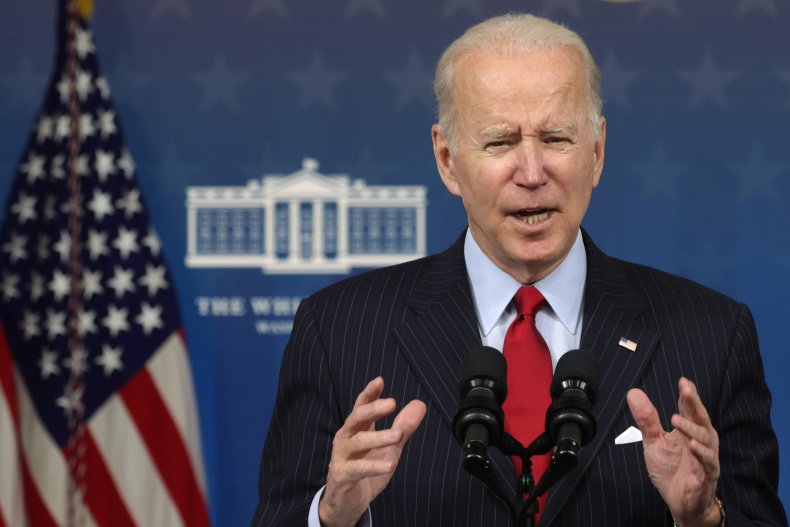 Moscow has dismissed claims it plans to invade Ukraine and has spent much of the last few months accusing NATO of provocations amid alliance military exercises in the Black Sea it considers its backyard.
In any case, doubt reigns over the wisdom of Russia openly entering and escalating the nearly eight-year conflict in which 13,000 people have died in eastern Ukraine, where Moscow is condemned for backing separatist forces but denies any role.
In commemorating the Holodomor famine in Ukraine of the early 1930s, Biden this week reiterated the U.S.'s "unwavering support for the sovereignty and territorial integrity of Ukraine." But the Biden administration might be wary of giving Kyiv further commitments that if it did not defend, might make the U.S. look weak.
"U.S. options range between doing nothing to threatening to increase deliveries of lethal weaponry to Ukraine and imposing additional sanctions on Russia," said John Lough, associate fellow of the Russia and Eurasia Programme at London's Chatham House think tank.
"The Biden administration appears to be waking up to the fact that Ukraine is unfinished business for Russia and that it sees an opportunity to redefine the balance of power in Europe by insisting on Ukraine being part of its sphere of influence," he told Newsweek.
"Putin wants to show Kyiv that Ukraine is more important to Russia than to its western partners. The challenge for the U.S. is to show that Ukraine will not be on its own if the tensions increase."