Joe Biden Should Investigate Trump, Dem Rep Argues: 'We Cannot Dismiss Accountability'
Democrat New Jersey Congressman Bill Pascrell encouraged President-elect Joe Biden on Wednesday to launch an investigation into alleged unlawful activities committed by President Donald Trump.
Trump has been accused of exerting undue influence over the Department of Justice (DOJ) in order to assist his compatriots. Biden has said that during his administration he would not direct the DOJ to investigate Trump. During an interview with MSNBC, Pascrell expressed concern that Biden's reluctance to investigate Trump would "send the wrong message."
"We send the message that this isn't so significant that we have to go after it," Pascrell said. "Let's make amends, it's a new administration, they have their own agenda, which is true. We can smoke and walk at the same time, as well as chewing gum. The point of the matter is we cannot dismiss accountability. And if you do not have accountability, that's the wrong message to send to our children."
Newsweek reached out to Biden's transition team for comment.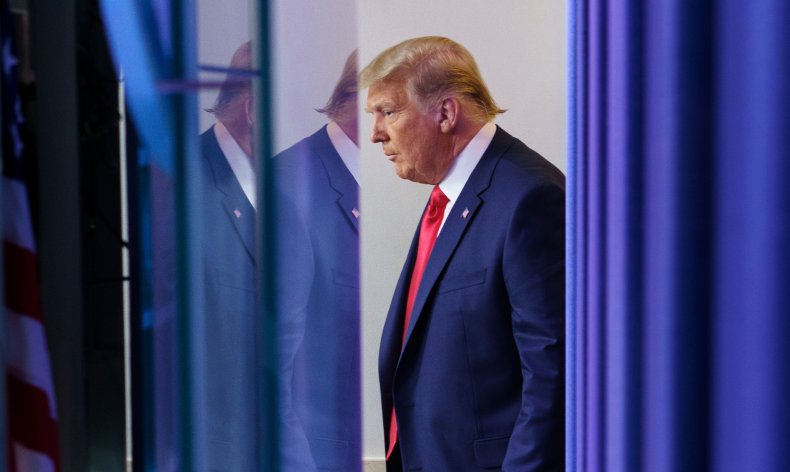 Pascrell called for Biden's administration to look into Trump's activities on Twitter in November.
"In 2021 the entire Trump regime must be fully investigated by the Dept of Justice and other relevant offices," Pascrell tweeted. "Trump and his worst enablers must be tried for their crimes. Any further pardon abuse would itself be obstruction of justice and any self-pardons illegal."
"Trump & members of his admin have committed innumerable crimes," Pascrell continued. "He has endangered natl security. He ripped families apart. He has profited from his office. He has tried to throttle democracy. He's engaged in treachery, in treason. If he had a shred of dignity he'd resign today."
Biden indicated during an interview with NBC News on Tuesday that he would not "do what this president does and use the Justice Department as my vehicle to insist that something happen."
Some critics have pointed to the actions of the DOJ as signs that Trump has attempted to appropriate the department for his own benefit. Journalist E. Jean Carroll claimed in June 2019 that Trump had sexually assaulted her in the dressing room of a New York department store in the mid-1990s. Trump released a statement claiming that he had "never met" Carroll. In response, Carroll filed a defamation lawsuit against Trump in November 2019.
In September, the DOJ attempted to replace Trump's personal attorneys in the case with government lawyers, asserting that Trump had been acting as a government employee when he said Carroll was lying about the assault. The DOJ attempted to make the U.S. Government the defendant in the lawsuit instead of Trump. That motion was dismissed by a federal judge in November.
The DOJ also commuted the sentence of Trump adviser Roger Stone, allegedly at Trump's behest. Stone had been convicted of lying to Congress in connection with Trump's 2016 campaign. Initially, DOJ attorneys recommended a prison sentence of up to 9 years for Stone. After Trump repeatedly claimed that Stone was being treated unfairly, the DOJ commuted Stone's sentence to 40 months.
Attorney General William Barr denied allegations that the DOJ acted at Trump's beck and call. "I'm not going to be bullied or influenced by anybody," Barr said during a February interview with ABC News, "whether it's Congress, newspaper editorial boards or the president. I'm going to do what I think is right."