Joe Biden Breaks Silence on Tara Reade's Sexual Assault Allegation, Says It 'Never Happened'
Former Vice President Joe Biden, the presumptive Democratic nominee in the 2020 presidential election, has broken his silence on sexual assault allegations made against him by a former Senate staffer.
In a statement released on Friday, Biden said the alleged sexual assault former Senate staffer Tara Reade has accused him of carrying out in 1993 "never happened."
"I recognize my responsibility to be a voice, an advocate, and a leader for the change in culture that has begun but is nowhere near finished," Biden said in a statement released by his campaign team. "So I want to address allegations by a former staffer that I engaged in misconduct 27 years ago. They aren't true. This never happened."
In a live interview with MSNBC's Morning Joe on Friday morning, Biden reasserted that Reade's allegations were "not true."
"No, it is not true. I'm saying unequivocally it never, never happened. And it didn't. It never happened," he said.
Reade told Newsweek on Friday morning that she had not yet had a chance to read Biden's full statement and wouldn't respond until she had.
She has accused Biden of having pushed her up against a wall before penetrating her with his fingers while she was working as a staffer in his Senate office in 1993. Biden's campaign team has repeatedly denied the allegations, but the former vice president has not publicly addressed the accusation until now.
In his statement, Biden said that "while the details of these allegations of sexual harassment and sexual assault are complicated, two things are not complicated. One is that women deserve to be treated with dignity and respect, and when they step forward they should be heard, not silenced. The second is that their stories should be subject to appropriate inquiry and scrutiny."
In his statement, Biden urged "responsible news organizations" to "examine and evaluate the full and growing record of inconsistencies in [Reade's] story, which has changed repeatedly in both small and big ways."
"This much bears emphasizing," he said. "She has said she raised some of these issues with her supervisor and senior staffers from my office at the time. They—both men and a woman—have said, unequivocally, that she never came to them and complained or raised issues."
Meanwhile, he said: "News organizations that have talked with literally dozens of former staffers have not found one—not one—who corroborated her allegations in any way."
"There is a clear, critical part of this story that can be verified," Biden said. "The former staffer has said she filed a complaint back in 1993. But she does not have a record of this alleged complaint.
"The papers from my Senate years that I donated to the University of Delaware do not contain personnel files. It is the practice of Senators to establish a library of personal papers that document their public record: speeches, policy proposals, positions taken, and the writing of bills," he said.
Therefore, Biden said: "There is only one place a complaint of this kind could be—the National Archives. The National Archives is where the records are kept at what was then called the Office of Fair Employment Practices."
Biden said he would be "requesting that the Secretary of the Senate ask the Archives to identify any record of the complaint she alleges she filed and make available to the press any such document. If there was ever any such complaint, the record will be there."
"As a Presidential candidate, I'm accountable to the American people," Biden said.
Taking aim at President Donald Trump, he said: "We have lived long enough with a President who doesn't think he is accountable to anyone, and takes responsibility for nothing. That's not me. I believe being accountable means having the difficult conversations, even when they are uncomfortable. People need to hear the truth."
In an interview with Newsweek in March, Reade said that the truth, by her account, was that the incident did take place, haunting her in the decades that followed. She said she wanted to come forward with her story to show future generations the importance of holding "powerful men" to account.
"I was trying to have a deeper conversation about sexual harassment in the workplace and powerful men," Reade said. "I'm not going to get traditional justice, like with [Harvey] Weinstein's case. I'm looking for something more existential—to not have to keep a secret because it's somebody powerful," she said at the time.
Since that interview, Reade has filed a police report over the alleged incident with the Washington Metropolitan Police Department.
Sharing her decision on Twitter earlier this month, Reade acknowledged that the statute of limitations around the claims had passed. However, she said she still wanted to file the report for "safety reasons."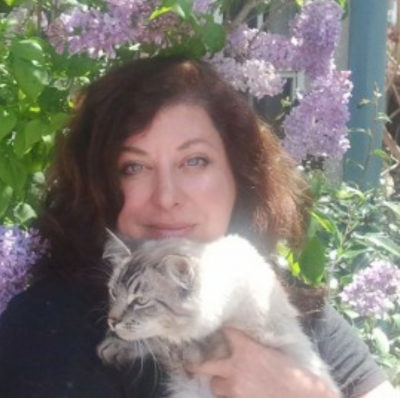 Before coming forward with her allegations of sexual assault, Reade was one of several women to share accounts of how Biden had made them feel uncomfortable.
While Reade had not publicly made allegations until recently, a number of reports suggest that the former Biden staffer had shared her story with those closest to her.
In an interview with CNN, Lynda LaCasse, a former neighbor of Reade, said she remembers the former Biden staffer recounting the alleged incident in the mid-1990s.
Meanwhile, newly surfaced video from 1993, the year Reade has said the alleged assault occurred, shows an unidentified woman seeking advice about how to support her daughter, who she said had faced misconduct from a prominent politician. Reade has said the caller was her mother. However, her mother has since passed away, making it difficult to corroborate the claim.
In a statement shared with Newsweek, Heather Drevna, the vice president of communications at the Rape, Abuse & Incest National Network (RAINN) which had called on Biden to respond to Reade's accusation, said: "We appreciate Vice President Biden finally addressing Tara Reade's allegations."
"These allegations deserve a rigorous investigation, and we urge Vice President Biden to release any and all records that may be relevant," Drevna said. "We urge him, his campaign, and former staff to cooperate fully and provide complete transparency."
Biden's decision to publicly address Reade's allegations came following mounting pressure for the former vice president to break his silence.
Democrats supporting Biden's presidential bid have also faced pressure to take a stance on the allegations, with a number of high-profile party members speaking out in support of the candidate.
House Speaker Nancy Pelosi has been among those to defend Biden, with the Democrat telling reporters that "there was never any record" of Reade's allegation.
"Nobody ever came forward or nobody ever came forward to say something about it apart from the principal involved," she said.
Reaffirming her support for Biden, Pelosi said: "I am so proud—the happiest day for me this week was to support Joe Biden for president of the United States. He's a person of great integrity."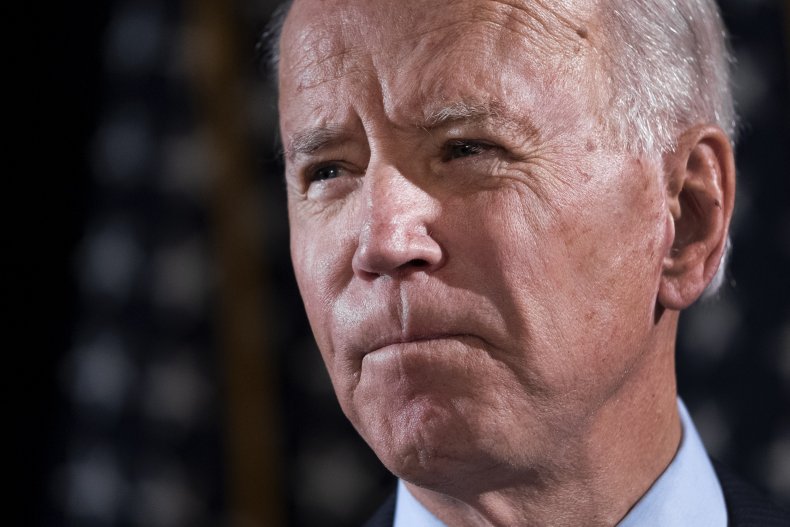 In addition to Pelosi, former Georgia gubernatorial candidate Stacey Abrams has also spoken out in support of Biden, saying on Tuesday: "I believe Joe Biden."
"I believe that women deserve to be heard and I believe they need to be listened to, but I also believe that those allegations have to be investigated by credible sources," Abrams told CNN's Don Lemon on CNN Tonight.
"The New York Times did a deep investigation and they found that the accusation was not credible," she added. The Times' report that Abrams appeared to reference did not come to any conclusion on whether or not Reade's allegations are credible.
Former Democratic presidential hopeful Sen. Kirsten Gillibrand (D-NY) has also said that while it is important to allow women to "come forward to speak their truth," she still supports Biden.
Reade, Gillibrand said, "has come forward, she has spoken, and they have done an investigation in several outlets. Those investigations, Vice President Biden has called for himself. Vice President Biden has vehemently denied these allegations, and I support Vice President Biden," she said.
This article has been updated with additional statements made by former Vice President Joe Biden on MSNBC's Morning Joe and with a statement from RAINN.